When Gloucestershire declared a climate emergency in May 2019, it made a commitment to achieve net zero carbon by 2030 and deliver a carbon neutral county by 2050.
With local businesses required to reach net zero carbon emissions by 2050 too, SoGlos's Gloucestershire green business guide provides plenty of places to find help, guidance, advice, partners and funding to achieve just that.
---
About the sponsor – Severn Wye Energy Agency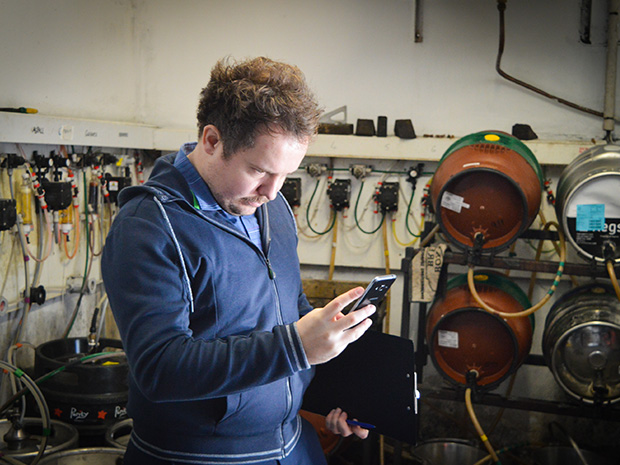 Severn Wye Energy is a charity established to help businesses and organisations achieve a world in which 'natural resources are used sustainably, communities are resilient against inequality and climate change does not threaten our future'.
Its last impact report showed it had helped leverage £3.2 million of funding for organisations it had worked with, saving them £535,000 and cutting CO2 emissions by 1,330 tonnes.
For more information, visit severnwye.org.uk.
---
Cut CO2 emissions with Severn Wye Energy Agency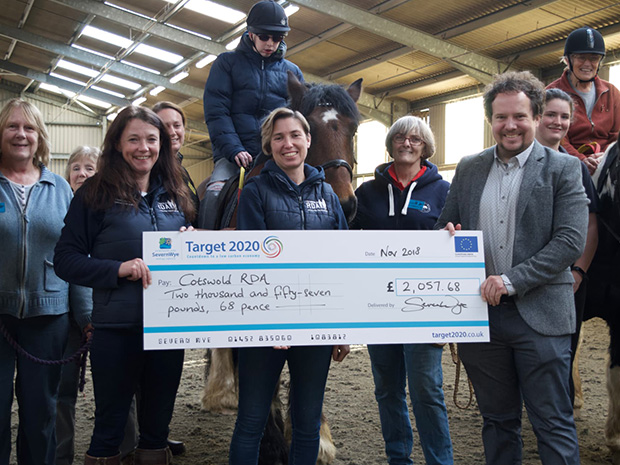 The lowdown
The business sector is responsible for around a fifth of the UK's total greenhouse gas emissions, according to Severn Wye Energy Agency.
Offering bespoke recommendations and grant funding to businesses to help them achieve significant carbon savings, Seven Wye supports SMEs in Gloucestershire to make energy efficiency improvements and reduce the carbon footprint of the county.
What's on offer
Earlier this year Severn Wye launched its Target 2030 scheme, a pot of £300,000 available to businesses to help them cut their carbon footprints, funding up to 30 per cent of the cost of installing improvements up to £60,000.
From helping pubs and hospitality venues to engineering and equestrian businesses upgrade everything from lighting; catering equipment; solar panels; refrigeration; and manufacturing equipment, the agency has already helped businesses access over £1 million in grant funding, saving more than 2,000 tonnes of carbon every year.
The agency also delivers a suite of programmes and grant funding to show organisations the potential for cost and carbon savings, including a free report on the possibilities for their firm.
SoGlos loves
Severn Wye provides practical solutions to show businesses how they can reduce their carbon footprint in a sustainable way, increase productivity and save money too.
The important bits
Severn Wye is a charity, with businesses able to contact one of its business energy advisors via a contact form on its website.
It can also act as an energy broker using its Wye Switch service, to ensure businesses get the best energy deals and 'buy responsibly'. Commission earned goes to support its charitable activities.
For more information
Visit severnwyeenergy.uk.
---
Lease electric vehicles with Fleet Electric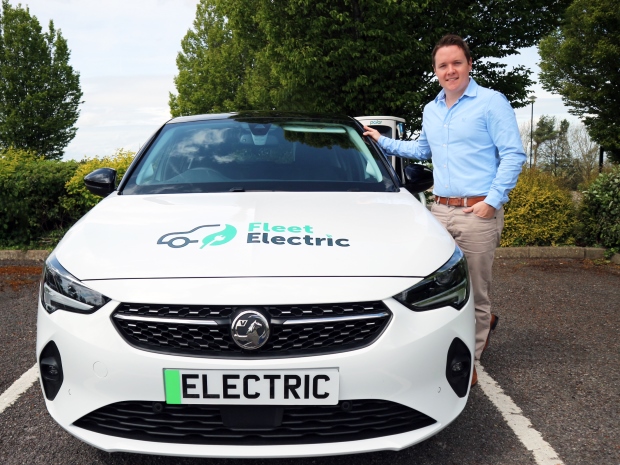 The lowdown
Gloucestershire-based Fleet Electric is a market-leading vehicle leasing service, providing electric cars and vans to small and medium enterprises.
What's on offer
If your business leases vehicles, Fleet Electric can help not only cut your organisation's carbon footprint, but it can make your transport plan carbon negative.
The Hardwicke-headquartered electric vehicle specialist offsets more Carbon Dioxide and greenhouse gases than are generated in the production and lifecycle of every vehicle it leases – making it the UK's only choice for carbon negative motoring.
Fleet Electric plants a spinney and invests in carbon reduction projects for every vehicle leased, as well as providing businesses advice and a procurement service equivalent to that of an in-house fleet or transport manager – all while benefiting the climate at the same time.
SoGlos loves
While Fleet Electric is predominately aimed at helping businesses decarbonise their fleet, it is also empowering businesses to help their employees go electric too. It offers a salary sacrifice scheme which allows staff to lease a brand-new, fully maintained and insured electric vehicle in exchange for part of their salary, at a much-discounted rate.
A salary sacrifice scheme means employers also benefit from lower National Insurance Contributions (NICs) and corporation tax relief for every employee involved.
The important bits
Fleet Electric is an independent vehicle finance broker authorised and regulated for consumer credit activities by the Financial Conduct Authority.
With the sale of petrol and diesel cars and vans in the UK being banned after 2030, Fleet Electric can help your business plan for the future and concentrate on the road ahead.
For more information
Visit fleetelectric.co.uk.
---
Switch to green electricity with Ecotricity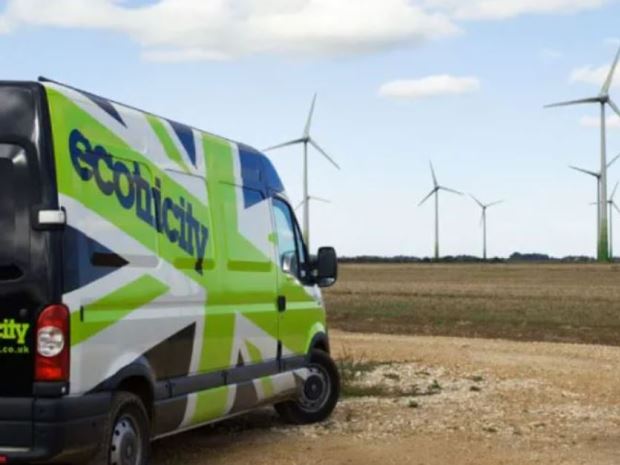 The lowdown
Whether your business is an SME, a large business, wants to join the 'smart grid', or even generate its own electricity, Stroud-based Ecotricity is committed to delivering green electricity to help power businesses towards a net-zero target.
What's on offer
Not just a pioneer of generating and supplying green electricity, Ecotrocity is a Gloucestershire born and bred company that is making serious ground with businesses across the nation too.
Small business customers can get 'green electricity and gas on the same simple and fair tariff' with support from its team of account managers. For large business customers, it offers made-to-measure tariffs and services with a dedicated account managers for your business.
In addition to supplying green electricity and gas, Ecotricity's business team provides a range of services to help businesses operate more efficiently and cut carbon emissions even further – from smart meter technology to harnessing solar power to generate your own energy – as well as using its own income to build new forms of green energy too.
If your business uses more than 1GWh a year, Ecotricity's Merchant Wind Power scheme can build, own, operate and maintain wind turbines to power your business at no cost to your company, helping to save money and cut your firm's carbon footprint too.
SoGlos loves
Behind the edginess from its front man and founder Dale Vince, Ecotrocity remains a fast-growing, business-friendly firm which has stayed true to what it set out to do – prove that green energy is the way to go. It's also a major employer in Gloucestershire too.
The important bits
Ecotricity offers free business energy quotes for SME's and larger businesses via its website, as well as quotes for bespoke business services.
Its electricity is 100 per cent green – 'made from the sun, the wind and the sea'. It generates about 20 per cent itself and the rest comes from other green generators. Its goal is to completely replace electricity made by burning fossil fuels.
For more information
Visit ecotricity.co.uk.
---
Be part of the 'Resource Revolution' with Printwaste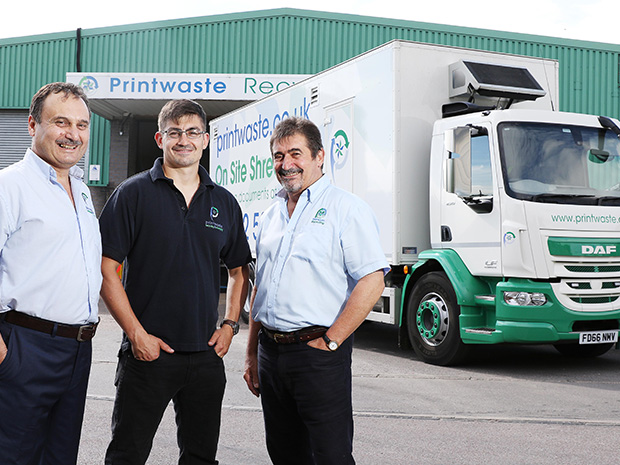 The lowdown
Printwaste is a recycling and confidential shredding specialist, diverting waste away from landfill, using its expert skills to repurpose, reuse, recover and recycle waste materials back into useable resources.
What's on offer
Cheltenham-based Printwaste has more than 37 years' experience in business recycling; confidential data destruction and compliance; and waste management.
It works in partnership with thousands of customers nationally, many within a 60-mile radius of Cheltenham, supporting them to become zero to landfill certified, whilst also being zero to landfill themselves.
This partnership approach helps facilitate meaningful change within businesses, at the same time as providing practical, time and cost-efficient solutions to manage recycling waste streams in an environmentally conscious manner.
The business recycles a large range of products and is a pioneer for many hard-to-recycle items, with Printwaste finding practical, economical and environmentally friendly ways to enable recycling. It is always looking for new and innovative opportunities to offer more solutions for its clients, which include the likes of the UK Government; the NHS; legal firms; finance companies; insurance brokers; manufacturing and engineering companies; retailers; and the education sector.
SoGlos loves
As well as being a part of the 'Resource Revolution' by protecting every possible resource and challenging how they are used and recycled, Printwaste is also helping the Gloucestershire community in other ways, too.
Every January, Medical charity Cobalt collects used Christmas Cards which are then upcycled into new greeting cards to be sold again. The Printwaste team transform into Christmas Elves and deliver card recycling boxes to local businesses, as well as collecting the waste produced during the upcycling process – with the initiative raising around £30,000 every year for Cobalt.
What's more, Printwaste also work with Sue Ryder on its annual Treecycling Fundraising Campaign, collecting Christmas trees from local residents in exchange for a donation to the charity. In January 2021, the scheme collected 782 Christmas trees which were then recycled into Mulch by Greenway Tree Care & Landscaping.
The important bits
Employing its 'right waste, right place' ethos, Printwaste focuses on eliminating the need for landfill, maximising every business' recycling at source, perfecting waste management practices such as stripping items into component parts and then supplying uncontaminated waste materials for reuse in innovative ways – such as aggregate replacements for construction, for example.
Anything that really cannot be reused, repurposed, or recycled then enters the waste-to-energy stream, creating a renewable source of energy to power the grid.
Printwaste is all about right waste, right place – offering businesses a total waste management solution that helps them to achieve zero waste to landfill in a manner that's sustainable and environmentally-responsible too. Businesses can book a one-off waste collection, or enquire about ongoing recycling services on Printwaste's website.
For more information
Visit printwaste.co.uk.
---
Follow SoGlos on LinkedIn and sign-up to the weekly SoGlos business newsletter for the very latest Gloucestershire business news stories.