Our large and established readership includes aspirational young professionals, active parents, affluent over 50s and ambitious business leaders, who rely on SoGlos for inspiration on living in, working in and visiting Gloucestershire.
SoGlos's engaging content spans the hottest places to eat, drink, shop and stay at, iconic sporting venues and independent schools, memorable days out, unmissable events and festivals, homes and gardens, luxury wedding venues and the most accessible business news in Gloucestershire.
We thrive on inspiring our readers and helping our clients' businesses grow.
Find out more about reaching SoGlos's established audience. Call the Advertising Hub team on (01242) 210330 or email advertising@sopublishing.com.
Know what you're looking for? Jump straight to it…
Our story
SoGlos is the flagship brand of SoPublishing – an innovative, ambitious and completely independent media company, launched with a mission to reinvent digital regional media.
Established in 2007 by two pioneering journalists, SoPublishing has grown to a dynamic team – all individual experts in media, marketing, advertising, design and videography – with a number of offices on Imperial Square in Cheltenham.
We are fiercely passionate about regional media, fanatical about quality and have ambitious plans for future growth – and we're a fun bunch of people to work with too.
The future is bright
Like many local, independent businesses, SoGlos has been significantly hit by the Coronavirus crisis. But, in addition to business activity steadily returning and a number of exciting new developments in the pipeline, the great news is also that reader numbers are now at an all-time high.
During the crisis, record numbers turned to digital media around the globe, with SoGlos fulfilling the heightened demand for up-to-date, quality journalism from local and trusted experts, as well as providing an essential marketing platform for businesses in Gloucestershire.
As we help readers live, work and enjoy Gloucestershire once again – and support our clients in promoting their pivoting businesses at this crucial time – SoGlos's future has never felt brighter…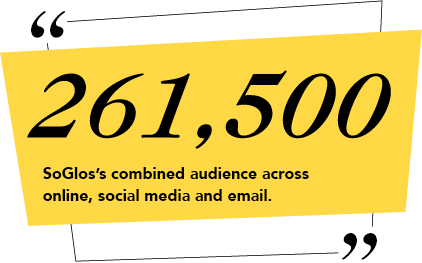 Why advertise with SoGlos? Here are 3 reasons…
It's So Influential
A firmly established brand in Gloucestershire for 13 years, SoGlos continually engages with its readers online, across social media and through their inboxes – influencing both their lifestyle and business decisions.
Our growing audience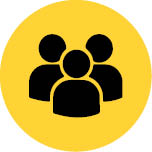 146,000
monthly online readers
Locals and visitors rely on SoGlos as their main source of inspiration and information on living in, working in and enjoying Gloucestershire.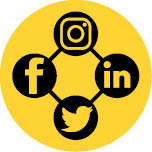 81,500
social media followers
One of Gloucestershire's largest social media communities, SoGlos's followers are organically-grown across Facebook, Twitter, Instagram and LinkedIn. SoGlos's social media audience grew by 20 per cent in 2020, for a second year running.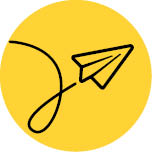 34,000
newsletter subscribers
SoGlos's weekly lifestyle newsletter (30,000 subscribers) is the longest running and most popular email newsletter in Gloucestershire, while November 2020 saw the launch of a brand new business newsletter (4,000 subscribers).
Our quality platform
Written exclusively by in-house journalists, SoGlos's professional content has a positive, authoritative tone.
The stylish online magazine design gives SoGlos a modern feel.
Ongoing innovation and developments continue to attract and engage readers.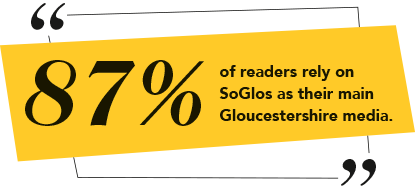 It's So Targeted
SoGlos's established readership includes aspirational young professionals, active parents, affluent over 50s and ambitious business owners, who rely on SoGlos to make new discoveries about Gloucestershire.
Our reader demographics

Gender

Social grade

Age
18-24 4%
25-34 25%
35-4423%
45-54 22%
55-64 17%
65+ 10%

Location
Gloucestershire 55%
Surrounding counties 15%
London 12%
Bristol 10%
Overseas 8%
Our growing audience

Every week
Attends an event
Buys a local product
Takes part in a sport or fitness activity

Every month
Tries a new place to eat out
Enjoys a day out with the family
Visits a museum, gallery or historical attraction
Enjoys shopping as a leisure pursuit

Every year
Invests in home improvements
Relaxes on at least one spa day
Stays at two or more Gloucestershire hotels
Signs up to a recreational course
Buys local experiences and vouchers as gifts

It's So Trusted
For more than 14 years, SoGlos has helped hundreds of successful local, regional and national businesses reach new customers and grow.

Client testimonials

"Working with the SoGlos team is a joy. They understand exactly what we are trying to achieve and have put together compelling packages of the highest quality to help us to engage with new audiences from across Gloucestershire and beyond. The whole process has been straight-forward, which is crucial for a small team like ours, and their ideas and advice are second-to-none.."
Theo Platt, Head of Development & Communications | Gloucester Cathedral
---

"SoGlos is a great local platform for us. It's given us a new way to reach parents and prospective pupils in Gloucestershire and beyond, as well as allowing us to showcase the variety of ways in which we form part of the local community. The SoGlos team are creative, responsive and great to work with."
Dragana Hartley, Marketing & Communications Director | Cheltenham Ladies' College
---

"SoGlos has formed an integral part of Slimbridge Wetland Centre's marketing for many years, allowing us to reach and engage with visitors from across Gloucestershire and beyond. The advertising services offered are targeted, modern and effective in reaching today's audiences, delivering results time and time again."
Gary Haseley-Nejrup, General Manager | WWT Slimbridge Wetland Centre
---

"We have promoted our performances with SoGlos for more than a decade and the online magazine provides great visibility, exceptional value for money and reaches our target audience. SoGlos generates a phenomenal level of ticket sales every single month - we would recommend it as a trusted advertising platform."
David Allen, Marketing Manager | Everyman Theatre
---

"We've worked with SoGlos for years and couldn't recommended them highly enough. The team are lovely and instantly took a genuine interest in getting to know and support our business.They're experts in all things digital marketing, offering a great mix of services, and have really helped to increase the awareness of Batsford."
Laura Summers, PR and Marketing Manager | Batsford Arboretum and Garden
---

"SoGlos's creativity and genuine passion for their clients shines through. Their ideas and execution have been to an exceptionally high standard and they have taken the time to understand our brand and needs, creating an outstanding advertising campaign to reach new audiences. I cannot recommend them enough."
Anastasia McPartland, Marketing Manager | Beards of Cheltenham
---

"We love working with the SoGlos team. They have a terrific knack for coming up with great ideas which engage the public and create a real buzz around your business. Their experience, energy and professionalism ultimately saves us time and money in getting our brand and ideas out there."
Julie Dolphin, Owner | The Nursery at Miserden
Advertising services
The most successful marketing campaigns engage and influence readers through a combination of our tried and tested services, creating multiple 'touch points'.

Display advertising
Reach more readers than any other service with your branding and key messages through eye-catching banner-style adverts, positioned alongside SoGlos's unique content.
Key features
Target readers by section and interest
Exclusive weekly positions
Fully responsive to mobiles, tablets and desktops
Link directly to your website
Includes complimentary professional design
Opportunities include
Wallpaper (full site) £1,500 per week
Homepage section £400 per week
Individual section £250 per week
Email newsletter £250 per insertion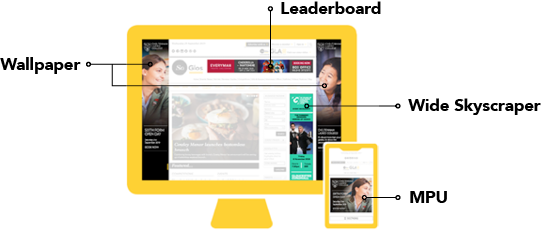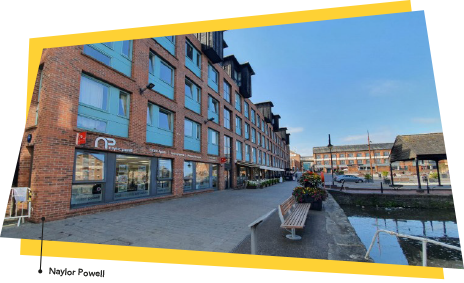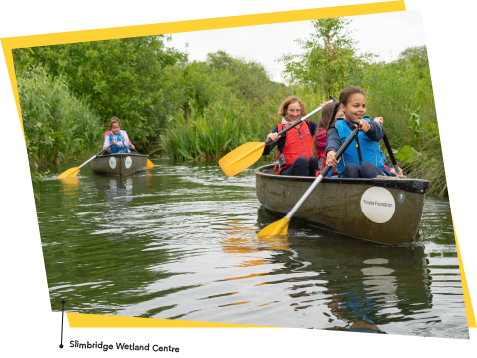 Content marketing
Reach and engage new customers through useful, informative and shareable content.
Key features
A modern way of influencing readers in a meaningful way
Professionally written for you by in-house journalists
Promoted on SoGlos, social media and email newsletters
Opportunities include
Signature hot list £2,500
Hot list £750
Interview £450
Advertorial £450
Competition £400
Enhanced business profile £400
Enhanced event preview £250
Featured property £250

Year-round guides
Independent schools
Nurseries
Home improvement
Wedding venues
Team building activities
Meeting room venues
£500 per inclusion
£1,000 per sponsorship
Seasonal guides
February half term
Easter
May half term
Alfresco dining
Summer holidays
Halloween half term
Christmas party
Christmas gift
Christmas events
New Year's Eve
Cheltenham Festival Gold Cup & Celebrations
£300 per inclusion
£600 per sponsorship
Social media support
Engage with one of Gloucestershire's largest social media communities, boost your own following and benefit from added value for your advertising campaign. All content marketing services include a promotional post on Facebook or LinkedIn, with additional discretionary support on Twitter and Instagram.
Key features
Included with content marketing services
Professionally written by journalists
Scheduled to maximise reach and engagement
Opportunities include
39,000+ Facebook followers
15,000+ Instagram followers
24,000+ Twitter followers
4,000+ LinkedIn followers

Awards
SoGlos is home to Gloucestershire's two leading awards.
The annual SoGlos Gloucestershire Business Awards and SoGlos Gloucestershire Lifestyle Awards.
Unveiled at the end of 2020 in-line with SoGlos's expansion to cover business in the county, the SoGlos Gloucestershire Business Awards set out to recognise and celebrate innovative start-ups through to the top 100 businesses in the county, boldly shaking up the traditional awards format with a fresh new approach.
While the SoGlos Gloucestershire Lifestyle Awards, launched in 2018 to celebrate our thriving lifestyle sector, have grown to become the county's biggest awards – with 2022 marking the exciting fifth year of SGGLA.
Opportunities include
SoGlos Gloucestershire Business Awards 2022 category sponsorship £4,000
SoGlos Gloucestershire Lifestyle Awards 2022 category sponsorship £2,500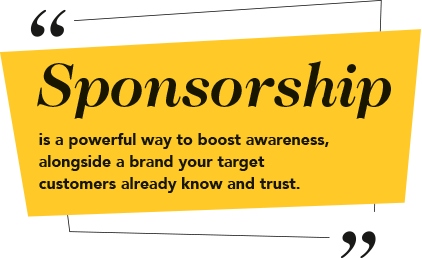 Find out more about reaching SoGlos's established audience. Call the Advertising Hub team on (01242) 210330 or email advertising@sopublishing.com.