If the pandemic has shown us anything, it's that Gloucestershire is full of incredible people doing amazing things for their community.
And, in the first monthly instalment in our new #GlosHeroes campaign, SoGlos is proud to be championing 10 of our local heroes in April 2021 – spanning a wonderful array of charity volunteers and essential key workers.
Plus, each one of our #GlosHeroes will receive a treat from Brasserie Blanc in Cheltenham, to say a big 'thank you' for everything they're doing. Cheers to that!
---
About the sponsor – St. James's Place Wealth Management
St. James's Place Wealth Management is proud to be a #GlosHeroes sponsor. Based in Cirencester and trusted worldwide, St. James's Place offers an innovative investment management approach, as well as award-winning advice on a broad range of financial matters, from tax planning to retirement.
For more information about St. James's Place, visit sjp.co.uk.
---
About the sponsor – Gloucestershire County Council
#GlosHeroes is also proudly supported by Gloucestershire County Council which has been working hard to keep people living and working in Gloucestershire safe during the pandemic – offering free rapid Covid testing in the community, sharing the latest advice and guidance, allocating millions of pounds in funding to the care sector and distributing millions of items of PPE.
For more information about Gloucestershire County Council, visit gloucestershire.gov.uk.
---
1. PC Tim Jones
Gloucestershire police officer and dad, Tim Jones, is also known as 'The Singing Policeman.' Since lockdown first began in March 2020, Tim has been taking to Facebook live to sing to people all over Gloucestershire and beyond, to cheer them up and create a sense of community throughout the pandemic.
Receiving a whopping 54 nominations from SoGlos readers, the popular PC has appeared on national TV and has even recorded a single for children's mental health charity Place2Be, which has raised thousands. Bravo Tim!
---
2. Kelly Cornish
The founder of Gloucestershire-based charity Heart Heroes, Kelly Cornish has been supporting children with congenital heart defects and their families throughout lockdown.
As well as practical support like delivering food parcels and arranging emergency accommodation for families who need it, Kelly has been cheering families up with craft boxes, Easter eggs, and even mascot visits from the likes of the Easter bunny, all while raising her own family too.
---
3. Laura Ferguson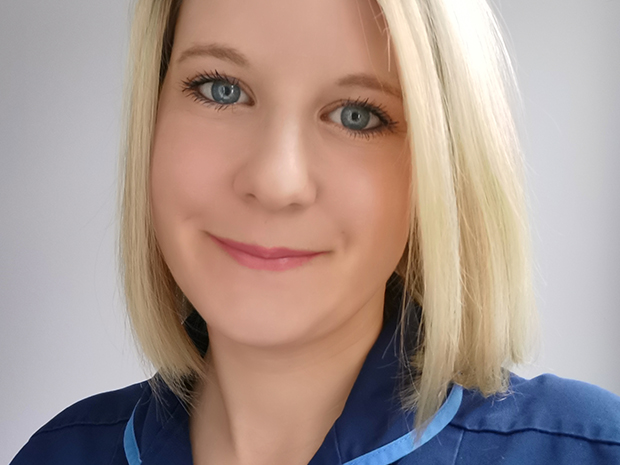 Laura Ferguson works as an advanced nurse practitioner in the Early Pregnancy Assessment Unit at Gloucestershire Royal Hospital.
Throughout lockdown, Laura has been supporting couples going through pregnancy loss, as well as fighting for families at higher risk to continue receiving early reassurance scans and going above and beyond to help them get access to the specialist support and care they need, while maternity support has been limited by Covid-19.
---
4. Ricky Leyshon
Charity shops have been hit particularly hard by lockdowns, unable to sell products or accept donations, but one Gloucestershire resident has been helping the Pied Piper Charity Shop in Brockworth with a unique solution. Ricky Leyshon set up a contact-free click and collect service for the store and started making online vlogs to showcase products.
He released videos three times a week and with Ricky's cheerful and enthusiastic delivery proving popular with customers, he enabled the charity to raise £5,813 in vital funds they would have otherwise missed out on while shops were forced to close.
---
5. Kevin Carden
Kevin Carden has been working at North Cotswold Food Bank during the pandemic. As well as ensuring all people referred received the food parcels they needed, Kevin has also been responsible for managing volunteers to make sure everything is run in a Covid-safe way.
This includes co-ordinating the donations made by members of the public. And while he doesn't consider himself to be a hero – we certainly do!
---
6. Amy Pope
Fitness entrepreneur and single mum, Amy Pope, has been helping people stay fit and healthy for free during the pandemic.
Through her programme Empowered by Aptitude Fitness, she ran free virtual fitness classes throughout lockdown, providing a 'judgement-free environment' for women to manage their physical and mental health safely at home, while still feeling part of a supportive community.
---
7 and 8. Dawn Dolphin and Stacey Brayshaw
Dawn Dolphin and Stacey Brayshaw have been running the absolutely brilliant Gloucestershire Bundles throughout lockdown.
The pandemic saw a huge increase in referrals to the Quedgeley-based charity, which provides emergency bundles of clothes, toys, toiletries and baby equipment to families in need, with Dawn and Stacey working harder than ever to meet the demand without the help of their usual volunteer base, all while looking after their own families at the same time.
---
9. Lucy Pugh
Throughout the Covid-19 pandemic, hospitals and in particular, intensive care units, have been under immense strain. Lucy Pugh is nurse working in Gloucester and Cheltenham Intensive Care Units.
Along with her team, Lucy has been working tirelessly throughout the pandemic to help some of the sickest people in the county – as well as supporting their families and friends when they've not been able to be with their loved ones during this scary time. We can't clap hard enough to show how much we appreciate heroes like Lucy.
---
10. Andy Hill
During the pandemic, owner of Andy Hill and Sons butchers in Bishops Cleeve, Andy Hill and his sons Brad and Ellis, have been providing a free food delivery service to people in their local community – often working late into the evenings to make sure their customers got the food they needed.
When they've been allowed to open the shop for collection only, they've also been opening on days they'd normally be closed to provide dedicated key worker shopping days. Despite losing close family members themselves, this dad and son team have helped out with smiles on their faces, providing a vital service to locals.
---
If you know someone special who deserves to be recognised as one of our #GlosHeroes, complete the nomination form for a chance to have them featured next month.