With its help, support, and connectivity, Gloucestershire continues to be a great place to start a business, and the more innovative the better.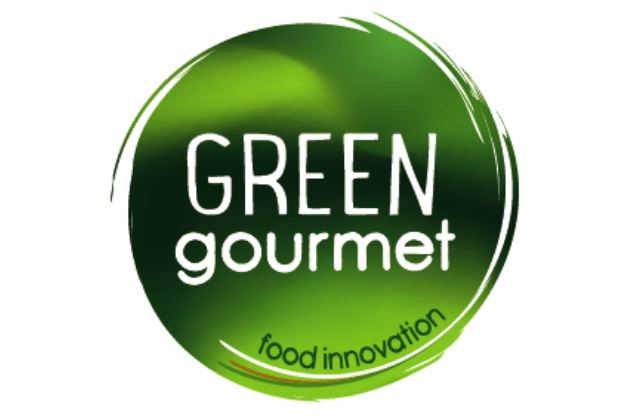 Founded in 1991 by Adam Starkey, Stroud-based Green Gourmet has become the go-to for firms in the education, travel, leisure and retail sectors seeking innovative, tasty solutions to food-related challenges.
Supplying an extensive range of poultry, fish, red meat, meals and food for those with special diets, it was also certified as one of the UK's Best Workplaces in 2022.

It is not just big, established firms that can thrive in Gloucestershire. With all the help, support and connectivity here in the county, it's a fertile place for innovative start-ups to launch, develop and grow.
In this hot list, SoGlos puts the spotlight on 10 firms, some established and some just starting out, but all aiming for success and all of which were in the running for Most Innovative Business of the year at last year's SoGlos Gloucestershire Business Awards.
---
1. BioStart Security
Gloucester-headquartered BioStart Security achieved a European patent in 2021 for its ingenious fingerprint ignition system for delivery vehicles, which solves the issues of drivers leaving keys in ignitions whilst delivering parcels.
It won the Scale up for Growth Programme and funding from Business West; two rounds of Smart funding from Innovate UK; the innovation Pitchfest programme through Innovate UK; has attracted interest from the likes of Amazon, BMW, Volvo and VW; and has applied for USA patents too – not to mention scooping the Most Innovative Business award at #SGGBA 2021.
---
2. Topaz Luxe Ltd
In the world of fashion, designers need to continue to innovate to impress their customers – and Gloucester-based Natasha Griggs' fledgling swimwear brand Topaz Luxe Ltd is doing just that.
Launched just as the world was entering the pandemic, Griggs needed to pivot her business model to succeed. She did so and was rewarded with two UK-wide awards as well as being featured in the SoGlos 40 under 40 for 2022 – and she has just unveiled Refine technical swimwear and prosthetics tailored for women recovering from a mastectomy, another innovative move for the glamorous brand.
---
3. BookCheck
Five Valleys firm BookCheck has created software it claims is 'the first in the UK and probably in the world' to handle common data entry to a range of payroll systems, making the process simpler for companies of all sizes.
The firm originally developed the software for its own payroll bureau before realising the potential for its clients, with the system removing 65 per cent of duplication of entries with companies' payroll, allowing for 'a major profit improvement' – and also includes a regular management report tailored to individual business's needs.
---
4. Nimble Elearning
Stonehouse-based Nimble Elearning has been pioneering the benefits of digital learning since 2009, when it developed its online tool since used by companies such as Soho Coffee Co., GoApe!, Heathrow Airport and M&S to deliver their online training.
Its cloud application makes it easy for companies to build their own engaging online courses and release them to their teams, saving time, money and enabling them to take full ownership of their digital training programme. Customers have built more than 10,000 courses using its software to date.
---
5. Eco Mirage Ltd
Throughout the pandemic, this little-known Gloucestershire business developed what it calls its Permafrost Vacsafe – the world's first container to carry medical supplies and vaccines worldwide at temperatures of -72 degrees for up to twenty-four days.
Covid-19 brought the benefits of what it was doing into focus as the world sought solutions to deliver vaccines safely, with the Department for International Trade (DIT) and the UK Defence and Security exports becoming interested too. The Stroud firm has also been working with the agriculture sector to provide cleaner energy that supports sustainability and reduces carbon through the better use of Anaerobic Digestion.
---
6. For Peat's Sake
Environmental issues continue to put pressure on the peat market, with the UK due to ban peat compost from 2024 – a move expected to have a radical impact and force both retailers and suppliers to find alternatives for gardeners and growers.
Tibberton firm For Peat's Sake, which claims its coir compost is 'an excellent alternative' delivers two key advantages for consumers: a brilliant peat-free growing medium that protects our planet and a clean, lightweight, easy-to-buy format.
---
7. Green Gourmet
Stroud-based Green Gourmet has become the go-to for firms in the education, travel, leisure and retail sectors seeking innovative, tasty solutions to food-related challenges.
It applies the same 'can-do' creativity to how it runs its own business too, embracing a flexible working policy long before the pandemic with a dynamic culture that has enhanced productivity and helped it to attract and retain the very best staff – another achievement for the firm which brought another award, this time as one of the UK's Best Workplaces in 2022.
---
8. Hub8
Meet Hub8 is not just an office space, it's a place for those involved in the ever-growing cyber community of Gloucestershire to network and form connections across the sector in the county and beyond, as well as acting as a catalyst for growth.
No longer just based in The Brewery Quarter in Cheltenham, a collaboration and partnership with Cheltenham Borough Council is about to deliver a pioneering new innovation space in the heart of the Cheltenham BID district, the Minster Xchange, as well as within Gloucestershire College's Cheltenham campus, helping to maintain Gloucestershire's position as the cyber capital of the country.
---
9. Cotswold Energy
Cotswold Energy Group saw an opportunity in 2019 to help homeowners and owners of commercial business properties reduce their carbon footprint, by installing zero carbon heating systems that would benefit from government subsidy to cover the cost of installation.
When the government announced in 2020 that it planned to scale up UK heat pump deployment from 30,000 units a year to 600,000 units within the next five years, the Stonehouse business created software to help customers better understand how this could benefit them – and how they could manage the process from start to finish to achieve the very best results.
---
10. Vericon Systems
Vericon brought its products to the market in 2020 and entered trials with 24 housing associations, including three of the UK's largest, shortly afterwards, as well as creating marketing partnerships with Worcester Bosch and ADEY.
Its business continuity management cloud-based system allows landlords and property owners to manager their entire portfolio from their desks, viewing what is happening with heating systems across their properties, how efficient they are, how much fuel is being used and even predicting where faults or issues might arise.
---
By Andrew Merrell
---
Follow SoGlos on LinkedIn and sign-up to the weekly SoGlos business newsletter for the very latest Gloucestershire business news stories.