From town centre regeneration and innovative workspaces to cyber security and in-demand schools, diverse and groundbreaking development projects are lined up to improve life, business, education and the environment in Gloucestershire in the coming years.
With radical reforms to the planning system and governmental plans to 'build back better, build back greener and build back faster', SoGlos handpicks some of the most innovative and important development projects to watch out for in Gloucestershire in 2021 and beyond.
---
1. Cyber Central and the Golden Valley Development in Cheltenham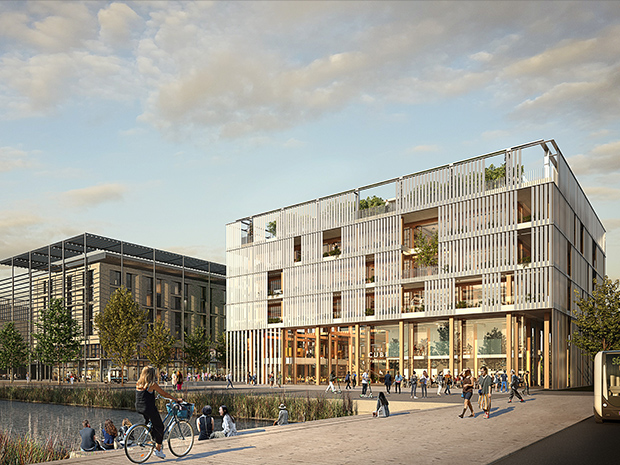 A world-class project with national significance, the Golden Valley Development near GCHQ will include Cyber Central – the UK's first cyber-tech hub that's set to bring homes, businesses, academia and leisure together on an innovative campus.
Lauded as the south west's answer to the Silicon Valley, the 200-hectare development is set to shine a global spotlight on Cheltenham, attracting businesses and investment to Gloucestershire and boosting the local economy – as well as providing over 3,000 new homes.
Cyber Central, the first phase of the Golden Valley Development, is expected to be completed by 2023.
---
2. King's Quarter in Gloucester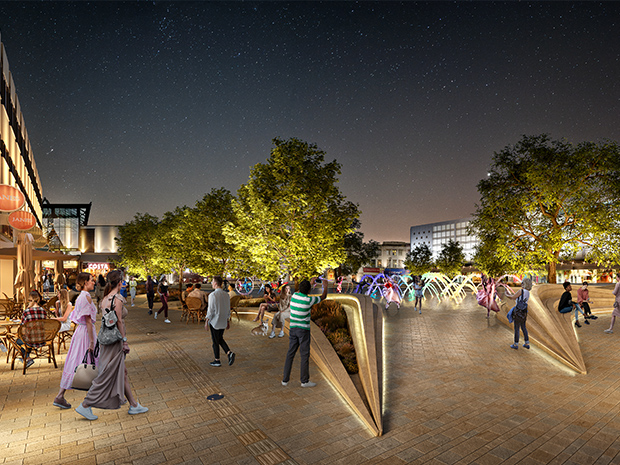 A huge £85m project, the regeneration of Gloucester's King's Quarter covers everything from installing accessible Changing Places toilets in King's Walk Shopping Centre and revamping King's Square, to the development of new affordable homes in the city centre, as well as creating The Forum – a new integrated digital society.
With value for Gloucester's community at its core, some of the project's early elements could be delivered before Christmas 2020.
---
3. King's Square in Gloucester
A key part of the King's Quarter development, King's Square will be rejuvenated with £5m plans to transform the tired area into a vibrant open space for Gloucester's community.
Gloucester City Council says King's Square will be the first local project to implement its Social Value Policy – with all procurement decisions made with community wellbeing in mind.
Bringing back the city's famous fountains, as well as creating space for open-air markets and an outdoor cinema, the redevelopment should be completed by autumn 2021.
---
4. The Forum in Gloucester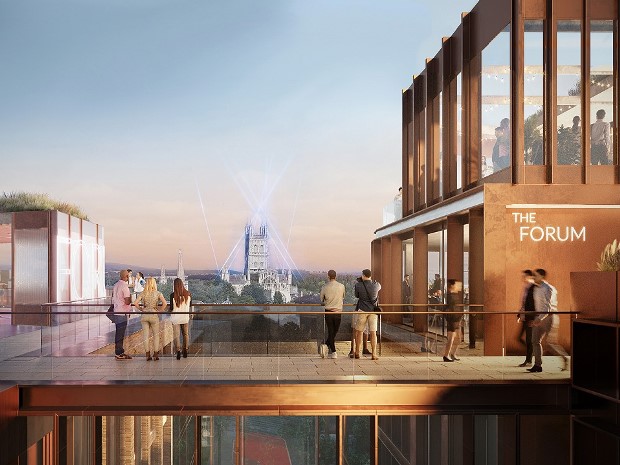 Said to create one of the UK's 'first integrated digital societies', The Forum in Gloucester is planned as part of the multimillion-pound King's Quarter project.
The Forum aims to attract pioneering digital companies and cyber security businesses to Gloucester, with over 100,000 sq ft of contemporary office space, as well as a shared workspace club and an innovation hub.
With plans for leisure amenities, retail, restaurants and apartments, the development is set to create a social hub for living and working in the vibrant city centre in 2022.
---
5. Digital Innovation Farm at Hartpury University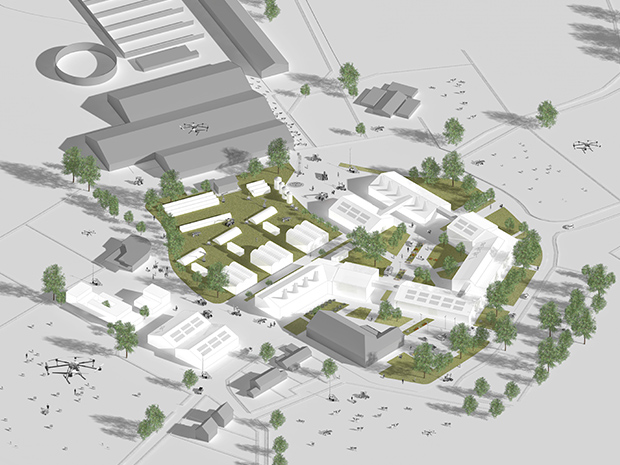 Image © Hartpury University and Hartpury College
In August 2020, Hartpury received £1.25m funding from GFirst LEP, for its Digital Innovation Farm – an ambitious 10-year project that will cement Gloucestershire's position as an industry leader in the agri-tech sector.
Described as creating new innovation and demonstration workspace for high growth SMEs already operating within the agri-tech sector, the centre will facilitate research into the development of new products, as well as the improvement of existing ones.
By 2030, it is hoped that the Digital Innovation Farm will have grown to attract leading agri-tech companies from across the world to its Gloucestershire location.
---
6. Blackfriars and Quayside regeneration in Gloucester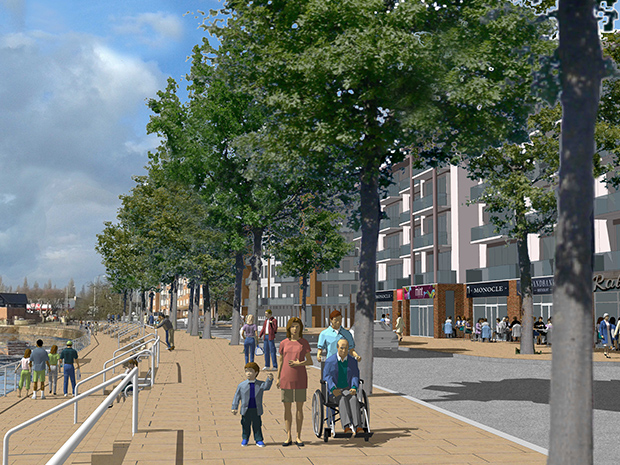 Gloucester's Blackfriars and Quayside area is set to be totally transformed, with the first phase of the project including a brand-new building on the former site of Quayside House.
Featuring two three-storey GP surgeries capable of delivering health services to over 17,000 local patients, the first phase of a huge regeneration masterplan is due to be completed in early 2021.
---
7. Minster Innovation Exchange in Cheltenham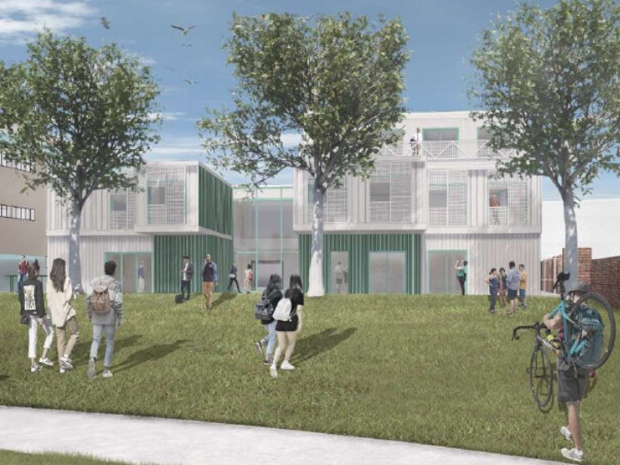 Artist impression of Minister Innovation Exchange
Minster Innovation Exchange will deliver 20,000 sq ft of new commercial space to central Cheltenham, including flexible co-working spaces and a performance venue with capacity for 300 people.
Repurposing an unused location next to the iconic Cheltenham Minster, the low carbon modular building will connect to the bustling high street through upgraded historic linkages from the Minster church grounds.
The project, which will also act as a pilot for similar developments at the planned Cyber Central campus, is expected to open in summer 2021.
---
8. The Gloucestershire Applied Digital Skills Centre at Cirencester College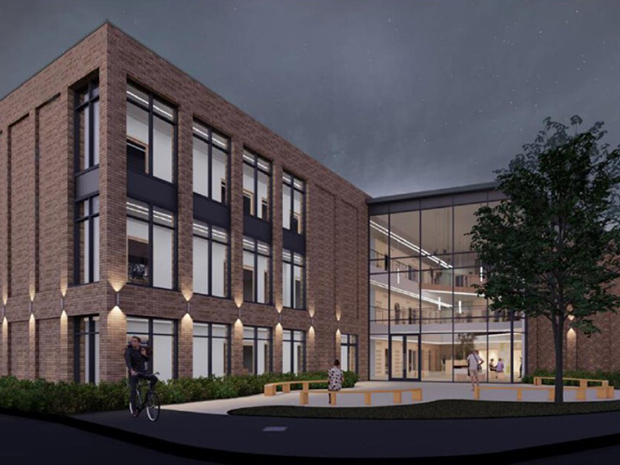 Artist impression of the Gloucestershire Applied Digital Skills Centre
Cirencester College is building a £4.48m digital skills centre, creating new opportunities for its students to train within the growing cyber and digital sectors.
The brand-new Gloucestershire Applied Digital Skills Centre will provide cyber and digital students with the professional skills, technical resources and equipment needed to excel in both industries. With the college anticipating its new facility will be completed between late 2021 and early 2022.
---
9. Construction Education Centre in Cinderford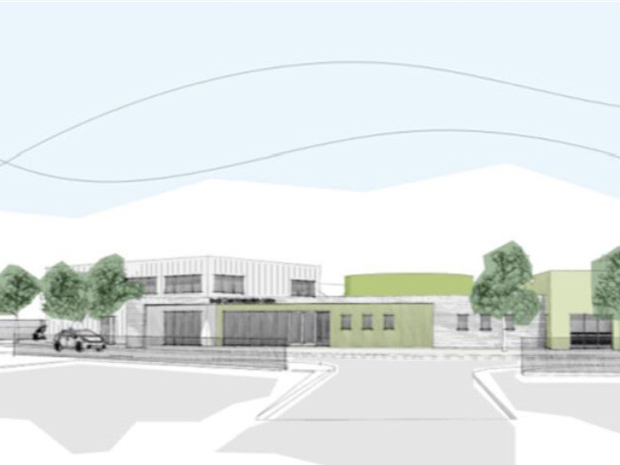 Artist impression of the Construction Education Centre
A state-of-the-art Construction Education Centre is being built in Cinderford, with the new centre of excellence providing an innovative learning environment, which is interactive, digitally-advanced and safe for students, apprentices and tradespeople looking to upskill.
With plans to be open for use in late 2021, the centre is set to deliver much-needed training in construction skills for up to 500 pupils a year, by its sixth year in business.
---
10. Gloucestershire College Cheltenham Campus Digital Innovation Centre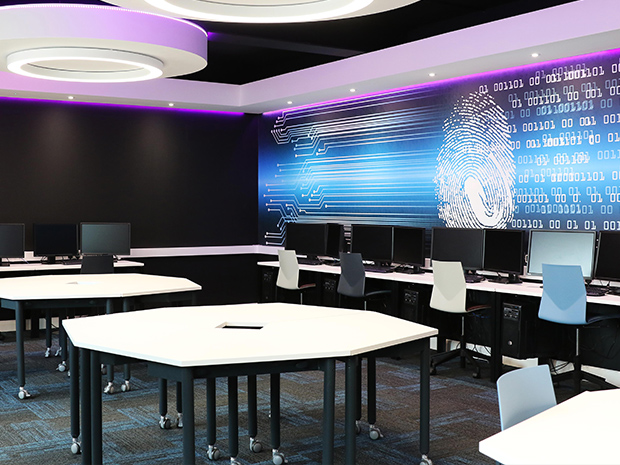 Gloucestershire College is building an innovation hub within its Cheltenham campus, to provide affordable office and co-working space, workshops and laboratories for cyber-based entrepreneurs.
Giving local innovators the space to grow and network with likeminded businesses, the centre is set to create 20 new jobs a year and provide crucial support for up to 50 start-up businesses over a five-year period.
The innovation centre, which is located near GCHQ and the planned Cyber Central, is expected to open in summer 2021.
---
11. Historic England regeneration of Westgate Street in Gloucester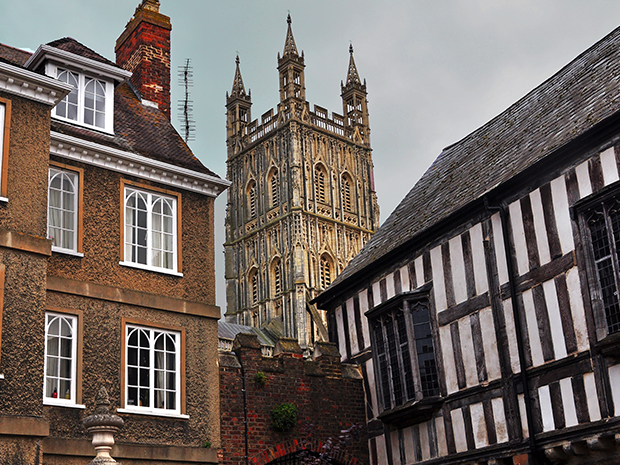 Gloucester City Council has secured almost £2m of funding from Historic England, as part of the central government's High Streets Heritage Action Zones scheme.
Restoring the Cathedral Quarter's historic character, the Westgate Street regeneration project will see the 12th-century Fleece Hotel revamped, while work will also begin on restoring the buildings and shop fronts.
Business owners are set to receive grants and a community engagement programme focusing on archaeology and education will also be rolled out.
---
12. Lydney Harbour regeneration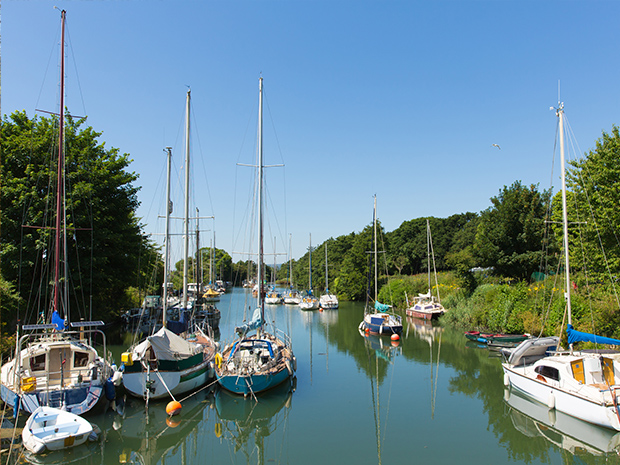 Redeveloping the 'gateway to the Forest of Dean' as a recreational hot spot for tourists and locals, the £2.1m Destination Lydney Harbour project will see transport links improved and brand-new amenities built on site.
The old mortuary and store buildings are set to become accessible toilets and a heritage information point – with plans for a new modular café to be built too.
Visitors will also be able to stroll along a new walking trail, with existing walking and cycle routes are earmarked for improvement.
---
13. Wild Campus Cirencester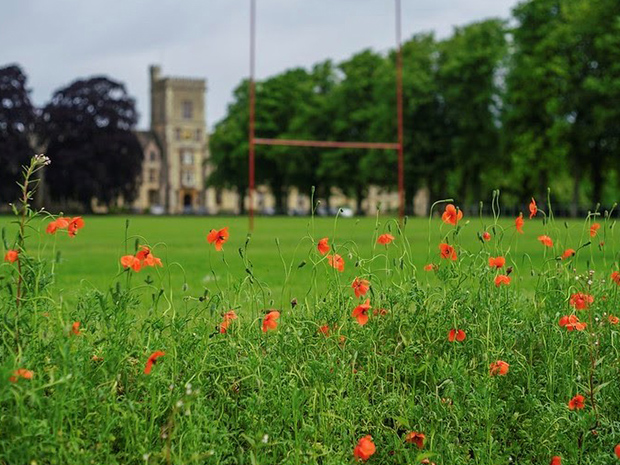 Creating a haven for wildlife in the Cotswolds, Wild Campus Cirencester aims to make huge habitat improvements across the combined site of the Royal Agricultural University, Cirencester College and Cirencester Deer Park School.
Bats, owls, hedgehogs and newts are just some of the creatures that will benefit from the project, which will include planting native shrubs and wildflowers, diversifying large areas of lawn and installing over 100 boxes for birds and bats.
Work on Wild Campus Cirencester is due to be completed in December 2022, reconnecting local wildlife populations that have been divided by the bright lights and amenity grass on campus.
---
14. The High School Leckhampton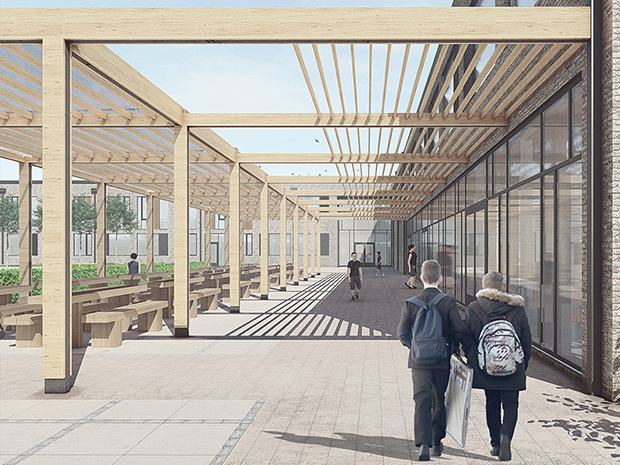 Set to open in the summer of 2022, the brand-new High School Leckhampton will create much-needed secondary school places for up to 900 pupils in the south Cheltenham area.
Located on Kidnapper's Lane, the £30m development will have state-of-the-art facilities, from purpose-built learning and resource centres to sporting amenities.
With the first intake of year 7 students planned for September 2021, the new senior school plans to operate from a temporary teaching block at Balcarras School, the official sponsor of the development project, until its state-of-the-art facility is completed.
---
15. Historic England regeneration of Tewkesbury High Street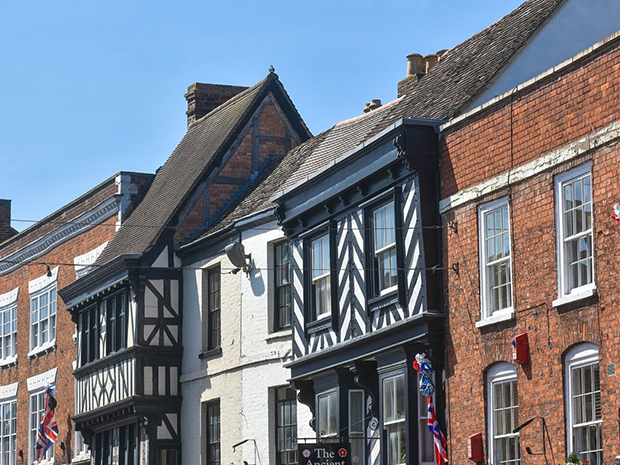 Enhancing the medieval market town's appeal for investors, businesses, residents and visitors, Tewkesbury Borough Council has agreed plans with Historic England to regenerate Tewkesbury High Street.
With the town designated a Heritage Action Zone, Tewkesbury business owners will benefit from grants to restore, repair and install traditional shopfronts and building facades – as well as to advertise unoccupied units for residential use, in line with governmental updates to permitted development rights.
A series of educational events, designed to revive the use of historic craft skills and building materials, will also be rolled out over the next four years.
---
16. Cheltenham General and Gloucestershire Royal Hospitals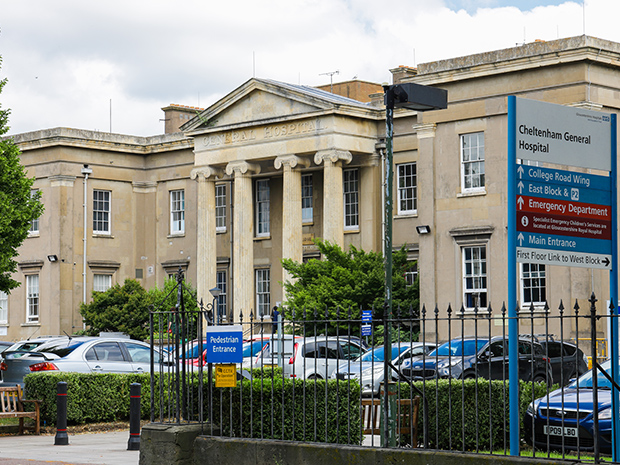 Following a £39.5m investment from NHS England, there are plans to modernise Cheltenham General and Gloucestershire Royal Hospitals – and the new facilities could be ready to treat patients by 2023.
Plans include the development of two new theatres and a Day Surgery Unit at Cheltenham General Hospital to reduce waiting lists for operations and prevent cancellations.
Meanwhile, the emergency department and acute medical care facilities at Gloucestershire Royal Hospital are targeted for major improvements – with a programme of ward refurbishment and other redesigns also set to be carried out across the site.
---
17. Gloucester Canal Towpath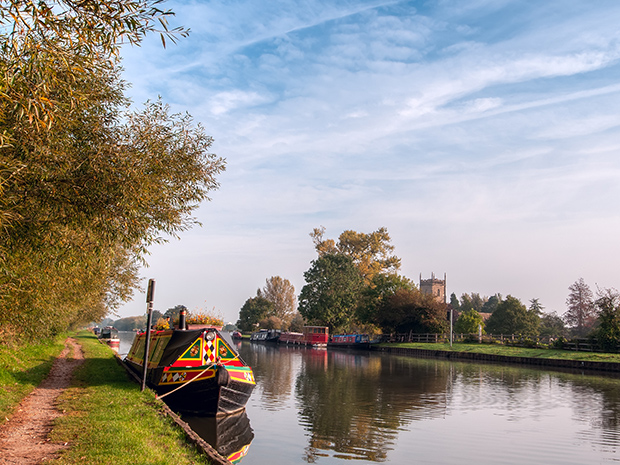 Providing a link between Gloucester and its southern suburbs, including Quedgeley and Hempsted, the Gloucester Canal Towpath is set to receive a major upgrade to improve accessibility and opportunities for sustainable travel.
The towpath will be completely resurfaced, preventing surface water flooding in the future, while the works also include biodiversity measures to support the creation of new wildlife habitats.
Scheduled for completion in spring 2021, the project aims to encourage people to make healthier lifestyle choices by using the towpath to travel into Gloucester – reducing the use of cars in the city centre, too.
---
By Annabel Lammas
---