Emily Tarbox's career began in the high-end motor trade and saw her working as a buyer for one of the UK's biggest brands, until a career change brought her to Cotswold construction firm Montrose Group.
Having made a significant impact in her role, SoGlos caught up with her as part of the Gloucestershire Women in Business series to chat about her achievements and her illustrious career.
---
About the expert – Emily Tarbox, of Montrose Group (Cotswold Builders) Ltd
After graduating with a first-class degree in history, Emily Tarbox joined the graduate programme at Jaguar Land Rover, becoming a buyer before going on to join her father's business which was building large-scale turnkey automotive manufacturing facilities around the world.
She joined the Montrose Group management team in 2017, overseeing its new business development, sub-contractor management and marketing – as well as fitting in time to be a wife, a mother to her three children and study to become a chartered management accountant.
For more information, visit montrose-group.co.uk
---
Have you always been driven to challenge yourself and why?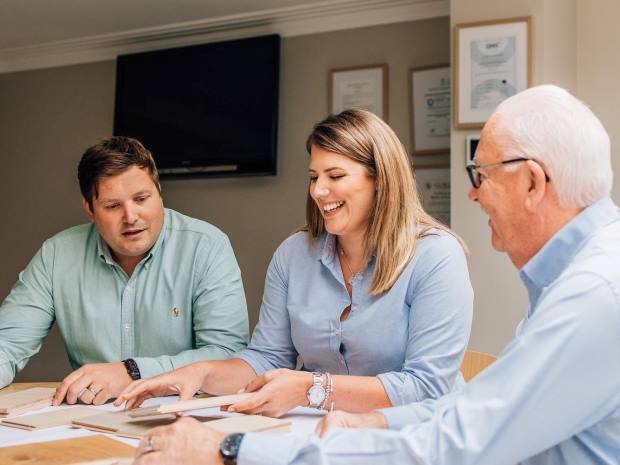 My mum instilled a strong work ethic in my sister and I from a young age. I was brought up to believe that putting in hard work to learn and better yourself will almost always set you up for success and help create opportunities that may not otherwise come about.
It has driven me to pursue new things and to push to see what I can achieve – and seeing the fruits of your labour is the most satisfying bit, even if many times along the way I've felt like giving up. I'm keen to set the same example to my own children, to encourage them to work hard and take every opportunity to learn and develop as much as possible.
---
Can you describe the scale and types of projects you were involved in at Jaguar Land Rover, and what did you learn that continues to serve you well now?
I worked within the production purchasing department and was responsible for procurement of the small stampings on a new vehicle platform which would eventually become the Range Rover Velar and Jaguar F-Pace models.
I think the biggest thing I learnt during my time there was to look at opportunities where you are able to add value to your team. I was able to bring a fresh outlook to tasks and found that my efforts to implement cost and time saving processes to the team, as well as having a conscientious attitude, were valued.
---
The high-end motor trade and a bespoke Cotswold construction firm sound poles apart. Why did you make the career change and what skills did you bring to the role?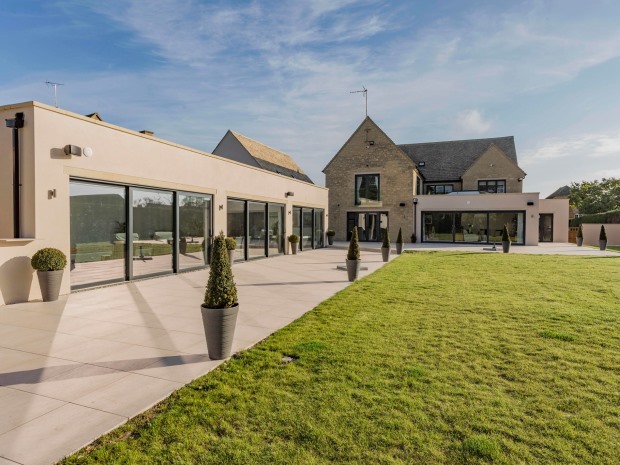 Between working at Jaguar Land Rover and joining Montrose Group, I joined my father's company delivering large scale construction projects within the automotive industry in developing markets world-wide.
Whilst I learnt a lot at Jaguar Land Rover, the opportunity to work abroad in some very interesting countries whilst also challenging myself to take a step up in the scale and complexity of my responsibilities was too good to miss.
During that time, I also moved to the Cotswolds and then, when the opportunity to work much closer to home and in a new field presented itself, the challenge was again too much to resist.
Having a keen eye for detail, quality and cost along with a dedication to going above and beyond to deliver a project has proven instrumental in the success of Montrose Group since our takeover back in 2017.
I think it helps to differentiate our brand at Montrose Group too, as myself and the rest of the management team have delivered some incredible, highly technical projects both in the UK and internationally.
We're not afraid to tackle some very challenging schemes and can draw on our experiences in previous roles and industries, to bring a new perspective to the way things work within the construction industry.
---
There's a perception that construction is a male-dominated profession. Do you consider it a brave move to have gone into construction?
It is undoubtedly a male-dominated profession and whilst I've noticed more women becoming involved in construction since I joined the industry, even now, I am almost always the only female at the table.
I don't believe bravery had anything to do with the move to this industry; it can certainly seem intimidating but again, the opportunity was too good to miss and I've enjoyed the challenge of changing people's perceptions within the industry.
My role within Montrose Group is atypical of females within the profession, but has been a driver in differentiating our brand from our competitors – and the different viewpoint I am able to bring has meant I've been able to add value to the team and to our customers through the service we offer.
The drive to make a success of this business, and the recognition we're now receiving is all the encouragement I need to overlook the occasions where I've been underestimated.
---
What is it that separates Montrose Group from other building firms?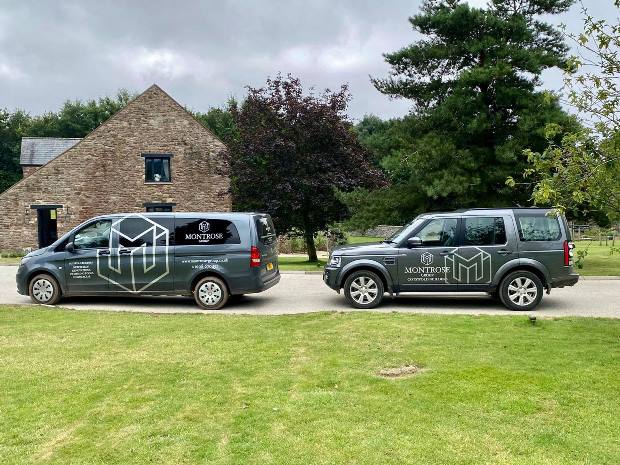 Montrose Group is a family-run construction company, based in Moreton in Marsh, delivering high-end bespoke construction projects across the Cotswolds and surrounding areas.
We work on a wide range of both residential and commercial projects, from new builds, extensions and renovations to swimming pools, pool houses and spas and have a firm focus on unique designs, high-quality finishes and exceptional craftsmanship.
We go the extra mile in terms of service, flexibility and adding value, which we've found distinguishes us from many of our competitors. Having a management team with great and wide-ranging experience delivering projects in numerous industries means we're able to think outside the box and draw on our experiences to provide that unrivalled service, which our clients recognise and appreciate.
---
What kind of projects have helped make Montrose's name synonymous with high quality?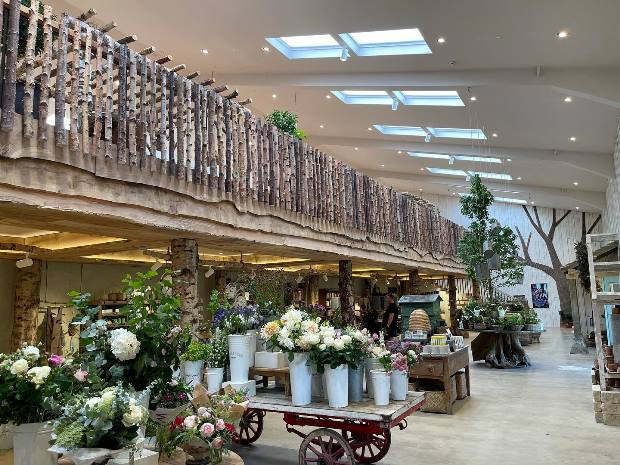 We've delivered some fantastic one-of-a-kind projects locally. One that we are particularly proud of is a stunning garden and home retail space emulating the interior of a tree house and almost entirely clad in sustainably sourced local timber and locally quarried Cotswold stone.
Our clients have a passion for organic farming and sustainable development and the project entailed a complete remodelling of an existing agricultural building adjacent to their farm shop.
The brief was to create an experiential retail space, that embraces the surrounding environment; and coupled with our knowledge of the core values of this client, our team were engaged to deliver a challenging project – in scope and timing – and truly stepped up to the plate.
We still work closely with this client, so have been fortunate enough to see the incredible reception it has had since it opened earlier this year, which is always really rewarding. It was a privilege to work on such a unique and pioneering build in terms of sustainability and finishes and we couldn't be prouder of the result.
---
What tip would you give to your younger self – or to a woman just starting out in business?
Ask yourself, 'what would you do if you weren't afraid?'. Many people, myself included, can often find they relive moments from their professional and personal lives and think 'I wish I'd had the confidence to say/do/challenge that'.
This particular piece of advice came from the book Lean In by Sheryl Sandberg. It really resonated with me and is something I've tried to implement in my life since. More often than not, I've found myself being a lot more assertive and having more confidence to speak up and take action.
---
For more information about Emily Tarbox and the Montrose Group, visit montrose-group.co.uk