From the retail sector to STEM, the business community in Gloucestershire is bursting with talented, ambitious and successful women – and SoGlos is proud to be celebrating them in our Meet the Gloucestershire Women in Business series.
Still buzzing from the excitement of securing a major contract for the Cotswold Security Group in the local area, managing director Kay Clifton spoke to SoGlos about her decision to set up on her own and what keeps her going when the demands of the job can keep her up till midnight!
---
About the expert – Kay Clifton, managing director at Cotswold Security Group
Kay Clifton spent many years working in the male dominated security industry before deciding to go it alone, encouraged by former colleagues and clients.
Putting her business management degree into action, she set up the Cotswold Security Group in 2017, providing security to commercial and residential sites via keyholding and alarm response services, mobile patrols and property checks, as well as static guards.
For more information, visit cotswoldsecuritygroup.uk.

---
What made you decide to start your own company?
It was time for me to get my ducks in order, as they say! I had bought a house, was in a stable relationship… the next step was building a career for myself that would stand the test of time.
I thought, 'if I don't do it now, I'll get swallowed up in employed life'.
I had been involved in security since 2010 and worked with some fantastic colleagues and clients, which spurred me on to set up my own company 2017.
There's nothing I would do differently. I feel we are in the position we are in today because everything went right at the beginning!

---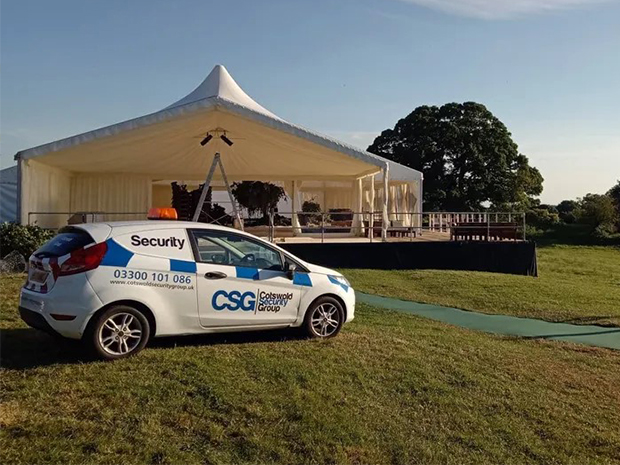 Can you tell us about any notable achievements for either the business or yourself personally?
Cotswold Security Group Ltd is ISO accredited for quality, as well as an Approved Contractor for the Security Industry Authority. We are in the top 25 per cent of security companies, where we score highly.
We recently won a big tender in Gloucestershire, which is a big addition to our clientele. I was also nominated for 'Business Manager of the Year' at the Women in Security Awards, after my employees put me forward.

---
What do you enjoy most about running your own business?
The freedom to express your own ideas, values and way of doing things.

---
What challenges have you faced as a woman in business?
The industry is so male dominated that there is still the odd client who finds it strange that a woman owns the company.
However, the rest actually find this intriguing and it is a topic of conversation at meetings. I feel my team respect me fully and my personable approach to business works for them.
---
Which woman has inspired you the most?
My mum. She taught me how to be independent, as well as telling me to follow my instinct.
---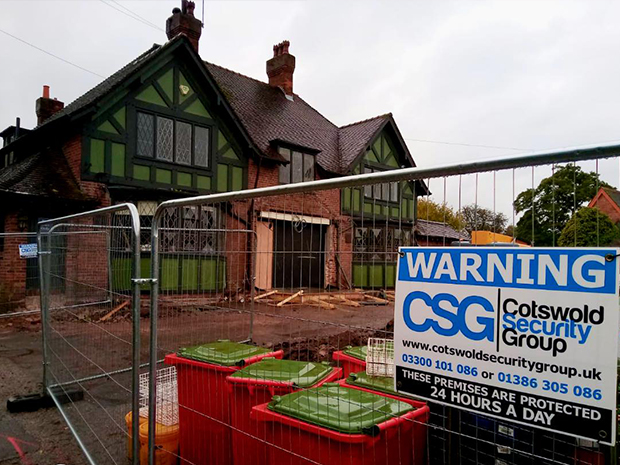 How do you engage and empower others?
Being a 'people' person is definitely key. You need to be able to speak to people and actually listen to what they are trying to say.
If I can help a member of staff, I will go out of my way to make their lives easier. I like to maintain an open-door policy, where my staff can drop in at any time and don't have to make an appointment.
---
What advice would you give your younger self – or to a woman just starting out in business?
Give it a go… what can go wrong?
---
Has anything had to be sacrificed along the way?
Sanity! Only joking. It does, however, take over your life.
You must make sure you have downtime – this means trusting someone else with your 'baby', if only for a day or two. Time out does help.
You will find yourself checking in on staff or checking emails at midnight… always glued to your phone, as you need to be a main point of contact at any time – especially in my industry.
However, I always think to myself 'this is all totally worth it'. It's been a busy year for us, but it is all worthwhile in the end!

---
For more information about Kay Clifton and the Cotswold Security Group, visit cotswoldsecuritygroup.uk.