Even as a member of staff, starting a new school can be daunting, with lots of names to learn – as Rebecca Hughes-Noon, the new head of pre-prep at Cheltenham College knows first-hand.
SoGlos spoke to her about what makes this latest role her dream job and her excitement about the new nursery opening on the same beautiful green grounds as the pre-prep in September 2022.
---
About the expert – Rebecca Hughes-Noon, head of pre-prep at Cheltenham College
Rebecca Hughes-Noon has worked in education for nearly 20 years. After starting out as a teaching assistant at a central London day school, she trained to be a teacher and went on to work at schools across all the primary age ranges. Her school leadership roles have included head of pre-prep and most recently, headteacher of a north Cotswold primary.
For more information, visit cheltenhamcollege.org.
---
What makes you passionate about working with children of pre-prep age?
I have always loved the infant and early years stage of childhood development. My happiest and most joyful experiences have been within the early years and the formative stages of schooling.
This is a magic time for children, when every experience is fresh and exciting, imaginations run wild and laughter goes hand-in-hand with curiosity and wonder about the world around us.
Working with the youngest children is utterly wonderful; you see the beauty in the smallest things. The tiny smiles, hands and bright-eyed awe with which young children view the world is heart-warming and makes me very happy – I have the best job in the world.
---
Why did you choose Cheltenham Pre-Prep?
This is my dream job! I have aspired to be in such a role since I started my career. I am leading the educational phase I love, working with forward thinking, modern, fun-loving, brilliant colleagues, children and families.
Cheltenham Preparatory School is an environment that puts the holistic and well-being needs of children at the centre of its practice and pedagogy.
---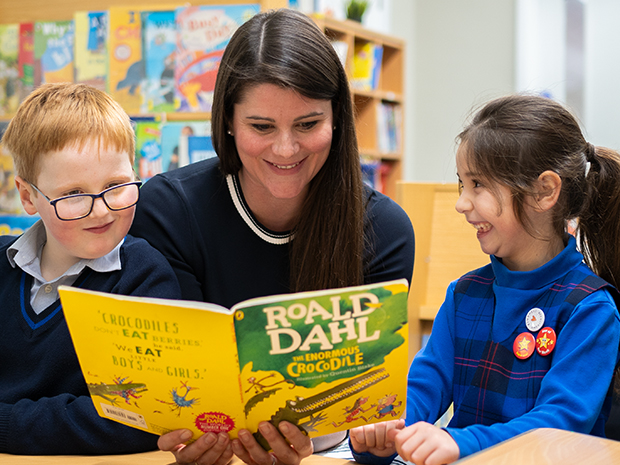 What will be your main focus for the pre-prep?
Learning all the children's names for a start! I will enjoy finding out all about them. Each child is unique and offers so many wonderful insights into their lived experiences. I love getting to know their characters and what they love.
There are lots of exciting projects in the pipeline. However, the most important priority is making sure our children are happy and safe and receiving the very best educational and pastoral experience possible at the start of their adventure at Cheltenham College.

---
What should parents look for, or ask about, when searching for their child's first school?
I always say to parents that choosing a school for your children is like buying a house – it is a feeling you get. It is the warmth of the people you meet, the twinkle in the eyes of the children you speak to, the pride that staff and children have in sharing their achievements with visitors and parents.
Honesty and integrity are vital and a brilliant school will support parents with all questions, big or small and should make parents feel supported, looked after and loved during the admissions process.
A great school will always show kindness to families, after all it is going to be an extended and important part of a family's life for many years ahead.

---
Do you have any advice for parents of children starting school?
Go and meet as many people in the school as you possibly can. Brochures, websites and prospectuses can only tell you so much; nothing beats a human conversation, with a cuppa and a biscuit where you can talk about your children and your aspirations for them.
---
Cheltenham College is opening a new nursery school this September 2022. What are you most excited about for that?
Cheltenham College highly values the importance of early education and our provision and investment in it are testament to this.
Our new nursery school, opening in September 2022, will be a beacon for excellence in the early years, perfectly complementing our newly refurbished pre-prep, offering the very best start to children's education – and I am very proud and privileged to be leading it.
---
For more information and a list of upcoming events and open mornings, visit cheltenhamcollege.org.