A ground-breaking firm focused on leadership development for business people has revealed a six-figure investment that has relaunched its operation onto a new world stage.
Go back to when QuoLux™ started and the very idea of a private company run by business people developing courses for business people, and working closely with universities was a rare commodity.
But after a decade establishing its credentials in Gloucestershire, working with some of its top business people, and quietly spreading outside the county and overseas, it has now launched a new online platform putting its resources within reach of everyone.
'We believe that is a game changer for online learning,' said Dr Stewart Barnes, chief executive officer of QuoLux™.
'And for our own growth figures, we firmly believe this will more than double what we do here in the UK. Online will simply dwarf what we already deliver.'
Tewkesbury-based Mosaique Creative Marketing worked with QuoLux™'s team to design the new platform.
It was a move on the cards pre-pandemic, made more timely by the worldwide rush to online working and emphasis the Coronavirus crisis has also placed on leadership.
The new sophisticated platform is not just a virtual shop laying out new online courses, programs and prices, but an e-commerce facility and a meeting place and learning and knowledge centre for its cohort.
Its online mentoring is already proving popular in Australia, and here in Gloucestershire the flexible format of its popular LEAD™ Online course is also a hit with business leaders.
Alumnus listed on the website include the likes of former Gloucester and international rugby player turned restauranteur, Phil Vickery MBE DL, Chris Creed, of Creed Foodservice, Nicola Bird, of KW Bell, Linsey Temple, ceo of Gloucestershire Engineering Training, Tom Ford, of Allstone Sand & Gravel, Peter Miles, of Forge Motorsport, Chris Prescott, of Highgrove Enterprises, and Mark Stewart, of Stewart Golf.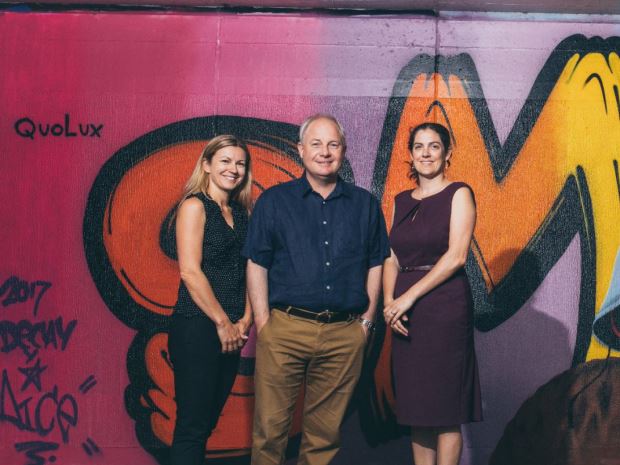 'Each learner has their own dashboards to monitor their progress, and all are recognised with certificates of completion which can be posted to their LinkedIn credentials and to other social media,' said Dr Barnes.
'The coronavirus pandemic forced organisations across the globe to adapt quickly, with huge swathes of the workforce moving to remote working and a rapid fast-tracking of digital transformation projects.
'Leaders recognised that they also needed to adjust their approach in order to support their teams as they struggled to deal with emotional, economic, and psychological pressures. QuoLux™ made the move online in 2017 with the launch of its Leading MBA course.
'The launch of the QuoLux™ Online Leadership & Management Centre provides leaders with the option of shorter online courses, as well as the online versions of the programs we have been running in Gloucestershire for the last decade,' added Dr Barnes.
By Andrew Merrell
---
Follow SoGlos on LinkedIn and sign-up to the weekly SoGlos business newsletter for the very latest Gloucestershire business news stories.