The Botanist will open its newest branch in Cheltenham on Monday 3 December 2018.
The Botanist brand, which is operated by the leisure brand The New World Trading Company, also has bars in notable locations such as Birmingham, Newcastle and Chester.
Hosting cocktail masterclasses as well as serving deli sharing boards, meaty feasts and bountiful brunches, The Botanist, as the name suggests, is plant-themed, with its other restaurants featuring flower-adorned walls, indoor trees and vines running up the walls.
The New World Trading Company's head of openings, Liam Wood took SoGlos for a walk around Cheltenham's newest bar.
Live music
Promising a range of different genres, The Botanist will have live music performed every night of the week. The musicians will be positioned in the bar area, but their performance will be piped throughout the restaurant to be enjoyed wherever you are in the venue.
Musicians have now been booked up until the end of January, as Liam explained: 'It's something we're very passionate about. We believe live music creates a good atmosphere for everybody, it just gives that extra excitement and energy level.
'We'll have a mixture of solo artists, duets, various different styles too – and we'll even have live music on a Sunday afternoon too, so if you come in for a Sunday roast you can have some live music to accompany your meal.'
Real plants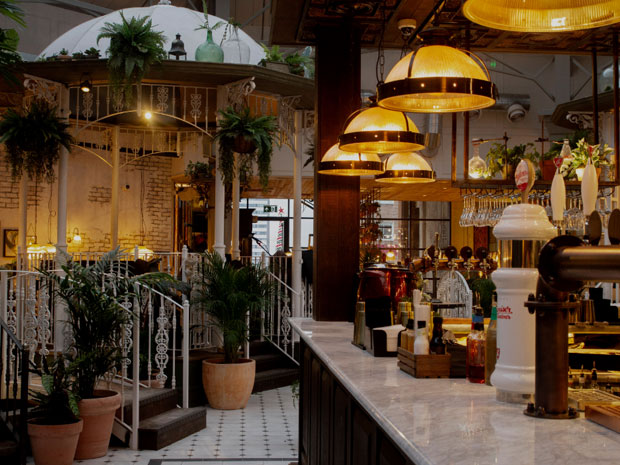 Walking into The Botanist, guests will be greeted with an impressive tiled walkway, in amongst bedded real plants and herbs.
There are also large potted perennials dotted around the restaurant. Liam explained why real plants were such an important part of the design: 'Putting real plants in any space physically gives oxygen, so it creates a bit more 'life', but we love putting real plants in because it just makes the space that much more three-dimensional.
'There's this beautiful area right at the front, which is my favourite part. We're calling it the greenhouse, and it has our enormous plant wall covering one side. It's all going to be encased in glass so you can open all the doors up in the summer, but it'll still feel very cosy in the winter.
'We've also got our magically hanging baskets too which make it a really beautiful area. We just need to make sure someone remembers to water it all!'
Instagram wall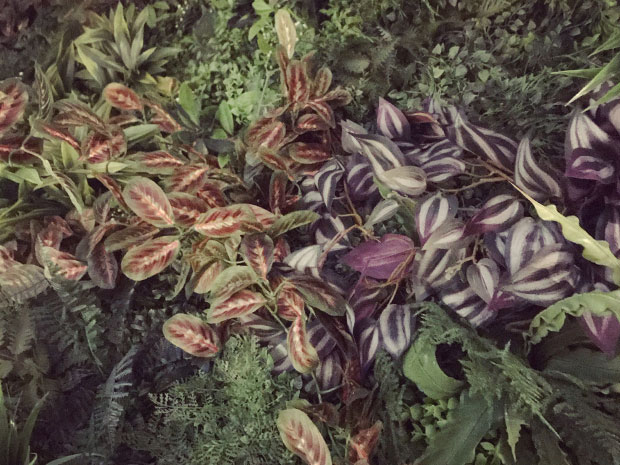 The Botanist chain of bars is known for its inspiring décor, and the Cheltenham branch is no different. The huge plant wall is visible from The Brewery as you walk in, and is crying out to have Instagram selfies taken in front of it.
Liam continued: 'It does have space for people to take their selfies in front of it, and almost inevitably there will always be people queuing up for a photo there! I think even if we didn't make a space for it, people would make their own space for us, so an Instagram area is definitely happening, for sure!'
Private dining room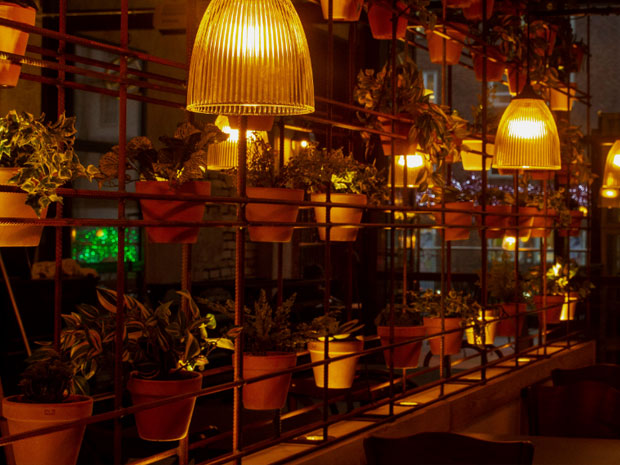 Alongside the plants, enormous bar, cosy seated areas and restaurant tables, The Botanist also boasts a private dining room to the rear.
The room can be hired out exclusively for hosting masterclasses, meetings or even for meals with a large group of family and friends.
---
For more information see visit thebotanist.uk.com directly.