After launching #GlosHeroes in March 2021 to recognise Gloucestershire locals who have gone above and beyond during the pandemic, we've celebrated some truly incredible people – from marathon-running medical staff; hardworking butchers and bar owners; to pilots drawing smiles in the sky.
With so many people doing incredible things across the county, SoGlos is back on the hunt for even more #GlosHeroes this July, August and September 2021 – thanks to Mira Showers and Renishaw.
SoGlos co-founder, James Fyrne, said: 'We were blown away by the response to #GlosHeroes after we launched the campaign in March 2021. With so many people doing amazing things in the county, we've extended the campaign to champion even more of them.
'We'll continue flying the flag for Gloucestershire and all the wonderful people who live and work here.'
If you know someone special who deserves to be recognised as one of our #GlosHeroes, complete the nomination form to tell us all about them.
---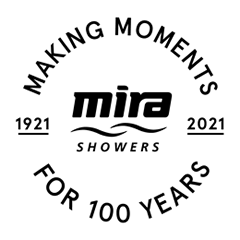 #GlosHeroes is proudly supported by Mira Showers. Celebrating its 100th anniversary this year, the Cheltenham-based company is the UK's number one shower manufacturer. From designing the world's first thermostatic valve to launching its latest digital shower, Mira Showers has been making moments for 100 years.
For more information about Mira Showers, visit mirashowers.co.uk.
---
Also supporting #GlosHeroes is Renishaw. One of the biggest employers in Gloucestershire, the engineering giant based in Wotton-Under-Edge produces high precision technology for manufacturing and healthcare and is also a world leader in metal 3D printing.
For more information about Renishaw, visit renishaw.com.
---
To nominate your #GlosHeroes, complete the #GlosHeroes nomination form and tell us why you think they deserve to be featured.