In partnership with Home & Botanic | homecheltenham.com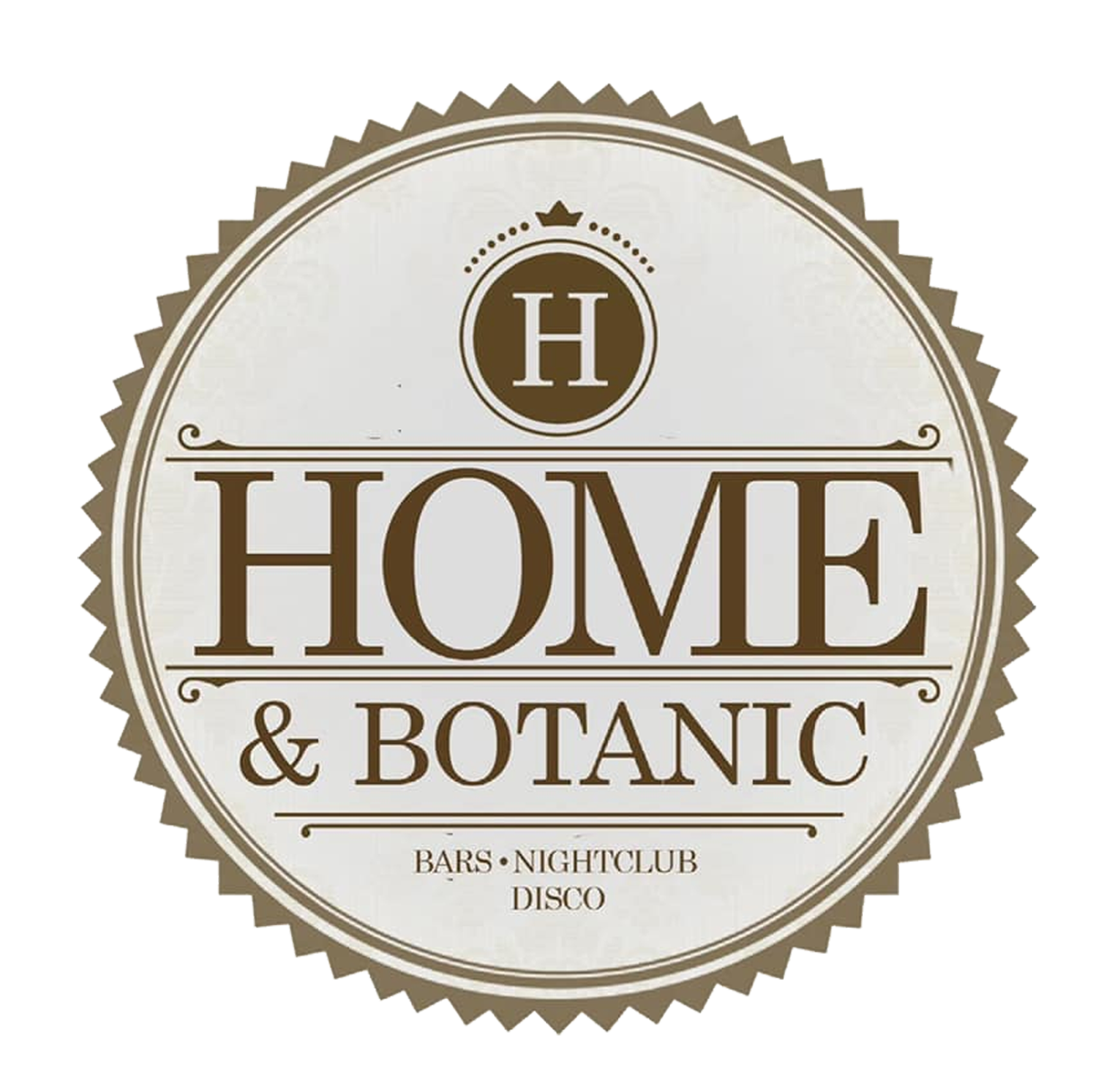 Cheltenham's five scene Home & Botanic nightclub features a beautiful Insta-worthy Botanic Room, relaxed Beer Haus, Piano Bar, upbeat Clubroom and lively Disco Disco. So, after the races, if you're looking for the perfect place to party in style in the centre of Cheltenham – you've found it!

If you've backed a big winner or simply want to soak up the vibrant atmosphere, find out where to celebrate in town when all the horses have crossed the finish line during Cheltenham Race Week 2022.
The Festival 2022 will be taking over Cheltenham from Tuesday 15 to Friday 18 March 2022 – and when the last races have been run at Prestbury Park, the revelry is set to continue until the small hours.
So, whether you're dressing up for Ladies Day or hoping for a windfall on the Gold Cup, discover the plushest places to let your hair down, have a few drinks and tuck into some fantastic food, in SoGlos's guide to the top Cheltenham Race Week 2022 venues.
---
Celebrate Cheltenham Festival at Home & Botanic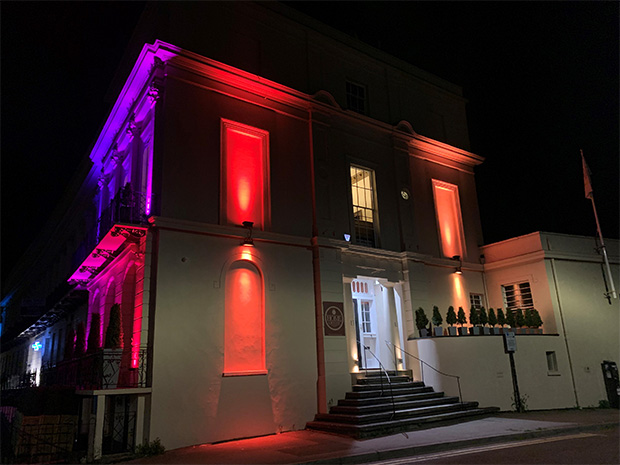 The lowdown
Visit Cheltenham's elite bar and nightclub with FIVE rooms of entertainment and keep the racing atmosphere riding high at Home & Botanic – which is home to The Festival's first Guinness Village After Dark in 2022.
What's the craic?
Feel like you're still at the racecourse in the heart of action in town at Home & Botanic's new Guinness After Dark Village – the place to be until the early hours this Cheltenham Race Week 2022. Sponsored by Guinness, Home & Botanic's outside heated marquee area offers a fully stocked bar brimming with the good stuff, as well as flavoursome food served by Gloucester's BBQ Society.
If that's not enough, there's also a party room to match every mood. Step into the Botanic room to enjoy the elegant experience of its enchanting gin and cocktail bar, or slide into the Piano Bar for a glass of celebratory champagne and some lively music from their perfectly pitched piano man.
For a relaxed vibe, the Beer Haus might be more your bag with its posh pub, complete with outside terrace for a blast of fresh air; while dance fans will love the low-lit clubroom, playing the hottest house and smooth R'n'B all night. For disco divas, shimmy along to the colour changing dancefloor in the dance-tastic Disco Disco space. There's no better place to showcase your moves to the beat of the best party anthems in town.
SoGlos loves
Home & Botanic's exclusive new queuing tunnel keeps everyone waiting for entry nice and dry, so you'll stay protected, whatever the weather.
For more information
Visit homecheltenham.com

In partnership with Home & Botanic | homecheltenham.com

---
Celebrate at Dunkertons Cider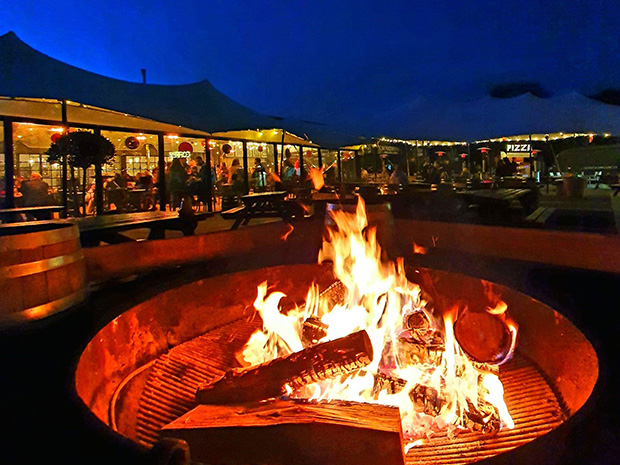 The lowdown
Revel in the Cheltenham Race Week party atmosphere at Dunkertons Cider Taproom, with a host of craft beers and ciders to help you celebrate or commiserate! There's also delicious street food and live music in the evenings.
What's the craic?
Book a table for the entire day, up until 6pm, to watch all the horseracing action on big screen at Dunkertons Cider. You'll be served a delicious selection of organic cheeses, olives, chutneys, crackers, artisan bread and fresh fruit too – with tables of four available for £40 and tables of up to six for £60.
Then, in the evening, let loose with live music from The Brethryn bringing the beats on Thursday 17 March 2022; and upbeat party band Easy Sundays rounding off the week in style on Gold Cup Day on Friday 18 March 2022.
SoGlos loves
For early birds, The Tav Van and Vintage Coffee Truck will be serving scrumptious Race Week breakfasts and organic coffee from 8am.
For more information
Visit dunkertonscider.co.uk


---
Spice up your Cheltenham Race Week at The Coconut Tree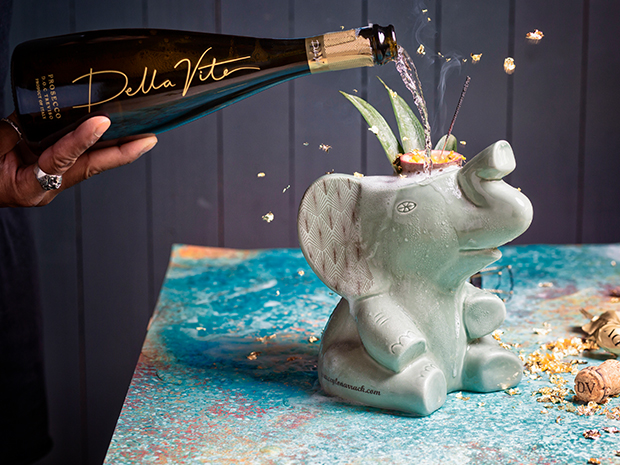 The lowdown
Colourful Sri Lankan restaurant, The Coconut Tree in Cheltenham's St Pauls, is a laidback place to celebrate your Race Week wins – with epic sharing Cocotails, relaxed street food dining and authentic flavours, not to mention an awesome atmosphere.
What's the craic?
The shareable menu of Sri Lankan street food dishes at The Coconut Tree is perfect for feasting with friends after a thrilling day at the races. Menu highlights include slow-cooked Jaffna goat curry; devilled chicken wings; the classic Sri Lankan Kotthu, with chopped and fried roti, egg and vegetables; and the iconic Cheesy Columbo. There's plenty of delicious options for vegans too, including the creamy Fat Sister pumpkin curry; stir-fried chickpeas with coconut and curry leaves; and spicy polenta-battered mushrooms.
From the Now or Never Negroni, served with a sour lolly on the side, to the Sri-Presso Martini, the Cocotail menu at The Coconut Tree is a must try, too. If you're celebrating with a group, make it a night to remember with one of its sharing Cocotails, like the Wild Bling Ting with coconut arrack, passionfruit rum and a bottle of Della Vite prosecco on the side to keep your cocktail topped up with bubbles!
SoGlos loves
With so many tasty options to tuck into, if you're struggling to decide, let The Coconut Tree help. Rather than offering a set menu, its friendly staff will put together a selection of dishes based on your tastes, along with a hopper each, for £25 per person. It also offers two of the same Cocotails for £10. Cheers to that!
For more information
Visit thecoconut-tree.

In partnership with The Coconut Tree | thecoconut-tree

---
Go for gold at Yogan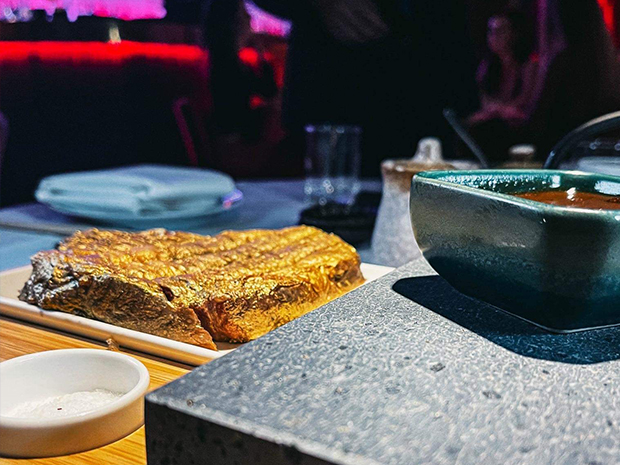 The lowdown
Priding itself on customer service, Yogan on Bath Road in Cheltenham specialises in cocktails, Japanese food and grilled dishes.
As well as using freshly prepared prime cuts of fish to make the sushi, which is hand-rolled or hand-pressed into shape, its steaks are served on sizzling hot stones, allowing diners to cook their steaks to their own taste in just seconds.
What's the craic?
If you've ever been tempted by Salt Bae's golden tomahawk steak wrapped in edible gold leaf, but are put off by the £1,500 price tag, then you'll be thrilled to discover that Yogan in Cheltenham also has gold steak on the menu – perfect for celebrating your Gold Cup winnings!
While Yogan's gold fillet steak is available on request all year round, diners ordering fillet steak on Gold Cup Day this Friday 19 March 2022 can have it served gold at no extra charge.
The restaurant is also running a two for one promotion on lychee pornstar martinis on Wednesday 16 March 2022.
SoGlos loves
Alongside familiar Japanese dishes like gyoza, tempura, katsu curry, sashimi and nigiri, Yogan has some more unusual offerings on its menu, like the inside-out snow crab California roll, spider rolls and dynamite rolls drizzled with special Yogan spicy sauce. Not to mention Japanese-inspired desserts, including matcha tiramisu and mochi ice cream.
To celebrate the start of The Festival, diners can enjoy 20 per cent off their food bill when Yogan opens especially on Monday 14 March 2022.
For more information
Visit yogan.uk

In partnership with Yogan | yogan.uk

---
Fuel up like a champion at The Ox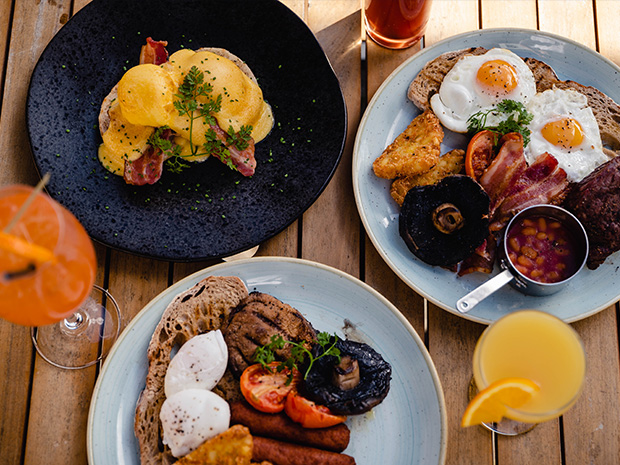 The lowdown
Celebrate Race Week like a champion at The Ox, offering a brilliant selection of brunchtime delights to keep you fuelled through the Cheltenham Festival in 2022.
What's the craic?
From Tuesday 15 to Friday 18 March 2022 between 9am and 1pm, The Ox is welcoming hungry racegoers through its doors for its glorious Champions brunch, sure to get you race-ready.
Prepared by expert chefs, tuck into a classic meat or veggie full English breakfast, eggs benedict, or steak and eggs – or go all out with the mighty Champions Breakfast featuring a six ounce rump steak, hash brown, dry cured bacon, eggs of your choice, mushrooms and fried tomato – perfect for extra hungry diners!
SoGlos loves
The Ox is offering a specially curated range of breakfast cocktails to get you into the winning spirit. It's also open post-races for dinner, so whether you're celebrating or commiserating, you can enjoy some of the best steak in town.
For more information
Visit theoxcheltenham.com.


---
Catch live music every evening at The Brewery Quarter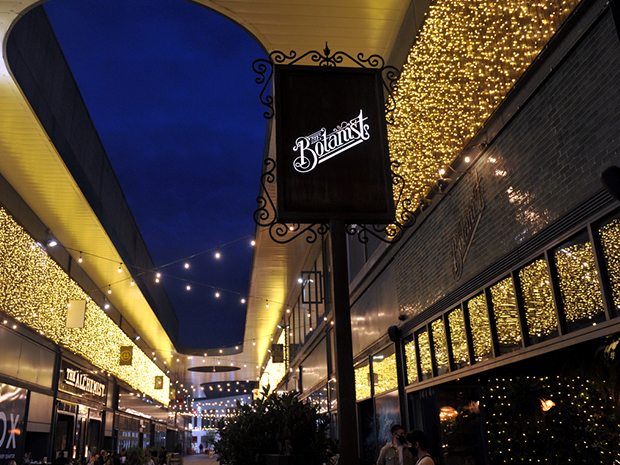 The lowdown
The Brewery Quarter in Cheltenham town centre will be buzzing this Race Week, with boozy brunches, live music every night and a whole host of incredible bars and restaurants to visit.
What's the craic?
Before you head to the racecourse, set yourself up for the day with a Champagne and cocktail brunch The Alchemist; a full English or full vegan brekkie at Hub Box; or the new boozy brunch offering from Brewhouse and Kitchen – with Cosy Club, The Botanist and SOHO Coffee Co. all serving breakfast from 9am, too.
For dinner, you're spoilt for choice at The Brewery Quarter, with delicious options like shareable Indian street food at Mowgli; meaty and vegan burgers at Hub Box; quirky dishes like chicken in a basket, crispy prawn tacos and cheeseburger bao buns at The Alchemist; the famous hanging kebabs at The Botanist; and sizzling steaks at Son of Steak. Plus, there's popular high street chains Prezzo, Nandos and Five Guys.
When it's time to celebrate your winnings, go all out with theatrical cocktails, live DJs and a designated Champagne station at The Alchemist. Serving up an expansive list of the brewery's own craft beers, as well as guest beers and a brand-new brew each week, The Brewery Quarter's new addition, BrewDog, is a must-visit. With HubBox also hosting an outdoor bar during Race Week, in partnership with local brewery DEYA.
To top it all off, there's live music outside the bars every night, with local artists Just Shut Up and Dance and The Mark Walby Band getting the party started from 5pm to 9pm, as well as live music at both The Botanist and Brewhouse and Kitchen, too.
SoGlos loves
The Brewery Quarter's newest venue, Flight Club, opens just in time for Cheltenham Race Week – offering an exciting social darts experience for up to 12 people per oche, with food and cocktails, too. There's also Escape Hunt, Mr Mulligans Adventure Golf, Hollywood Bowl and the IMAX at Cineworld, for Race Week celebrations with a difference.
For more information
Visit thebreweryquarter.com


---