Primal Dental's story goes back 150 years, with the Gloucester firm's continual innovation and investment making it both a significant county employer and the leading manufacturer of carbide burs for dentists worldwide.
Pre-Covid-19 the firm's turnover was £29 million and despite a challenging period, it managed to win a Queen's Award for Enterprise in 2021 for exporting and is now exceeding pre-pandemic sales. SoGlos spoke to group managing director, Alun Jones, about why he's confident 2022 will bring even more good news.
---
About the expert – Alun Jones, group managing director of Prima Dental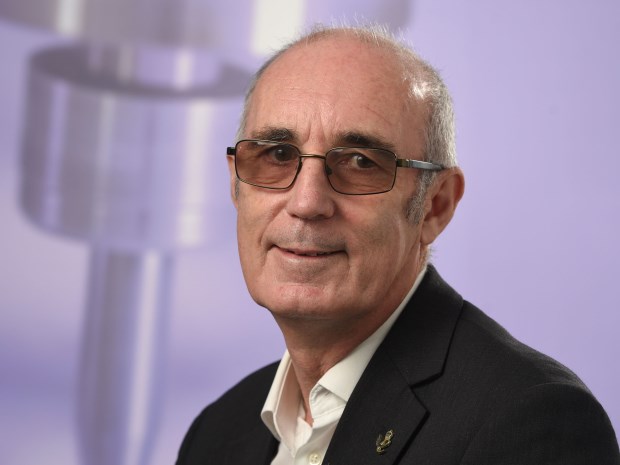 Alun Jones is group managing director of Prima Dental – the Quedgeley-headquartered world-leading maker of dental burs and a UK manufacturing success story to rival any.
Prima Dental's investment in its Gloucestershire operation have been significant, with growth continuing to come through exports, especially in the United States – and with sales now above pre-pandemic levels.
For more information, visit primadental.com.
---
Can you give us a potted history of Prima Dental?
We can trace our roots back over 150 years, with our origins in Switzerland before moving to the UK. The company arrived in Gloucester in 1974, with the move of its factory from London. In 2002 we purchased our very first CNC machines which are still in operation to this day.
Just two years later we manufactured over a million burs from these machines and it was in 2003 that the company re-branded, turning us into the name that is so well known around the world today – Prima Dental Group.
We have also invested in product development and in 2005 we launched the very first solid carbide dental bur into the market. In 2006, we launched the famous Predator Carbides which are still known as the leading bur in the market today.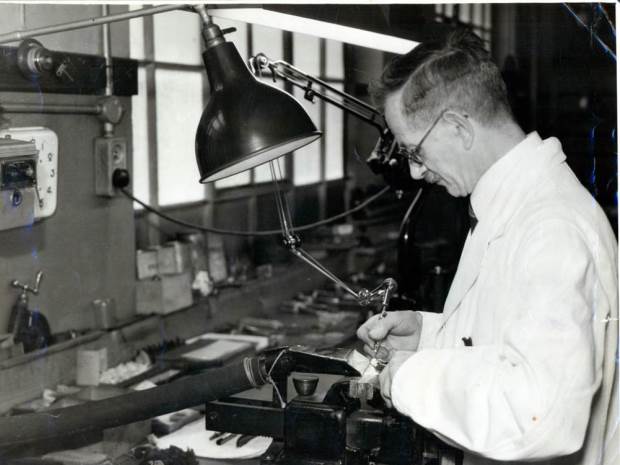 Over the past 10 years, we have enjoyed substantial growth – to become the world's largest carbide bur manufacturer.
We now operate from three bespoke factory units on Waterwells Business Park and have launched subsidiaries and joint ventures across the globe. This enables us to distribute to 93 different countries and sees more than 90 per cent of our sales exported.
---
Richard Muller began to lead the business about 25 years ago before becoming chairman early last year. How significant was his arrival?
Richard took over as managing director in 2001 and he has been instrumental in the success Prima can talk about today.
He has grown our business from a small player to become the world's biggest carbide bur manufacturer and with the support of our teams, was awarded two Queens Awards for Enterprise along the way.
Richard's big and bold ideas to create joint ventures in Hong Kong, China and Brazil, as well as a subsidiary in India, has contributed to our global stance today.
He has been the driving force to bring our business into the 21st century, to its current position as the market leader ably supported by the backing of our owners and a strong workforce.
---
Can you outline some of the investments Prima Dental has made in Gloucestershire and where that puts the firm now?
Prima Dental has made significant investments not only in the local community but also in the manufacturing environment which we see today.
With three bespoke units on Waterwells Business Park we have been able to increase our capacity substantially.
When Prima Dental Group first started, our machines required extensive manual operation. We are now one of the only manufacturers in the world to use the same precision machines that create Swiss watches.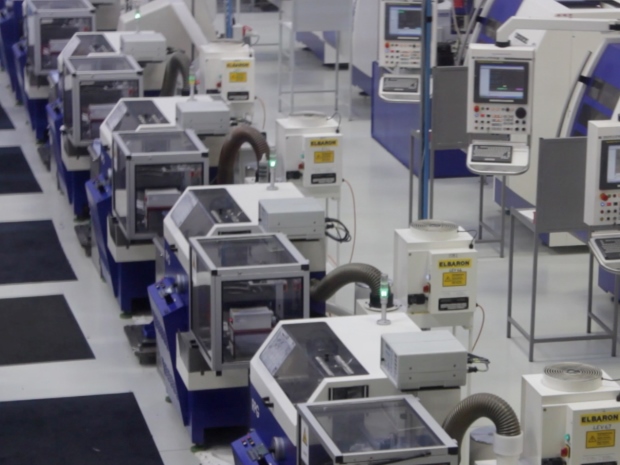 This has allowed us to improve processes and increase manufacturing capacity, while also providing an improved work setting both for our team and the wider environment.
In 2021 we produced more than 35 million burs and further capacity is being added to our Horizon House factory with 16 new machines being installed over the past year. This will allow us to reach our ambitious projected sales growth target for 2022.
---
What is so special about Prima Dental's products and how has it developed them to become the market leader?
Innovation is at the very core of our business. We are continuously working to ensure that we are producing the best possible products for our customers, this can be from small incremental changes to ensure that we are maintaining their best in the world status, through to radical breakthrough ideas.
We have recently won an award from Innovate UK, the UK's leading innovation agency, worth £472,000 to develop game-changing technology which will help reduce the risk of virus transmission. This project is a direct effect of the issues that dentists are facing which came to light during the Covid-19 pandemic.
One example is the private label (house brand) for the US dental bur industry.
Over 20 years ago we identified a gap in the market when private label made up less than eight per cent of the US market. Today it is approaching over 40 per cent of the US market and Prima is a leader in this segment.
Another area where we have demonstrated market leadership is around the private label (house brand) for the US dental bur industry.
More than 20 years ago we identified that private label made up less than eight per cent of the US market. Today, it is approaching 40 per cent of the US market and Prima Dental Group is a leader in this segment.
Further to this, a three-year project investigating new technologies of digital dentistry and CAD CAM denture production had led to the development of unique patented designs of new tooling which have industry-leading performance.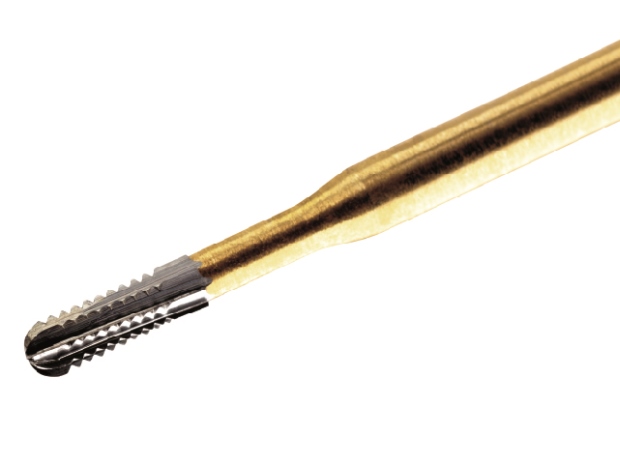 We have also created and introduced one-piece burs to the market. This allows for improved performance for the doctor, the patient, and the manufacturing environment. One-piece construction ensures better performance, durability, and strength.
---
Prima Dental has established considerable overseas business, for which it won a Queen's Award for Enterprise for International Trade. How significant has overseas expansion been to its success?
Our success has almost entirely been driven by our drive to export.
Our initial key market was the US which now represents 60 per cent of our sales. Today, we export to 93 countries all around the world.
More recently we have built on the success of our joint ventures and subsidiaries which has allowed us to expand our presence within the key markets of India, Brazil and China.
---
Prima Dental has also had to deal with the worldwide pandemic. Can you describe where the business is now?
With the closure of dental practices around the world, we were required to make challenging decisions in a very uncertain environment.
We continued to operate through the pandemic and various lockdowns with a skeleton team and made significant investments to ensure we are a Covid secure workplace. Being a critical supplier of the NHS, and other health services around the world, we had to adapt and adapt quickly.
All non-production staff were quickly equipped to work from home and the cooperation, high morale, and mutual support of the whole team, globally, over this difficult period was remarkable.
With our recovery plans made in the latter part of 2020, we were able to react faster than our competition and moved quickly back to our growth agenda. By the middle of last year (2021), we were delivering sales 20 per cent above pre-Covid levels.
We were also able to make a significant investment in our staff levels while many businesses were still trying to weather the storm of the pandemic.
In 2021 we saw the onboarding of more than 70 new team members taking our total staff number to 230 here in the UK and 267 people globally. This helps to highlight just how quickly we bounced back and bounced back successfully.
---
What does the future look like for Prima Dental?
The next phase of Prima's growth strategy will see the launch of new and expanded product ranges. We will be entering new markets based on our core manufacturing technology and competencies – and with the cooperation of our network of partners, clients, academics, and peer leaders around the world, the future is bright for Prima.

In partnership with Prima Dental | primadental.com.