The SoGlos Gloucestershire Apprenticeship Campaign is all about championing the brilliant businesses, pioneering training providers, apprentices and apprenticeships we have in the county.
Mark Hince, UK resourcing manager of Moog, the Tewkesbury-based UK headquarters of global engineering giant, explains why the firm is committed to apprenticeships – and how they can unlock a career that can last a lifetime and could take you all around the world.
---
About the sponsors

Renishaw is a globally successful engineering firm founded in 1973 by two former Rolls Royce engineering apprentices. It took on its first apprentices of its own in 1979. Today business turns over more than £500 million annually and works across a wide variety of sectors including aerospace, automotive and healthcare. Renishaw continues its commitment to apprenticeships at all levels.
---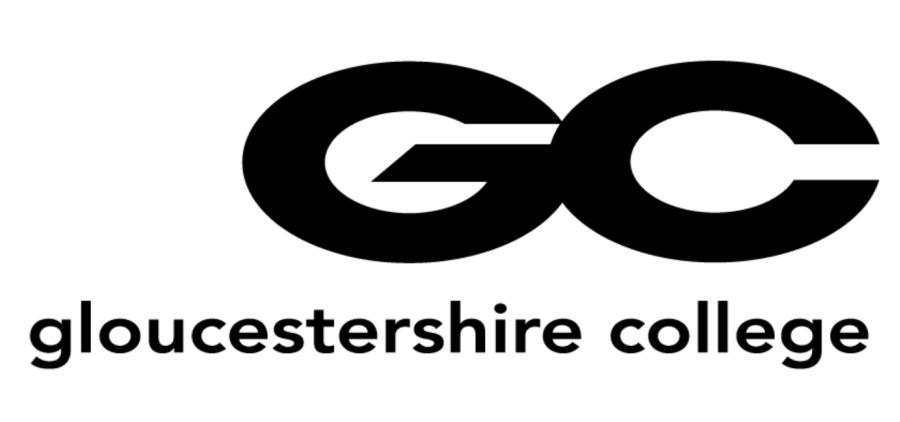 Gloucestershire College helps more than 700 apprentices in Gloucestershire annually qualify in sectors ranging from catering to computing each year, the college cultivates strong relationships with businesses of all sizes to understand what they need and to support students through to a successful career.
---

Gloucestershire Engineering Training was founded in 1977 by a partnership of county businesses, it provides apprenticeship training for the county's best and most innovative engineering firms and continues to support apprenticeships as a route to work and career development.
---

The University of Gloucestershire is an integral part of the county's economy. It has forged strong links with businesses through its courses, its Business School, its part in the Growth Hub network and by introducing new higher apprenticeship opportunities.
---
1. Can you tell us a little about Moog and where apprentices fit in?
As an organisation we are a medium-sized global business with circa 13,000 employees. In Tewkesbury that is around 400 staff.
As with most businesses we have a strategic workforce plan. Most engineering firms will be trying to steer clear of that precipice of staff retention cliff, and we help achieve that by taking on roughly eight apprentices every year. Our core intake is the aircraft group.
The aircraft group brings in 45 per cent of income for the business globally.
---
2. What training provider does the company work with and how does it help ensure apprentices reach the required standards to contribute in such a demanding sector?
Our engineering apprentices train with GET (Gloucestershire Engineering Training) and we have other apprentices from elsewhere in the business with Gloucestershire College.
As a business we feel our engineering apprentices get the right skill-set through GET. They go away for a year and learn, then come back into the business for the second year and go out on day-release and on a rotational development plan.
They are assigned a mentor through that cycle and we look to give them as much of a chance to grow as possible and as much support as we can, as some of the areas can be quite challenging.
Our business is about low volumes and high value. The standards are high.
---
3. What other factors are important when it comes to why someone should pick Moog to apply for an apprenticeship?
The markets we are in are ever-evolving. With our apprentices, we are looking to make it a career of choice for them, although we realise some people will move on in their careers.
Our cultural values are hugely important to us. We have a no-blame culture. If we make a mistake, it is a learning piece. And we work hard to create family feel to what is a global organisation, so people genuinely feel they belong and we want to be diverse too.
From a resource perspective we have to be transparent. Afterall, we are not just asking an apprentice to join us – we are asking them to trust us.
---
4. Is there a preferred age Moog is looking for in its apprentices?
In terms of age restrictions, there are none. We will take anyone from school-leaver – aged 16 or above, male or female. The apprenticeship levy means we can look at apprentices of all ages. These are modern apprenticeships. None of the old stereotypes apply.
We are not expecting our guys to stop learning. We encourage them to learn. They do not stop when they get to Level 3. We encourage them to take HND and HNC and then to go for a degree.
Diversity is also important to us. And we are a global business and that is represented in our business too. Our chief executive officer is from Ireland, our director of human resources is from England, and our head of HR for the aircraft division is from Brazil.
---
5. Moog has been in Gloucestershire since 1958, with a strong statement about staying in the county too?
Moog has just committed to a new site at Tewkesbury for the aircraft group. We are spending £40 million-plus on a new facility at Ashchurch. The 184,000 square feet centre of excellence for our Aircraft Controls Segment could be built on a 10-acre site at Ashchurch.
---
6. The high standards required by the aerospace sector might be intimidating to someone thinking of applying to Moog. Why is it also a fantastic sector to work in?
Apprentices who go through our programme will not only be equipped with the latest skills. There is huge scope in aviation and the development of technology is ever present.
Currently there is a massive focus on aviation to lower emissions. Major players like Rolls Royce and Airbus are looking at electric and hydrogen. We have to anticipate and plan for that.
There is a lot of new digital technology too. It is a really interesting and exciting time to be joining manufacturing and engineering. New horizons are being opened up all the time.
Engineering is about pushing the envelope and apprentices will be part of that. They are the future of our business.
---
For more information, visit moog.co.uk
---
By Andrew Merrell
---
Follow SoGlos on LinkedIn and sign-up to the weekly SoGlos business newsletter for the very latest Gloucestershire business news stories.
---