In the latest article in our Gloucestershire Apprenticeship Campaign, championing county businesses and training providers as we run up to National Apprenticeship Week 2022 (7 to 13 February 2022), we meet expert manufacturer of aviation parts Ontic – an engineering firm with a £70 million turnover.
Ontic keeps 'legacy aircraft' – civilian and military, of all shapes and sizes – in operation, producing the spares each plane needs as part of its portfolio of 6,500 products and 1,000,000 component parts.
And as Diane Paul, recruitment manager at the Bishop's Cleeve firm explains, this remains possible because the firm continues to also produce one other critical component – skilled apprentices.
---
Meet the sponsors

Renishaw is a globally successful engineering firm founded in 1973 by two former Rolls Royce engineering apprentices, and took on the first apprentices of its own in 1979. Today business turns over more than £500 million annually and works across a wide variety of sectors including aerospace, automotive and healthcare. Renishaw continues to show dedication to apprenticeships at all levels.
---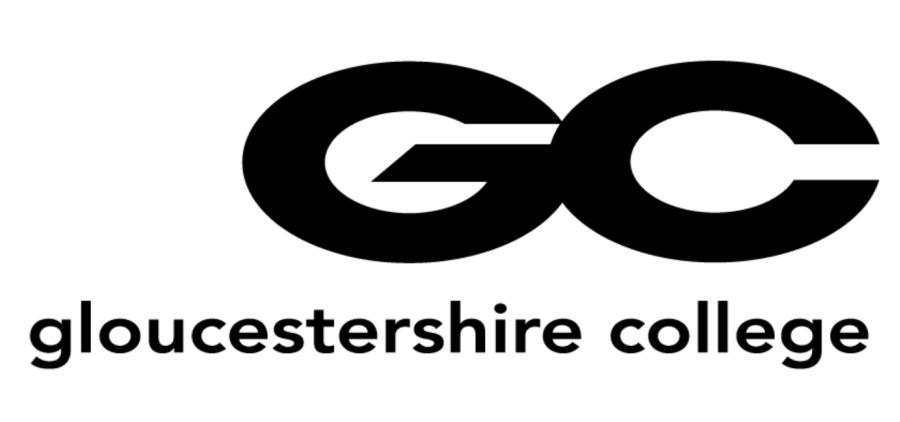 Gloucestershire College helps more than 700 apprentices in Gloucestershire annually qualify in sectors ranging from catering to computing each year, the college cultivates strong relationships with businesses of all sizes to understand what they need and to support students through to a successful career.
---

Gloucestershire Engineering Training was founded in 1977 by a partnership of county businesses, it provides apprenticeship training for the county's best and most innovative engineering firms and continues to support apprenticeships as a route to work and career development.
---

The University of Gloucestershire is an integral part of the county's economy, and has forged strong links with businesses through its courses, its Business School and its part in the Growth Hub network and by introducing new higher apprenticeship opportunities.
---
Those involved in aviation engineering will know how significant Ontic is, but for those who do not can you briefly explain why plane operators the world over seek out the Gloucestershire firm?
Our customers include Boeing, Airbus, then tier one suppliers. We work with military and civil aviation firms. If there is a plane flying, no matter how old, we can support that platform. We have made parts for Harrier Jets to Red Arrows' planes to B52s.
We are not changing aviation, we are 15 years behind that. But when advances are made and manufacturing goes on to the next big thing, those planes will still be flying and they will still need parts. That is where Ontic comes into its own.
---
How important are apprenticeships in ensuring the business can continue to produce such specialist parts for many years to come?
We have always had apprentices in the business. Our emerging talent is a hugely important part of our workforce and our business strategy.
We need to ensure we have new talent emerging all the time.
We will take on apprentices in 2022 and I am very confident that is a programme that will kick off this month (January).
---
Can you explain a little more about how Ontic uses apprenticeships to help staff develop?
It is vital that we continue to help our staff develop their careers and skills. When apprentices complete Level 2 we let them know we will support them through Level 3 too.
We work with Gloucestershire Engineering Training. And then we will support them on through HNC (Higher National Certificate – a Level 4 vocational qualification) and HND (a Level 5 qualification – equivalent to the second year of a bachelor's degree) and if possible help accelerate this learning, with the right support, to help them finish faster.
Some of our apprentices have gone on to further education and are still in the business now.
Our vice president of operations, Mark McDonald, started as an apprentice. He always says that it was his apprenticeship that did the most for his career.
---
Ontic puts a lot of effort into the recruitment journey for potential staff. Can you explain why?
A lot of people have heard of Ontic, but do not know what we do. But when they begin to learn about the company they realise there is so much to what we do.
In 2021, we wanted to be early to the market. We decided it was key to try to give every potential new starter a face-to-face experience and a chance to demonstrate their ability, despite covid restrictions.
We wanted to offer open days, site tours, the chance to talk to existing apprentices and to do a practical and full interview. We tried to give them as normal an experience as possible.
We want to make sure we get the right people, but to give them every chance to succeed and realise if they choose Ontic we will look after them.
---
Does that approach work?
What we find is that when people have been to Ontic, find out what we do and learn more about us, they really want to work for us. I think that says an awful lot about us.
---
How many apprentices does Ontic have now?
In 2021 we took on three apprentices, we already had two apprentices on board completing their Level two. So, we have five apprentices in all.
We also acquired Triumph Group at Staverton in October 2021, with 90 new staff joining the business as part of that, and three of those were apprentices. We have supported them and make sure they complete and qualify.
---
Is it just young staff starting out that you take on?
We have no limit on age and welcome all applicants and support everyone on their journey to ensure we have the very best talent working for Ontic.
---
For more information, visit ontic.com.
---
Follow SoGlos on LinkedIn and sign-up to the weekly SoGlos business newsletter for the very latest Gloucestershire business news stories.