In Agatha Christie there's always a mystery to be solved, isn't there? In her stories and plays, somebody is done away with and the task – which usually falls to a sleuth – is to work out whodunit. In Love From a Stranger many of the familiar elements of a Christie mystery are absent, which makes it all the most mystifying.
Lucy Bailey, the theatre director who has had many successes with the Royal Shakespeare Company and Shakespeare's Globe, had not heard of the play when she was first approached by the theatrical production company Fiery Angel about staging something by Agatha Christie.
Lucy: 'What attracted me was the dark undercurrents and how relevant it is, how we don't know people and what erotic addiction and compulsion blinds us in our lives. The successful liar is what's so fascinating to Christie. The story could happen any time. We are updating it to the late fifties, but it could be set now. People go with their lovers to isolated places to have a romance. It absolutely is current.'
While sundry radio and film versions followed, Love From a Stranger has rather fallen into obscurity. Then last year Lucy Bailey had a breakthrough. Her production of Witness for the Prosecution opened in the atmospheric setting of the London County Hall chamber. Hailed by critics, her site-specific staging is still luring rapt audiences to the south bank of the Thames.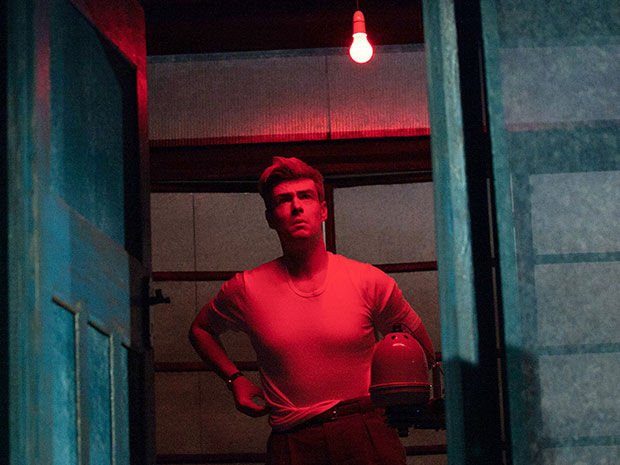 James: 'What Lucy has done with Witness has opened up the eyes of the theatre world. There is now an air of confidence that modern audiences will enjoy these brilliant productions. Five years ago all you heard about was Sherlock and we were saying, 'What do we have to do?' Agatha Christie is having a moment and the respect for her work is coming back in a way I don't think I've experienced. I've spent quite a lot of my lifetime apologising for her. But there is a reappraisal.'
That reappraisal has been driven by some starry television adaptations over the last few years: the BBC's adaptations of And Then There Were None and Witness for the Prosecution, and most recently Ordeal By Innocence. And then there was the stellar new film version of Murder on the Orient Express. They looked very different from all those Poirot dramas starring David Suchet.
James: 'The Poirot series was an extraordinary thing for 20, 25 years. But what the end of that and the Marple series allowed us to do was try something else.'
Love From a Stranger comes from the other end of the spectrum. To research it, and find her way around the labyrinth of psychopathy, Lucy Bailey immersed herself in the grizzliest literature and the most gruesome films and TV dramas.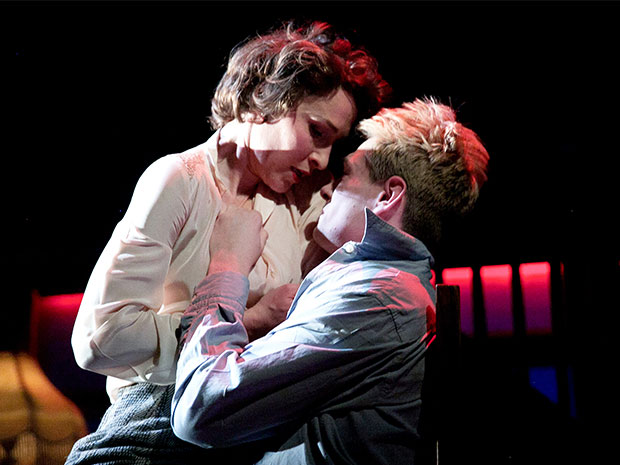 Lucy: 'The way Agatha Christie explores the mind of someone who has the capacity to deceive is truly exciting. She must have done so much reading about it. I don't know how she did it.'
James: 'She was incredibly interested in people. If she was in a restaurant she would be listening to every conversation around her. She has an incredibly unfair reputation for creating cardboard cut-out characters. She realised what makes people tick. She explored it to the extremes. In her view all of us could really be a murderer.
'What she's exploring is what tips people to that point. I refer to her as a genius because I think she was one. We've got recordings of her dictating the books. It's like an audiobook. She could speak these books fully formed from her head without pausing, without making mistakes.'
In other words, she was the Mozart of murder. But with this gripping drama she keeps audiences guessing. Lucy Bailey's prediction is that 'audiences go to the pub talking about it'. Love From a Stranger is not a whodunit, but a whodunwhat.
---
For more information see Love From A Stranger at Everyman Theatre, call (01242) 572573, or visit everymantheatre.org.uk directly.