Talking ageing, ailments and laughing in the face of it all, the cast of Quartet chats to SoGlos ahead of its national tour, which kicks off at the Everyman Theatre, running from Thursday 8 to Saturday 17 February 2018.
Having a lovely time with hilarious rehearsals and looking forward to a tour with plenty of tea and sightseeing, SoGlos finds out just how much fun is in store for the audience, and cast, of Quartet.
---
Wendi Peters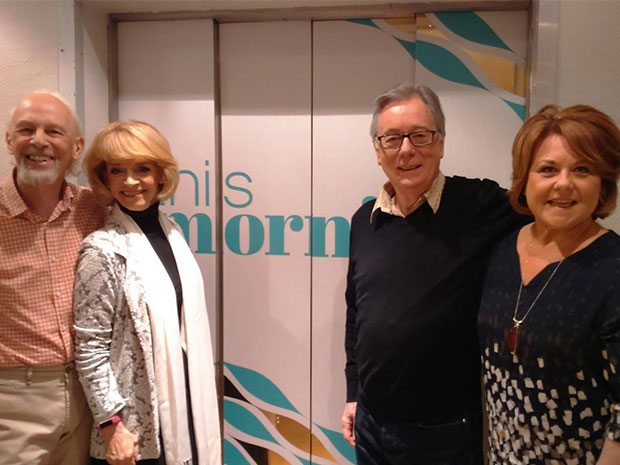 How are rehearsals going so far?
They've been great! We've had the funniest rehearsal period and laughed a lot which has been brilliant. We've all really bonded and are getting on brilliantly.
A lot of the laughs have been about getting old and remembering lines and things – which is obviously what the play's all about!
What are you most looking forward to about touring?
I think it's going to be a lovely tour; as well as opening in beautiful Cheltenham we go to really lovely venues. I think it's going to be a lovely, sedate tour with lots of cups of tea, lots of sightseeing… as well as doing the play in beautiful theatres.
The play is outright funny! There probably isn't a page of dialogue that goes by without a big laugh.
What can you tell us about Quartet?
It's about four ageing opera stars who end up living in the same retirement home. Three of them were already there and the fourth one, Jean, who was the star of her day turns up to live there – not very happy about it!
It's about them reminiscing, their journey into how they found themselves being in this place, and how they deal with it. And in a way, how we deal with growing older.
Have you see the stage or film version before?
I saw the film when it first came out and again when we started rehearsals; I was pleasantly surprised at how different they are. The film is beautiful and very gentle… the play is outright funny!
We're laughing at bits ourselves, and we had a select audience the other day and were thrilled at how much they were laughing out loud. There probably isn't a page of dialogue that goes by without a big laugh.
You must have fun on stage!
I am really enjoying it. For me it's a bit of a challenge because I'm playing someone slightly older than myself, but it's wonderful to put on a horrible skirt and wig and look awful.
My poor husband, if that's what he's looking forward to in 20 years' time! But it's great for me… I mean, what a joy! How lucky am I?
What ages does Quartet appeal to?
I would encourage anyone younger to come along – especially because we all know older people and are aware of what goes on! Come along… and bring your grandparents with you!
---
Jeff Rawle
Are you enjoying being in Cheltenham?
Yes, wonderful and a lovely theatre!
I hear you're having a lovely time during rehearsals?
Yes, we're all getting on really well. It is like being in an old people's home – there are a lot of lines in the play where people say 'I hope I can remember what to say' and then forget to say it… and us four are forgetting what to forget!
How would you describe the play?
It's a very touching comedy. It's about old age but it has a great spirit and I think that's what the play tries to confirm – even though you're old, you don't change inside.
If people think 'they've seen that', then don't, because you haven't!
It's very funny because the whole point is that they're ageing opera singers who were successful in their day so they're all highly individual and eccentric people, all together in various states of decay. In some ways, they're starting to return to their childhoods and their past has become very important to them.
I think people living with older parents, or who are getting old themselves, will recognise the traits – but they're dealt with great humour. It's very well written.
What do you like about Ronald Harwood's work?
I think it's that his sentences are beautifully crafted. The delight of it is that it's very robust as a piece of writing, and it's cleverly plotted – lots of interesting twists and turns that aren't in the film.
It's a different kettle of fish than the film… if people think 'they've seen that', then don't, because you haven't!
What's your favourite thing about the show?
What I really love is that the four of us eventually come together and start acting like kids and that's the part of the show that I really enjoy. They become uncontrollable and revert to childhood behaviour… and it's really funny.
---
Paul Nicholas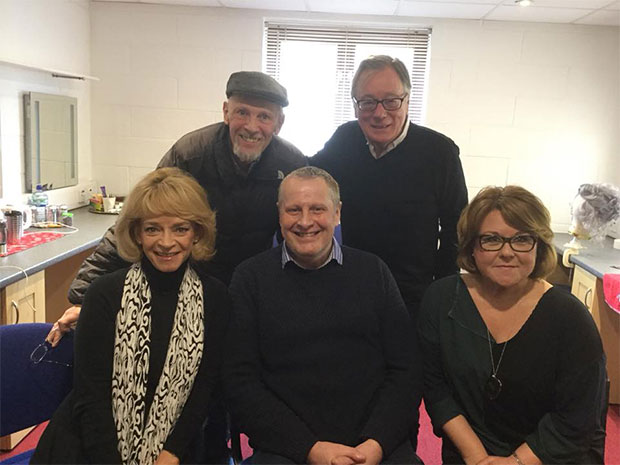 How are you enjoying the experience so far?
We're about to start technical rehearsals and it's been an enjoyable process so far – it's a very nice bunch of people!
It helps that we're playing old people, other than Wendi who's a child. If you're working with slightly more mature actors they've been there and done it all, so it's a bit more easy-going.
What first appealed to you about Quartet?
I was looking to do something for an older guy and I came across this play. I thought it was excellent and very well written. It's a very good comment on what it's like to be older, especially as an older performer – the difficulties, the fun, the various moods and things that become apparent when you get older.
There's one great line 'we don't actually change, I'm still the same person'. It's true, we do basically stay the same. I try to anyway!
Every so often you get a job that makes you think 'that's really good', and this is one of those occasions.
How does the play bring humour to the topic of getting old?
When people come to see it, particularly older people, will recognise things that happen. It sounds awful but it's actually quite funny. As long as you can keep your sense of humour above anything, you're ok. Being old can be very enjoyable and you can still have a lot of fun.
Does your character find ageing funny?
He was clearly a bit of a ladies' man when he was younger, or pretended he was! He keeps coming out with slightly inappropriate remarks, particularly in this day-and-age, but it's nonsense really.
What do you enjoy most about being in the show?
I think it's a very well-crafted play. When you're a performer you don't always love the script, but this is a great play about growing old and that's a rarity.
Every so often you get a job that makes you think 'that's really good', and this is one of those occasions. I'm sure that will translate to an audience!
Sue Holderness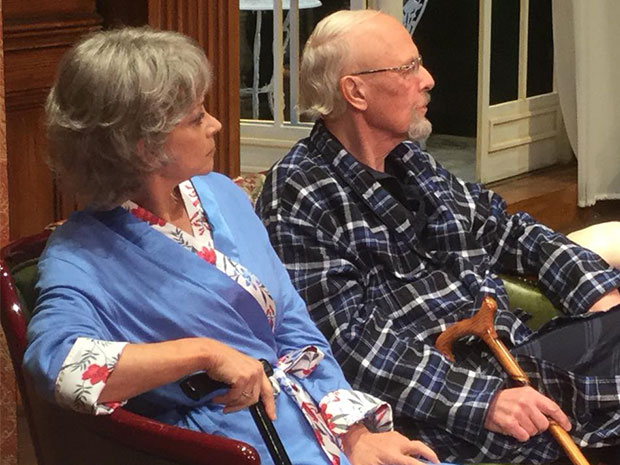 How's the play going so far?
We're having a very lovely time with this beautiful play! It's so sweet and touching and rehearsals have been joyful!
Now of course we're terrified because we're opening this week… we're like actors always are at this stage. But we're looking forward to putting it in front of an audience because I think it's terribly funny.
It sounds like you're having fun with the cast…
Oh yes! It's lovely for Wendi and me because we knew each other, and I'd met Paul often, but hadn't met Jeff. And suddenly we're bonding. It's been greatly helped by Ronald Harwood of course, because he's written us this beautiful play.
Wendi is the baby of party, but the rest of us are knocking on a bit, and rehearsals have been hysterical!
These characters are all forgetful, and half the time you don't know if it's the character or the actor, because we all keep forgetting things. It's been a very jolly journey.
In Quartet I'm playing a monster again! She's absolutely dreadful, my character, and I love her!
How would you describe your character of Jean?
Well, I've just got out of playing the wicked queen in pantomime and now I'm playing a monster again! She's absolutely dreadful, my character, and I love her!
Jean has no humility at all, she bosses people about… it's good fun! She's a real proper diva and she believes that she's streets above everybody else, her voice was better – everyone else was alright, but she was the big star.
Of course, underneath there's this vulnerable old lady who's scared of getting lonely, being alone, she's waiting for a hip replacement. But she still maintains this grandeur of her heyday. I hope that people will have some sympathy for her – even if that's hard because she's genuinely the most selfish person you can possibly imagine.
But she's fun as well, I think… I love playing the monster. I'm thinking of becoming a diva once this play's over… I think it's nice!
The play brings humour to the topic of ageing?
People always say 'you have to be strong to be old' and 'brave' to face old age, and the thing about these four is that they're grabbing the moments they have left and making the most of every minute they've got. I think it is an upbeat message.
Ageing can be funny. And that's why it's a play for young people too – because they're living with old people! I think they'll find it even more entertaining than the older members of the audience, to see this doddery four on the stage.
How do you think you can find humour in growing old?
I read an article that Ronald Harwood wrote and he was asked that question. And he wrote, as Churchill said, 'keep b**gering on'.
And I think 'keep b**gering on' is the clue for all of us!
---
For more information see Quartet, call (01242) 572573, or visit everymantheatre.org.uk directly.