Selling your home is a huge undertaking, whether you're putting your first property on the market or your fifth – and choosing the right estate agent affects not only how quickly it sells, but how much it sells it for.
From checking out what's offered as standard to scrutinising reviews from previous customers, SoGlos spoke to Naylor Powell about how to choose the right estate agent to sell your Gloucestershire property.
About the expert – Alistair Webb, sales manager at Naylor Powell's Stonehouse branch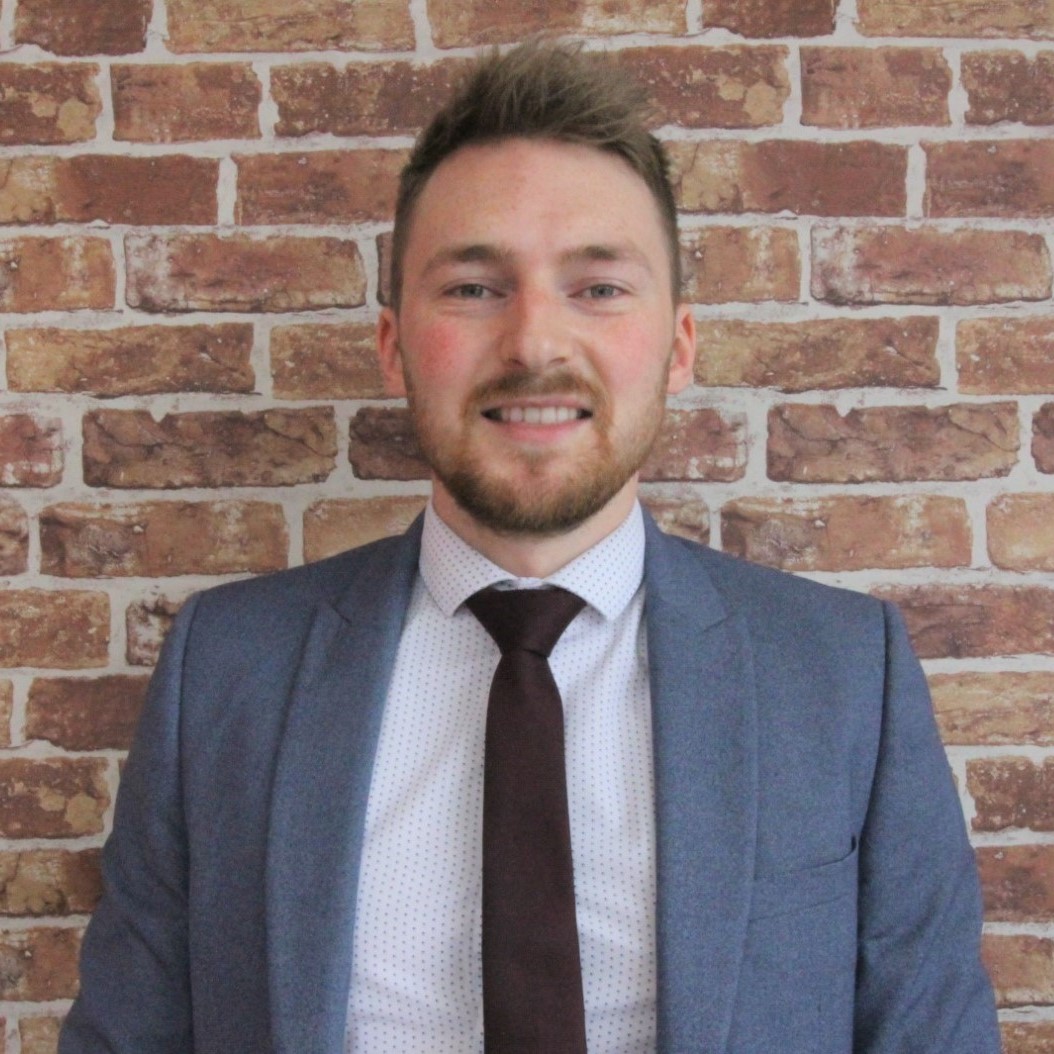 Celebrating its 40th anniversary in 2022, independent Gloucestershire estate agent, Naylor Powell, has been trusted by the county's homeowners since 1982.
With branches in Cam, Cheltenham, Gloucester Docks, Hempsted, Newent and Stonehouse, its expertly trained teams have excellent local knowledge – with generations of families in the county returning to them again and again.
What's the first step homeowners should take when they decide it's time to sell their house?
The first step should be to contact a couple of local estate agents to come out and give you an indication on what sort of price you could expect to achieve for selling your property. Once you have this information, it would be advisable to then have a conversation with a mortgage advisor to ascertain what your budget will be for your next purchase.
If they don't already have an estate agent in mind, where's a good place to look for one?
Speaking to friends and family that have sold recently is always a good place to start. If anyone you know has had a particularly good, or bad, experience with a certain agent you know whether to approach them, or steer clear of them.
The internet is also very helpful when choosing an estate agent. You can easily access Google and Feefo reviews of agents to get some first-hand experiences. You can also browse the online property portals to see which agents are doing well locally – and which agents are marketing their properties in the way that you would want your property to be marketed.
Having a walk around your local high street and visiting your local estate agent to talk in person would give you an idea of how different agents operate, so you can work out which approach you prefer.
What are the main differences between estate agents with high street branches and online-only estate agents?
An estate agent with a high street branch offers a much more personalised service to that of an online agent. Moving home can be a stressful experience for people and often having a team of people who they can visit to discuss any queries or concerns with is a hugely reassuring factor.
Your high street estate agent will offer their local knowledge and insight to both buyers and sellers. This can help buyers with their search if they need to be in certain catchment areas of schools, for example. It can also help sellers make sure they are marketing their property at the optimum price. This local knowledge might not be replicated by an online agent who is perhaps based out of area.
An online agent is largely reliant on the internet to sell properties, waiting for prospective buyers to approach them. A high street agent, on the other hand, will have a database of buyers looking for a property locally that they can contact.
They also provide a high street office window; another great tool for marketing a property.
A lot of online agents will charge an up-front fee, regardless of whether the property sells. In contrast, the majority of high street agents will operate on a 'no sale, no fee' basis, providing a much greater incentive for them to sell a property and achieve the best price for the owner.
How important is it for an estate agent to have a local presence? For example, is it better to choose a local estate agent over a national brand?
Marketing with a local estate agent can make a huge difference. A local agent will have a much better understanding of the current market conditions in their village, town or city than perhaps a national brand or an online agent who might be based out of area.
This can really help to ensure that a property is priced correctly when it comes to the market, which is essential. Over inflating a price could reduce the amount of early interest and subsequently reducing the price limits the chances of securing the asking price. On the flip side, you don't want to put a property on the market for too low of a price as you will not maximise what you achieve for the sale.
As mentioned above, a local high street agent will be able to offer a database of buyers looking for a property in their locality, something that perhaps a more national agent might not be able to offer.
How can homeowners tell if an estate agent is reputable?
Reviews are essential when choosing an estate agent. People rarely go out for dinner to a restaurant without looking at reviews first, so why would you do any different when you are selling potentially your biggest asset? Google and Feefo are two good places to start when looking for reviews. At Naylor Powell, we are extremely proud of our Platinum Service Feefo award which demonstrates our commitment to exceptional service.
Recommendations are also a great way to work out if an estate agent is reputable. If a close friend or family member has had a particularly good experience with an estate agent, the chances are you would be more inclined to use the same company.
What services should homeowners expect their estate agent to offer as standard? Is there anything Naylor Powell offers that other estate agents in the area don't?
There are many services that an estate agent should offer as standard. Initially, professional quality photographs and a floorplan should be provided. Your agent should then create a draft set of particulars for you, as the seller, to approve.
Once approved, the agent should then advertise your property both on the internet and in their office window. They should then carry out viewings and provide feedback. There should be a constant flow of communication and the estate agent should offer up any advice that could benefit the sellers or the sale of the property.
At Naylor Powell, we will carry out a 3D video tour for all our properties, too – something that not many other local agents will provide. The 3D tours are great because they give interested parties a good understanding of the property before they even step through the door, resulting in better quality viewings.
We offer 'Premium Listings' and 'Featured Properties' to our properties on Rightmove, making them stand out from the competition. We also have an online PropertyFile that all of our sellers are granted access to, allowing them the freedom to monitor the progress of their sale at their convenience, along with our weekly telephone updates.
On average, how long does it take to sell a house in Gloucestershire in the current market?
We have noticed a lot of cases recently where properties are selling within the first week, but I would say the average time to sell a property in Gloucestershire would be two to three weeks. This obviously depends on a number of factors, for example if the property is priced correctly or how the estate agent is marketing the property.
How can homeowners work with their estate agent to help their home sell more quickly?
Listening to your estate agent's initial advice regarding the price can help to sell a property more quickly. Often it can be tempting to add a little bit on top of the estate agent's valuation, which is absolutely fine, but it can potentially slow the sale down.
First impressions of a property go along way so try to increase the 'kerb appeal' of your home. Things as small as mowing the front lawn, putting the bins away, opening the curtains can all help make a better first impression for viewers.
Decluttering inside will again create a much more positive impression for any prospective buyers. The house does not need to be immaculate, but it is highly advisable to do things like the washing up, make the beds and a quick hoover before a viewing.
It would also be advisable to try and stay out the way as much as possible on viewings. This is not always possible, with more and more people working from home, but a viewer will feel a lot more relaxed viewing a property if the owner is not there shadowing them. This allows them to talk openly about any changes they might make to the property, without running the risk of offending anyone.
What can homeowners do if they decide they aren't happy with the service their estate agent is providing?
Initially, I would raise any concerns with your estate agent, giving them the chance to improve their level of service. If things do not pick up, then you are well within your rights to terminate your contract with the agent and market with another agent.
The main thing to be careful of here is that you read the contract carefully, thus ensuring that you give your current agent the correct notice period before marketing with another agent. This way you will eradicate the risk of potentially paying two sets of estate agency fees.