As we move towards the end of 2021, organisations county-wide continue to reveal new appointments, and we round up some of the key ones across Gloucestershire in November 2021.
Family construction firm EG Carter has revealed significant changes at the top, Caroline Norbury MBE has joined youth charity The Music Works, UK-wide accountants Azets has unveiled a host of promotions at its Gloucester and Cheltenham branches, and there's a new FD at Speller Metcalfe.
And that's just to name a few…
---
About the sponsor – Hooray Recruitment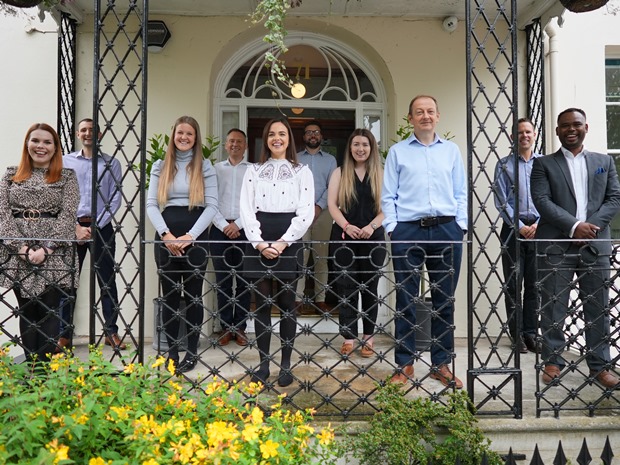 Cheltenham-based independent recruitment agency, Hooray, has an ethical approach to recruitment – covering the whole of Gloucestershire. Championing diversity and fairness, Hooray aims to bring the right talent to the right job, to create a positive impact for everyone involved and boost the local economy.
Hooray specialises in recruiting office professionals in engineering, FMCG, health and social care, education, manufacturing, professional services and technology and has just launched a division dedicated to sourcing staff for senior roles. It also supports social enterprises and charities.
For more information, visit hoorayworks.co.uk.

---
Joshua and Sam Carter to step into managing director roles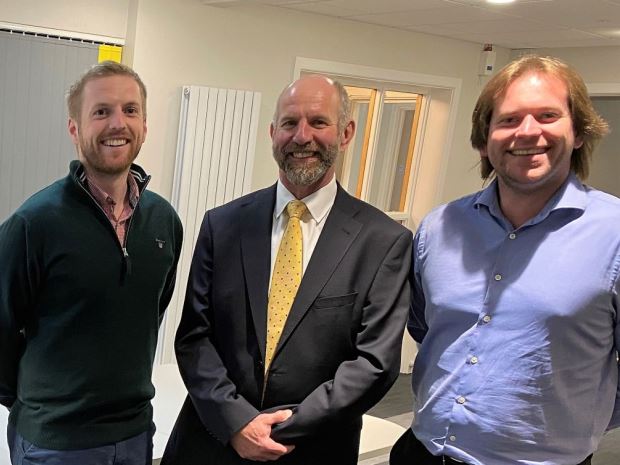 EG Carter & Co Ltd has revealed that from Saturday 1 January 2022 Joshua (pictured right) and Sam Carter (pictured left) will become managing directors of the Gloucestershire family construction firm.
Current MD, Michael Carter (pictured centre), will become chairman.
Sam will lead on business development, strategy and construction and Joshua on all other aspects, including employee engagement and HR, head office functions, health and safety and corporate governance.
---
Rishi Ladwa becomes a partner at Willans LLP
One of Gloucestershire's most high-profile legal practices, Willans LLP, has announced further expansion with a new senior appointment.
Rishi Ladwa has become a partner in the firm's corporate and commercial team at growing Cheltenham law firm.
He joins with more than a decade of experience from a UK top 100 law firm where he has advised businesses in a variety of sectors, including leisure and hospitality, retail, professional services and healthcare, on a wide range of corporate and commercial issues.
Ladwa works with private companies, management teams, directors and shareholders and has a particular interest in helping owner-managed and family businesses.
His appointment takes the firm's partner count to 16 and its headcount to an estimated 100 staff.
---
Caroline Norbury joins Gloucestershire charity The Music Works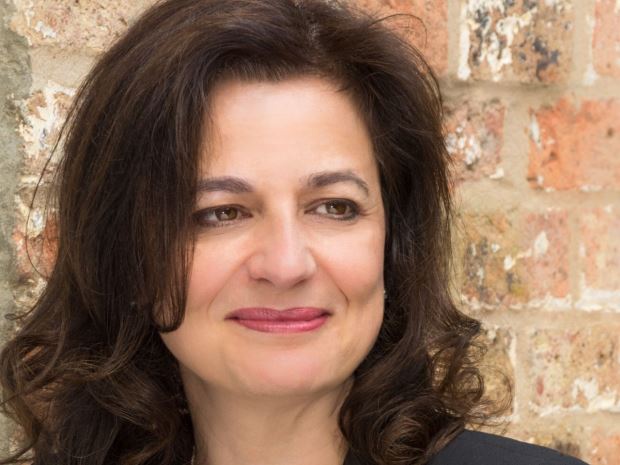 Caroline Norbury MBE has joined Gloucestershire charity The Music Works as its new chair of trustees.
Norbury attended The Music Works' recent launch event at The Hub in Gloucester where she received the prestigious Queen's Award for Enterprise through Social Mobility on behalf of the charity.
Deborah Potts, chief executive of The Music Works, said: 'Caroline is joining us at a really exciting time in our development as we launch our new inclusive music hub in Gloucester.'
Norbury established Creative England, the not-for-profit agency which supports England's creative industries, in 2011 alongside founding chairman John Newbigin.
---
Judith Lewis becomes the new finance director at Speller Metcalfe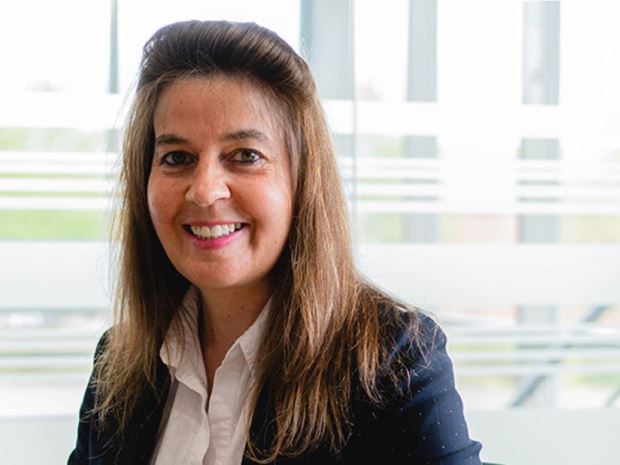 Construction firm Speller Metcalfe has appointed Judith Lewis as its new finance director to work alongside former FD Mike Clarke as he moves into a part-time role as group financial controller.
Lewis is described as a highly experienced finance director and qualified accountant with more than 20 years' experience in the construction industry.
Andy Metcalfe, joint managing director of Speller Metcalfe, which has offices on Gloucester Business Park, described her appointments as 'a fantastic addition to the business'.
'Her wealth of experience and strong track record within the construction industry will be instrumental to strengthening our financial resilience and our strategic plans to consolidate our strong trading position.'
---
Andy Peter joins senior management team at Cirencester Friendly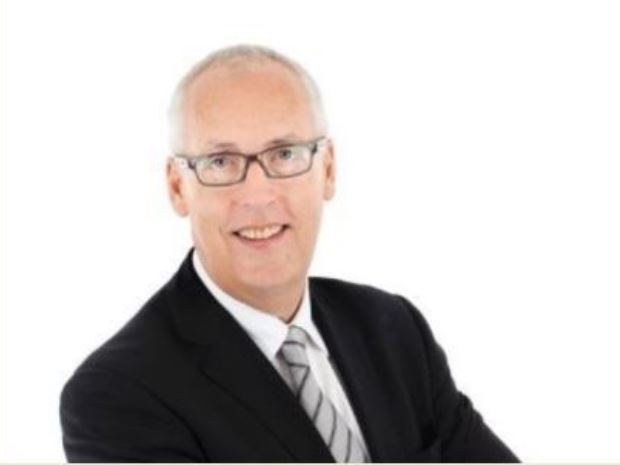 Cotswold-based mutual Cirencester Friendly has announced Andy Peters has joined its senior management team
Peters becomes the new interim director of distribution and sales at the business, which has been steadily growing its membership, from 13,000 to 43,000, since current chief executive Paul Hudson joined in 1997.
Hudson announced in September 2021 his plans to step down in April 2023. Peters appointment is said to be part of the firm's ongoing moves to strengthen its senior team as it gears up for ambitious growth plans.
---
Steve Brigden to head-up a new UK office for Cylera
New York headquartered Cylera has announced Steve Brigden will head up its new UK offices, with the business also being revealed as a new member of the Hub8 cyber community in Cheltenham.
Cylera, a specialist in IoT, medical device (IoMT), enterprise OT cybersecurity and threat intelligence, said Mr Brigden would head up its growing UK business, which is now based at the Hub8 Brewery Quarter workspace.
Brigden said: 'Cheltenham is the perfect location to embed Cylera, within the UK's cyber security ecosystem, and provides the platform for us to better meet our customer's needs and growth goals within the region.'
Customers already include NHS Trust hospitals, clinics, and other healthcare organisations.
---
Ben Adams boosts BPE's corporate team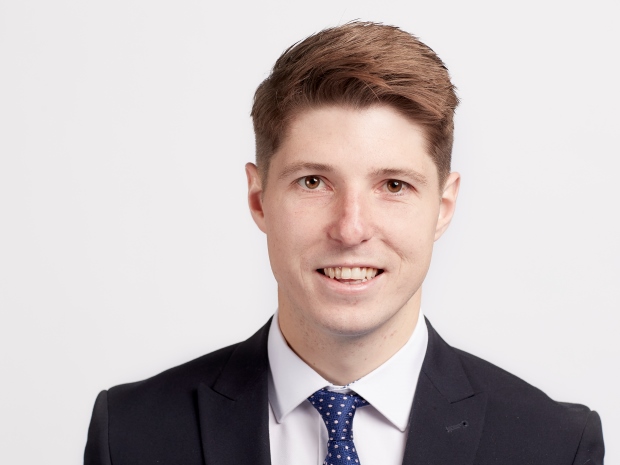 Ben Adams has joined the corporate team at Cheltenham-based law firm, BPE Solicitors.
Adams has experience advising clients on all areas of corporate law, including mergers and acquisitions, corporate finance and joint ventures.
He will support the team in advising long-standing clients on their organic and inorganic growth strategies.
Head of corporate, Louise Grzasko, said Adams was 'a valuable addition' to a team already recognised for its strength and depth in the independent Legal 500 and Chambers & Partners guides.
---
Martyn Freeman is named as a new director for Azets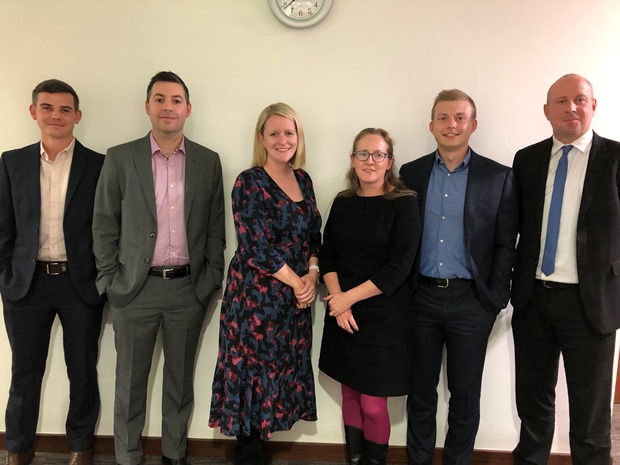 Azets, which describes itself as the UK's largest regional accountancy firm and business advisor to SMEs, has announced several promotions across its Cheltenham and Gloucester offices, as well as a new appointment.
Martyn Freeman takes up the role of funding and strategic partnership director at Azets Cheltenham, joining from NatWest, Katherine Parkin becomes associate director in the Cheltenham branch and Pete Reed, has been promoted to associate director within the Gloucester office.
Jess Ellis has been promoted to associate director at the Cheltenham office, Gareth Edwards, to senior manager and Tom Cheetham also to senior manager.
Claire Clift, partner at Azets – which has revenues of £300 million UK-wide – said: 'It's an exciting time for us, as we continue to grow our teams to match the demand of our services.'
---
Ann James is Gloucestershire's new director of safeguarding and care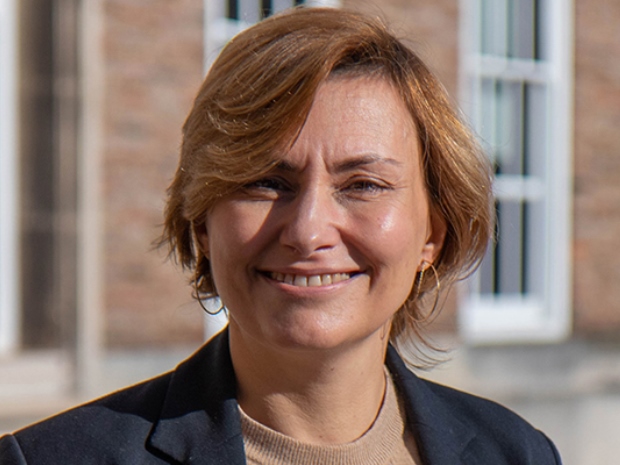 Ann James has been appointed Gloucestershire's new director of safeguarding and care for children's services.
She is currently director for children, families and safer communities and acting director of children's services at Bristol City Council where she has oversight of all aspects of children's services including social care.
James will take up her new position in the New Year.
---
By Andrew Merrell
---
Follow SoGlos on LinkedIn and sign-up to the weekly SoGlos business newsletter for the very latest Gloucestershire business news stories.