Such fun!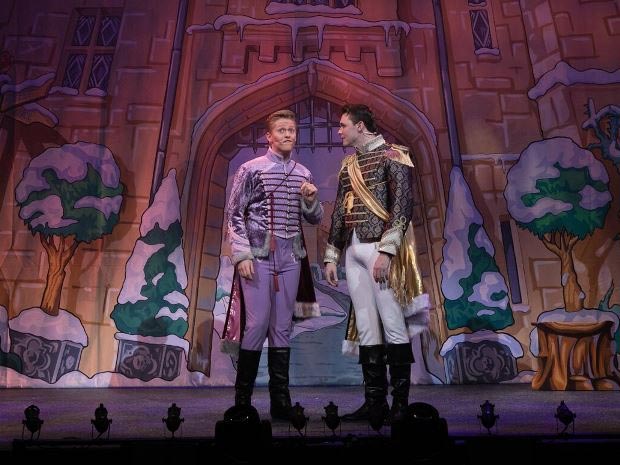 Opening with the distinguishable plummy voice of Miranda Hart as the show's narrator, the well-loved fairy tale Cinderella has been given a magical Gloucestershire adaptation for the Everyman Theatre's stage, for the annual pantomime running from November 2019 to January 2020.
While the timeless storyline has remained largely unchanged, this year writer Samuel Holmes' cheeky script has been peppered with plenty of local locations from Pittville Park to Sudeley Castle and more cheese than you find rolling down Cooper's Hill.
---
One man show? Oh no it isn't…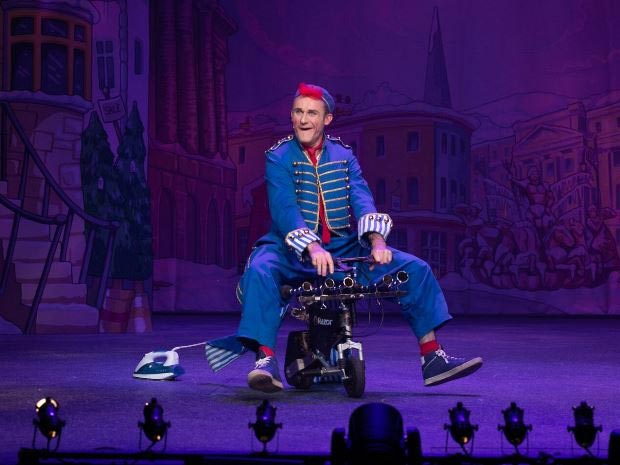 Cinderella is by no means the one-man show you might expect, with the whole cast performing together beautifully, particularly Courtney-Brogan Smalley, who made a brilliant debut in the downtrodden, but delightfully kind title role. Warm, likeable and a strong vocalist – we were particularly impressed that she and Prince Charming (Sam Murphy) managed to keep a straight face during a heartfelt duet, while Tweedy created havoc with cleaning appliances!
Kane Verrall brought an infectious high energy to the role of Dandini, which he really made his own; sparklingly Essex fairy godmother (Annalise-Liard Bailey) dazzled with her magical mishaps; while the Ugly Sisters Cortina (Kevin Brewis) and Florence (Steven Roberts) made for a perfectly dislikeable and fun double act.
The troupe of professional West End performers also gave the production a high-end feel, with expertly-choregraphed dance routines and show-stopping musical numbers, alongside the talented young, local dancers.
But, it's fair to say that it is, of course, the incredible Tweedy who steals the show – and could, frankly, thoroughly entertain the 675-capacity theatre with little more than a penny whistle, tiny bike and bucket of gloop for two hours.
Surely taking the title of hardest working man in the business, there seemed barely a minute that Tweedy, who played Buttons, was off the stage. And the crowd heartily approved of all his silly slapstick and trademark clowning about – look out for the messy ice cream scene!
---
The best yet, oh yes it was…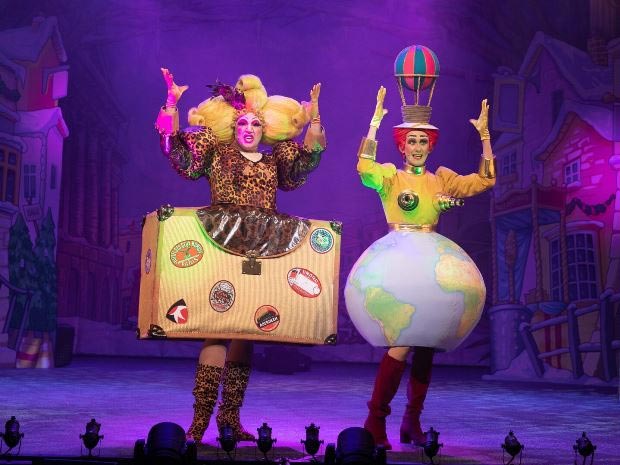 We described the Everyman Theatre's 2018 pantomime, Aladdin, as 'a slick, epic and no-expense-spared musical production fit for the West End' and Cinderella has somehow managed to top it.
The overflowing abundance of one-liners and naughty innuendos got the Cheltenham theatre's crowds roaring with laughter, particularly the grown-ups. With the shorter running time working well for families with small children – who were delighted with all the slapstick, sing-alongs and silly antics – not to mention a high-flying surprise.
The costumes were notably stunning – particularly the Ugly Sisters' sartorially extravagant creations. With song choices from the Jonas Brothers, Ed Sheeran, Jess Glynne and Bruno Mars giving the show a modern feel.
Polished, professional, extremely camp and laugh out loud funny, we had an absolute ball.
---
SoGlos loves
Cinderella has broken all the Everyman Theatre's box office records – selling more than 48,000 tickets and almost completely selling out – with just a limited few tickets remaining during the final week in January 2020.
On sale now, you can also snap-up the best tickets for next year's pantomime, Jack and the Beanstalk. So, practice those fe, fi, fo, fums and get booking…
---
For more information, see Cinderella pantomime at Everyman Theatre or visit everymantheatre.org.uk.
---
By Michelle Fyrne