Following an extensive refurbishment, Cineworld Cheltenham re-opened with a range of improvements, new experiences and new styling on Friday 6 September 2019.
The cinema venue partially closed in January 2019 to accomplish the large scale works, which included raising ceilings in the existing auditoria, redeveloping the former Screening Rooms, and extending into the unit which used to be home to Après – creating Cheltenham's latest Starbucks, and new entrance to the ViP area.
SoGlos was invited on an exclusive tour with Cineworld Cheltenham's general manager, Richard Barnes, to find out more about Cheltenham's newest leisure destination.
---
4DX at Cineworld Cheltenham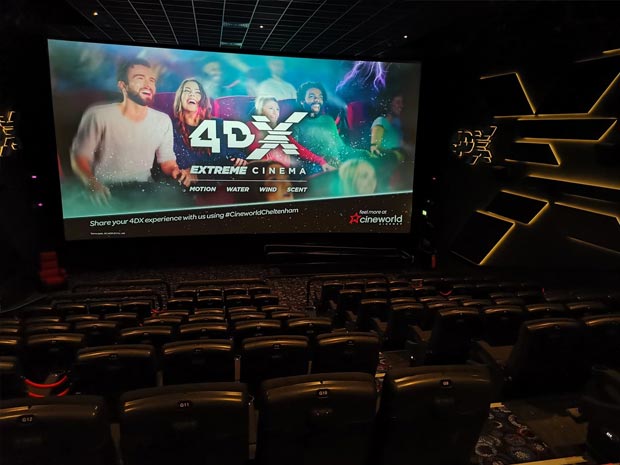 Providing an immersive, multi-sensory experience, 4DX screens include high-tech motion seats which are synchronised with the action on the screen.
Richard explained: 'When you're sat down, we've got wind turbines that sit in the ceiling, there's strobe lights, we can pump the smell that's relevant to the film in front of you, there's water so we can produce a rain storm, snow, and also bubbles. So, watching those big action blockbuster films are the perfect way to experience 4DX.'
---
ViP at Cineworld Cheltenham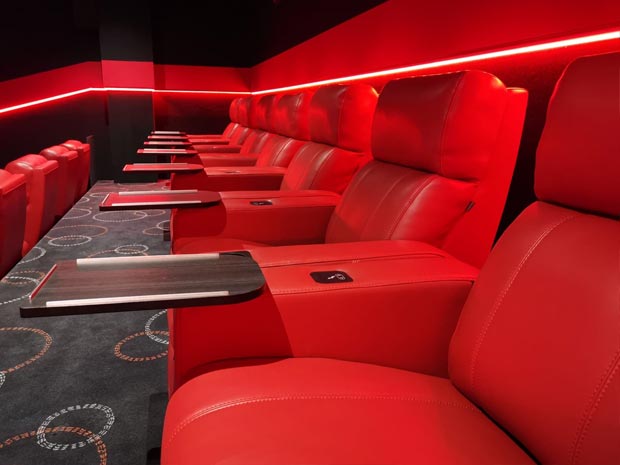 Offering an experience where your whole night can take place within one venue, ViP provides guests with the chance to eat at a buffet, grab unlimited drinks and snacks to take into the movie, and watch the film in a smaller and more intimate screening room with electric reclining leather chairs.
The three ViP cinema screens at Cineworld Cheltenham are similar to The Screening Rooms, which people may remember from before the expansion, with screens featuring between 29 and 42 seats. But with ViP, there's also a separate entrance, dining and buffet area, and bar for enjoying food and drink before the film.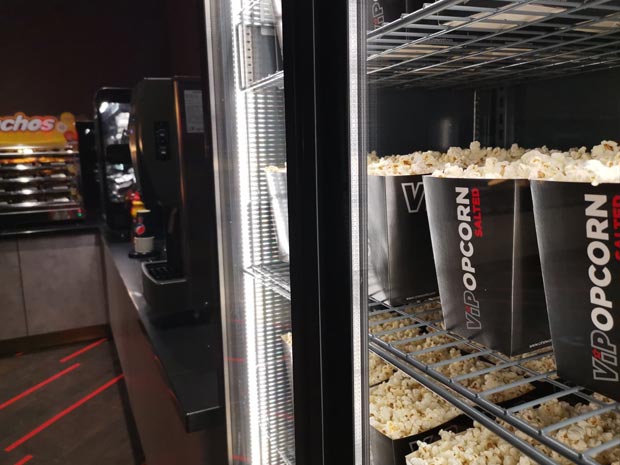 Explaining how the ViP experience works, Richard told SoGlos it was a great way to celebrate a special occasion: 'The Screening Rooms were great for us, but ViP offers so much more because everything is included for one price. Cheltenham is actually the fourth place in the UK to get a ViP, so it's really exciting.
And, as one of the first people outside of Cineworld to try the ViP seats, we can confirm that they are incredibly comfortable!
---
IMAX at Cineworld Cheltenham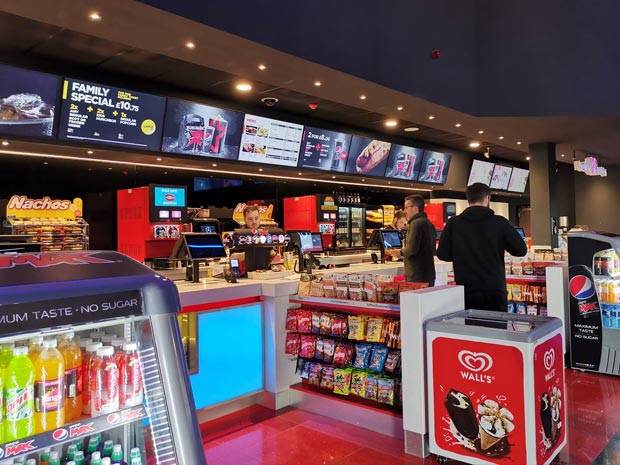 With an aim to improve the viewing experience for all of its customers, the IMAX screen now includes stadium style seating, the ceiling has been raised, the screen has been brought further forward to provide a floor-to-ceiling and side-to-side screen experience.
Richard explained how the changes to the screen have also helped improve the viewing experience: 'Some of our screens were sloped and we didn't have any steps in them. They've all been changed to stadium-style seating now, which means you get a great view wherever you sit.
---
Existing screens at Cineworld Cheltenham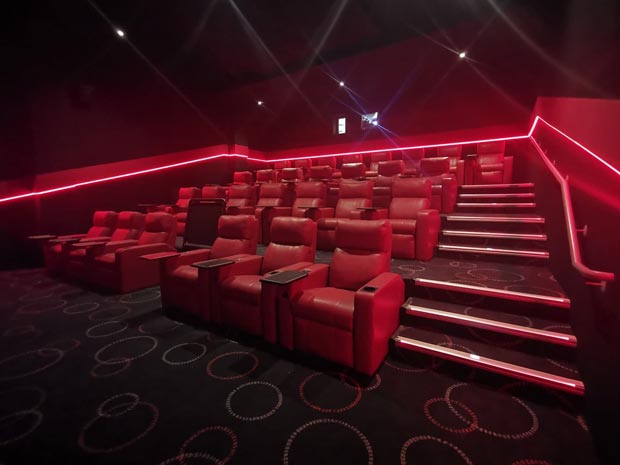 Even Cineworld Cheltenham's existing screens have enjoyed an upgrade as part of the refurbishment. Every screen has had its back row made higher by about two meters, meaning each auditorium has had a new ceiling fitted, as well as improved sound systems.
Each of the screens have been made taller and wider too, providing a more immersive experience for viewers watching standard 2D or 3D films; and there are also now viewing boxes at the back of each screen with access for people with disabilities. This is a big change from the disabled seating previously, which was only available at the front of the auditorium.
The seats have been upgraded to bright red leather recliners, which are slightly more spacious than before.
---
For more information about Cineworld Cheltenham call 03303 334444.