In a nutshell
Iwan Lewis' directorial debut at The Barn Theatre is nothing short of brilliant; transporting audiences from the Cotswolds into the streets of London, One Minute offers a story that's heart-breaking, intensely dramatic, and utterly gripping.
---
The review
The Big Smoke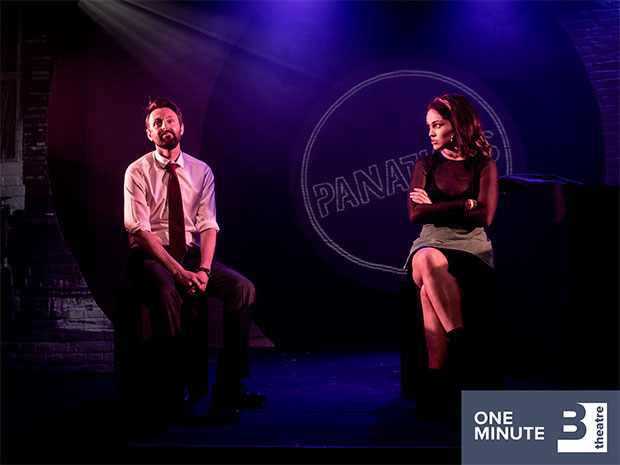 A dark and dramatic backdrop greeted audiences making their way into The Barn Theatre; red spotlights focusing on the figure of a young girl suitably set the scene for what promised to be a compelling and tragic play, One Minute.
A story of grief and mystery, One Minute follows the aftermath of a young girl's disappearance in London; when Daisy Schults vanishes into thin air, five characters' lives are thrown into disarray, with audiences witnessing their individual struggles.
It's evidently not a play for the faint hearted, due to the tragic theme, frequent profanities and complex characters whose troubles are portrayed throughout, complete with chain smoking, excessive drinking and ultimately, breakdowns.
But for those who enjoy a gritty drama, One Minute ticks all the boxes; all five actors are incredible and exude powerful emotions, from the foul-mouthed DC Robert Evans (Jack Bence) to Daisy's devastated mother, Dr Anne Schults (Rebecca Crankshaw).
---
Flashing lights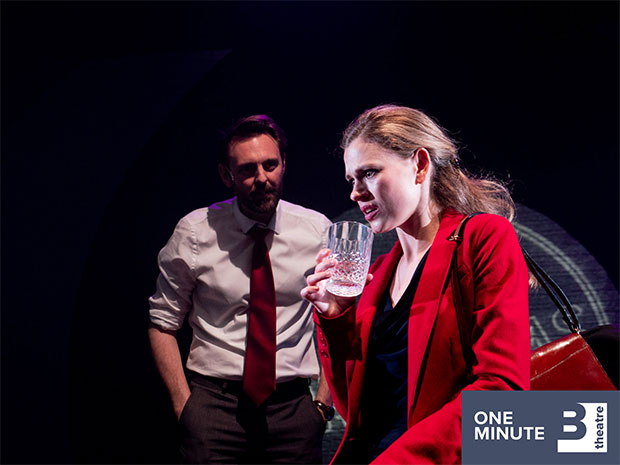 As well as the captivating plot, it was the astounding production that made One Minute such an immersive theatrical experience. Iwan Lewis' use of projection was genius; acting as a backdrop for the on-stage action, it worked to evoke the atmosphere of London.
Showing city streets, newspaper cuttings, and videos of the characters, the extraordinary projection was complemented by sounds and lighting, resulting in an effect that was wholly immersive. It's certainly unlike anything I've ever seen in theatre before.
From the flashing lights of police cars to blinding lights of a nightclub, the play moved through space and time; sounds of music, birdsong and sirens, and smells of cigarette smoke were all brilliantly used to convey themes of love, loss and hope.
---
Final curtain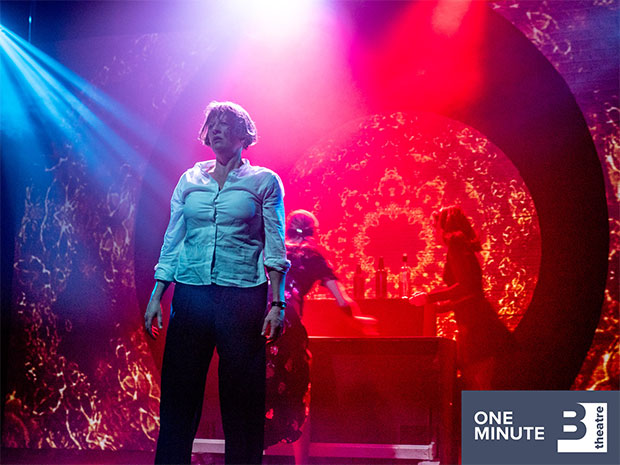 With a dramatic opening and poignant ending, One Minute's exceptional cast certainly kept the audience riveted from start to finish; the mystery of Daisy's disappearance seemed to be reflected in the intrigue each character brought to the story.
In particular, Marie Louise Burdett (played by Sophie May Wake) was a delight to watch; playing a lady who saw Daisy shortly before she vanished, the complex Marie switched from manic, to upset, to reflective on a painful past.
Watching the five characters' intertwined lives unfold worked perfectly, thanks to great direction; swiftly moving props, choreographed movements and dramatic projection all creating a seamless transition on stage.
Enhanced by the intimate space that drew the audience even closer into the action, the professional performance was expertly executed. If you're looking for a dark drama, look no further than One Minute.
---
SoGlos loves
The directorial debut from the theatre's artistic director, Iwan Lewis, it was the use of projection, sound and lighting that made One Minute such a unique play. It might be a small Cotswold venue, but The Barn Theatre's technology is surely up there with the very best that the country has to offer.
---
Top tip
An in-house production from The Barn Theatre, SoGlos predicts big things for the Cotswold theatre's productions. With Iwan Lewis' goal to get a play onto the West End, we recommend snapping up a seat in Cirencester to enjoy the experience right here in the county.
---
What next?
For more information, see One Minute at The Barn Theatre, call (01285) 648255, or visit barntheatre.org.uk directly.
---
By Kathryn Purvis