In a nutshell
Offering laugh-out-loud entertainment with a good dose of bawdy banter, silliness, and singalong songs, Spamalot is the ultimate uplifting show; whether you're a Monty Python fan or just love having a laugh, expect to leave with a smile on your face and songs stuck in your head.
---
The review
A lovely bunch of coconuts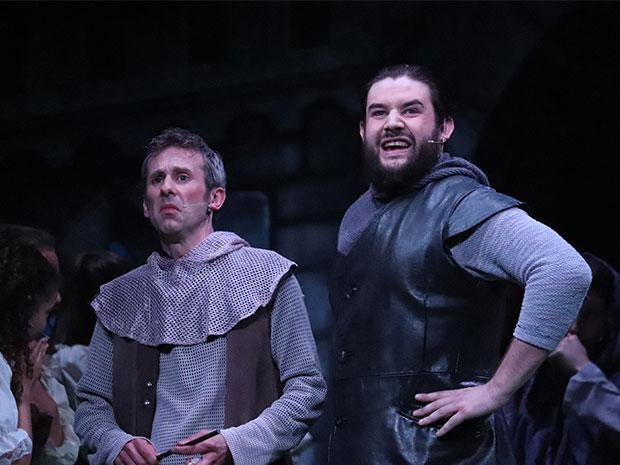 Known for presenting sensational shows, Cheltenham Operative and Dramatic Society's latest musical, Spamalot is arguably its funniest to date; 'lovingly ripped off' from Monty Python and the Holy Grail, the very name sings of silly gags and heaps of humour.
Following King Arthur's quest to gather his knights and find the Holy Grail, there was comedy from the very opening music notes to the final curtain. From brash banter and physical comedy to killer rabbits and those famous coconuts, Spamalot is bizarre and brilliant.
Thanks to an exceptional cast and orchestra, the show offered more than just laughs; spot-on comic timing, wonderful singing and dazzling choreography combined to deliver a thoroughly entertaining and seriously impressive production.
---
Find your grail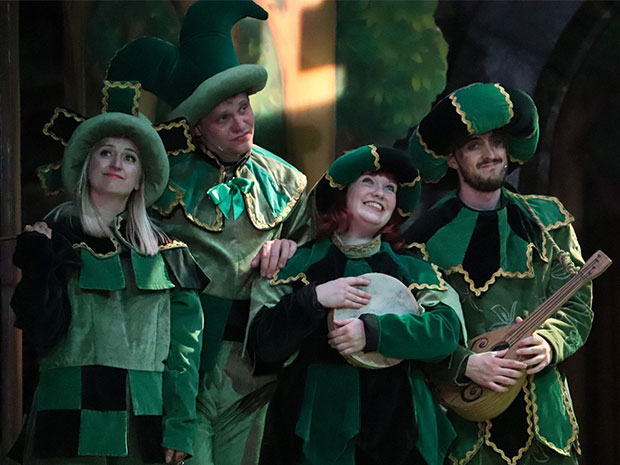 An adventure to find the Holy Grail wouldn't have been half as hilarious without CODS' talented cast; King Arthur (Nick Tobias) may not have been respected onstage, but the audience were certainly wowed by his powerful vocals and infectious comedy.
A highlight was the Lady of the Lake (Pippa Monstad), whose diva behaviour, dramatic displays of grandeur and tongue-in-cheek songs were excellent – not only demonstrating her comedic talent but her outstanding voice.
The entire character-swapping, all-singing, all-dancing cast exuded energy that was a delight to watch. Whether they were can-can dancing, sword fighting, or enjoying a little showbiz glamour, the level of fun remained at a high.
---
Always look on the bright side of life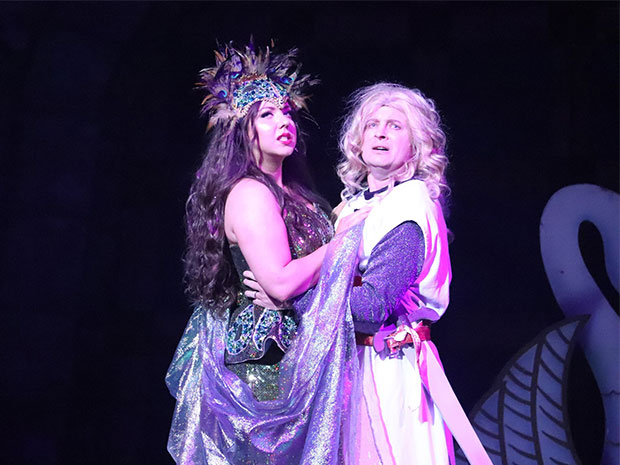 Even a killer rabbit and loss of limbs couldn't dampen the atmosphere at the Everyman Theatre; the opening notes of 'Always Look on the Bright Side of Life' had the audience singing and swaying along, while the reprise generated an even louder response.
With the characters voicing the need for a happy ending complete with a kiss and wedding, the good vibes reached an all-time high at the final curtain, with whoops and clapping for the incredible cast continuing long after the final song.
Providing a well-needed dose of mid-week cheer, Spamalot had people singing and grinning when they left the theatre – and we have no doubt those happy feelings stayed long after the show.
---
SoGlos loves
CODS' orchestra played as central a role as the onstage actors; maintaining the upbeat tempo and energy, the show wouldn't have been complete with the 14-strong ensemble.
---
Top tip
It's not surprising that there's not many seats left for Spamalot – if you're looking to brighten up your week, snap up tickets while you can and join in the fun at the Everyman Theatre.
---
What next?
For more information, see Monty Python's Spamalot play at Everyman Theatre, call (01242) 572573, or visit everymantheatre.org.uk directly.
---
By Kathryn Purvis