From our youngest ever fundraiser to a team of estate agents going above and beyond for their customer, SoGlos has discovered some amazing people through our #GlosHeroes campaign with Mira Showers and Renishaw.
This August 2021, we're celebrating 10 more handpicked heroes from across the county, showing off Gloucestershire's incredible community spirit.
---
About the sponsor – Mira Showers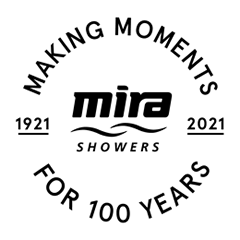 Cheltenham-based Mira Showers is proud to support #GlosHeroes. As the UK's number one shower manufacturer, Mira Showers' innovative achievements range from creating the first ever thermostatic shower to launching its brand-new digital shower. The company is celebrating 100 years of making moments this year.
For more information about Mira Showers, visit mirashowers.co.uk.
---
About the sponsor – Renishaw
#GlosHeroes is also proudly supported by Renishaw. Based in Wotton-under-Edge, the engineering giant is one of Gloucestershire's biggest employers, as well as leading the way in precision technology and metal 3D printing.
For more information about Renishaw, visit renishaw.com.
---
1. Clare Seed
While plenty of people are aware of how defibrillators can save lives, not many people know where to find one in an emergency, so the director of healthcare training provider Tidal Training, Clare Seed, spearheaded the Cheltenham Defibrillator Campaign – or Public Hearts Cheltenham – to raise awareness of the locations of defibrillators in the town.
Clare has worked alongside cardiac arrest survivor, Chris Hickey, to ensure that defibrillators in Cheltenham are operational and accredited with the South West Ambulance Service, and that their locations are registered on Google's AED Locator, so 999 call operators can direct members of the public to their nearest defib, if someone goes into cardiac arrest.
There are now over 50 registered defibrillators in and around Cheltenham, which will undoubtedly save lives in those vital moments. Clare also continues to fundraise to help donate defibrillators to venues all across the town.
---
2, 3 & 4. Anna, Steve and William Bisley
Anna and Steve Bisley along with their son William are taking on The Grand Appeal's Grand Series in Bristol in 2021. The Tewkesbury family will cumulatively be completing a 3,525 metre swim; 16 kilometre run and 42 kilometre bike ride, with all three family members taking on their own challenges to raise money for the charity. They've raised over £890 so far, with Anna's employer Mondelez International donating an additional £100 too.
After Anna sadly lost her sister in 2006 at Bristol Children's Hospital, The Grand Appeal provided support to her family and they have been fundraising for the charity ever since – raising over £72,000 in her sister's memory so far. The Grand Appeal now has family accommodation close to Bristol Children's Hospital to provide a safe place for families to stay while children are in hospital, with the Bisley's efforts going towards helping the charity support even more families in need.
---
5. Martin Shurmer
Radio DJ, Martin Shurmer, is on a mission to save beloved community station Radio Winchcombe from closure. On Monday 1 August 2021 he completed a musical marathon, presenting for 26.2 hours straight, with a packed show full of music, listener requests, dedications and interviews.
Martin also rallied local business to get behind the marathon and sponsor each hour of the broadcast. He managed to raise a total of £2,300 to help keep the station on the air.
---
6, 7, 8 & 9. Tara Amos, Amber Norman, Sally Stephens and Sophie Bridges
When four Gloucestershire friends – Tara, Amber, Sally and Sophie – had their Ibiza holiday cancelled due to Covid-19, they got together to do something positive instead. They decided to embark on a 24-hour walk this September 2021 to raise money for a local cause close to their hearts.
Sophie's nan, Jill, and Tash's mum, Jen, had both been cared for at Sue Ryder Leckhampton Court hospice, with the staff helping them to maintain their independence for as long as possible; giving respite to friends and family; and providing palliative care when the time came. So, while walking for 24 hours will never be as sexy as a trip to Ibiza, the four friends are determined to see it through – blisters and all – to raise money for Sue Ryder.
---
10. Norman Scantlebury
An 85-year-old grandfather, Norman Scantlebury, completed a 40-kilometre bike ride through the Cotswolds to raise money for Sue Ryder Leckhampton Court Hospice, this August 2021. Fundraising in memory of his late wife, Evelyn, who was cared for at Leckhampton Court, with his stepdaughter Kila, who works as a nurse at the hospice, completing the ride too.
Despite being in his eighties, Norman has cycled over 160 kilometres over the last four years and raised a total of over £1,350 for the hospice. As one of the oldest people to take on the challenge, this year was the fifth time Norman took part in the Ride for Ryder – proving that age is just a number!
---
If you know someone special who deserves to be recognised as one of our #GlosHeroes, please complete the nomination form.