Over the past three months, SoGlos has celebrated some incredible #GlosHeroes – from marathon-running medical staff to octogenarian wing walkers.
And with so many people across the county doing incredible things for the community, we're celebrating even more of them this July 2021 by extending our #GlosHeroes campaign – thanks to Kohler Mira and Renishaw.
---
About the sponsor – Mira Showers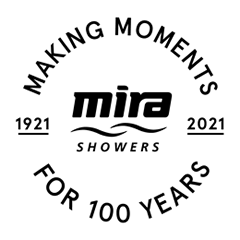 Cheltenham-based Mira Showers is proud to support #GlosHeroes. As the UK's number one shower manufacturer, Mira Showers' innovative achievements range from creating the first ever thermostatic shower to launching its brand-new digital shower. The company is celebrating 100 years of making moments this year.
For more information about Mira Showers, visit mirashowers.co.uk.
---
About the sponsor – Renishaw
#GlosHeroes is also proudly supported by Renishaw. Based in Wotton-Under-Edge, the engineering giant is one of Gloucestershire's biggest employers, as well as leading the way in precision technology and metal 3D printing.
For more information about Renishaw, visit renishaw.com.
---
1. Dolcie-Ann Collins
At just nine years old, Dolcie-Ann Collins is Sue Ryder Leckhampton Court Hospice's youngest ever fundraiser having raised over £1,600 in memory of her dad. Dolcie-Ann was just a baby when her father, Chad Collins, passed away at the hospice aged just 24 – and although she can't remember him herself, the generous youngster completed a sponsored walk from Leckhampton Court to his resting place at Cheltenham Crematorium, this Father's Day 2021.
Dolcie-Ann said she chose to raise the money for Sue Ryder as 'a way of thanking all the doctors and nurses who helped look after my dad' and to help them 'look after other poorly people now and in the future'. We're definitely not crying…
---
2. Sara Boulton
Sara Boulton, or Fox as she is known to the Beaver Cubs of the 10th Cheltenham Scouts Group, has been a Beaver Scout Leader for more than 17 years. Sara has always dedicated a huge amount of her free time to organising interesting and engaging activities for the young Beavers, keeping parents informed of what their children are up to and all the many badges they are working towards, as well as making sure everyone is kept safe.
This has been a particularly tough challenge since the pandemic, but Sara has pushed on to make sure the Beavers continue to have a rich and rewarding experience. She is a great example of the fantastic volunteers which make up the Scouts in Gloucestershire!

---
3. Linda Cohen
Linda Cohen set up Read With Me during the pandemic to support schools and help pupils catch up on their reading during the multiple lockdowns. According to Read With Me, one in five children leave primary school unable to read, which has a hugely negative impact on their future prospects – with missed classroom time during the pandemic contributing to this worrying stat.
So, Linda amassed a team of volunteers from across the county to give 1,000 children in Gloucestershire the opportunity to read aloud, one-to-one with an adult each week – helping them build confidence and improve their literacy skills so they leave primary school with this vital lifelong skill.
---
4. Emily Pugh
As part of her degree work, University of Gloucestershire music business student, Emily Pugh, has been working to support the music industry both regionally and nationally. Leading a team of students, Emily explored the impact of Covid-19 on the live music sector, working on test events to produce data and give recommendations to the government on how to help the live music industry recover.
Their Gloucestershire Music Recovery Strategy report was presented as part of a national inquiry into the future of UK music festivals which allowed pilot events, like Download Festival, to take place in 2021.
The university gave credit to the full team for their efforts – and also gave mentions to Jasmine Johal and Teddy Mladenova for their individual contributions too. Well done to Emily and the Out The Box Productions team!
---
5. Isaac Clarkson
Isaac Clarkson from Winchcombe is an incredible 11-year-old for many reasons. After suffering a stroke three years ago and having to learn how to walk and talk again, Isaac completed a seven-hour half-marathon-length sponsored walk in July 2021, raising over £3,000 for the charity supporting his recovery.
The brave youngster took on the 13.5 mile Warden's Way walk from Bourton-on-the-Water to Winchcombe, along with 29 of his friends, to raise funds for Gloucestershire charity Children Achieving Lifelong Movement, which helps provide free physical movement therapy and rehabilitation to children with neurological conditions, like Isaac.
---
6. Fiona Brazington
When Fiona Brazington's friend was diagnosed with terminal cancer during lockdown, it came as a huge shock – but Fiona was determined to help. She managed to raise £3,000 to pay for a stair lift which would allow her friend to return home from hospital.
On top of that, Fiona went shopping, took care of pets and generally lent a helping hand to friends, family members and neighbours who needed it during lockdown, all while working from home too.
---
7. Matthew Dickinson
When he's not taking care of customers as the restaurant manager at Lumiere in Cheltenham, Matthew Dickinson has been fundraising for local charity National Star.
As well as raising almost £3,000 when he completed a wing walk in June 2021, Matt is also organising a fun Foot Golf event (think golf, but with footballs!) on Sunday 25 July 2021 to raise even more money for the charity.
---
8. Molly Douglas
As junior captain of the Brickhampton Golf complex near Gloucester, Molly Douglas put her sporting skills to good use, taking on 72 holes in a day to raise money for Pied Piper Appeal.
After discovering that the charity had a £150,000 shortfall due to the pandemic, Molly then also asked her school to put on a non-uniform day to raise even more money – taking her grand total to over £2,500.
---
9. Ang Healy
Ang Healy, or Akela Ang as she's known to her troop, is a cub scout leader in the Forest of Dean. Throughout lockdown, Ang took scouting online, providing weekly sessions on Zoom, as well as hand delivering activity packs to all of her cub scouts from a safe social distance. She even managed to source laptops from local businesses to lend to children who didn't have one at home, to make sure they could join in.
From crafting together to storytelling sessions with bestselling authors; drumming lessons to raising money for charity – Ang even invested in an alpaca called Mila! Her sessions were sometimes the only time cub scouts had contact with someone outside their own household all week, providing a lifeline during lockdown for the children and their families.
---
10. Alistair Webb, Ruth Bartlett, Chloe Selway and Callum Jones from Naylor Powell's Stonehouse office
While we've mostly been celebrating incredible individuals in our #GlosHeroes campaign, when we heard about how Alistair, Ruth, Chloe and Callum came to the rescue when the removal company for one of their vendors didn't turn up on the day of completion, we had to give them a mention.
With no family to help out, all four of the Naylor Powell team jumped into action, carrying boxes, furniture and anything they could get their hands on to help their client move, making sure they wouldn't end up stranded. Talk about going above and beyond for a customer!
If you know someone special who deserves to be recognised as one of our #GlosHeroes, please complete the nomination form.