Over the last six months, SoGlos has discovered some truly incredible people from all over the county through our #GlosHeroes campaign with Kohler Mira and Renishaw.
We've featured everyone from frontline NHS workers to singing policemen; air ambulance doctors to airline pilots drawing smiles in the sky; Sue Ryder's youngest ever fundraiser to one of its oldest; as well as butchers, pub owners, personal trainers and bus drivers all going out of their way to help their community get through the pandemic.
In the final instalment of the campaign this September 2021, we're celebrating our final 10 handpicked heroes…
---
About the sponsor – Mira Showers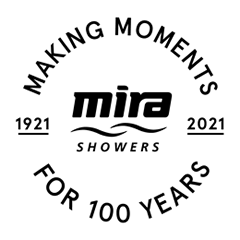 Cheltenham-based Mira Showers is proud to support #GlosHeroes. As the UK's number one shower manufacturer, Mira Showers' innovative achievements range from creating the first ever thermostatic shower to launching its brand-new digital shower. The company is celebrating 100 years of making moments this year.
For more information about Mira Showers, visit mirashowers.co.uk.
---
About the sponsor – Renishaw
#GlosHeroes is also proudly supported by Renishaw. Based in Wotton-under-Edge, the engineering giant is one of Gloucestershire's biggest employers, as well as leading the way in precision technology and metal 3D printing.
For more information about Renishaw, visit renishaw.com.
---
1. Carl Benton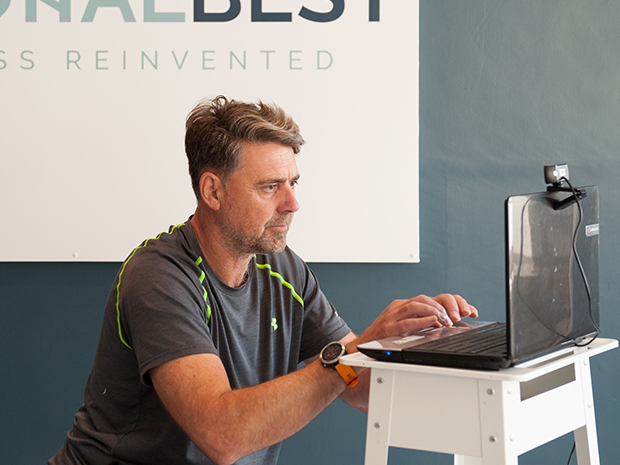 When lockdown forced his business, Personal Best, to close, personal trainer Carl Benton took fitness online, providing Zoom exercise classes to his clients and donating the profits to Stroud Women's Refuge. That wasn't enough for Carl, though.
He then set himself the challenge of raising £65,000 for the refuge by realising his dream to create a brand-new cookbook. He collated recipes from celebrity chefs like Tom Kerridge, Thomasina Miers and Ols Halas of Giffords Circus, alongside stories from domestic abuse survivors and images from local artists; convinced Waitrose to donate all of the ingredients needed to create the recipes; and spent hours in the kitchen to make his dream cookbook a reality.
Thanks to Carl's incredible efforts, Inspired: A collection of recipes that will inspire you to cook is now available to buy, with the profits going to Stroud Women's Refuge to help local women escape domestic abuse.
---
2. Tony and Carol Gordon
Tony and Carol Gordon have been foster carers for Gloucestershire County Council since 2013. Even throughout the challenges of the pandemic, Tony and Carol have been there to support children in need, providing them with a safe, stable home.
As well as fostering two teenagers currently, they recently stepped up to help keep a group of four siblings together. They have also fostered a young person who wanted to stay on with them after they turned 18 – with every one of their foster children being treated as a member of their family.
With foster carers for teenagers in short supply, Tony and Carol are providing a rare and much needed lifeline to Gloucestershire's vulnerable young people – and we think that makes them perfect candidates for #GlosHeroes.
---
3. Sammy Mckie
After taking over the Carpenter's Arms in Stroud in November 2019, just four months later Sammy was forced to close the pub as the entire country went into lockdown. But while it wasn't able to open for drinks, instead Sammy transformed the pub into a village shop for local residents, supplying essentials, food and veg boxes. The team also raised money for local schools by putting on treasure hunts.
Now reopen again, the pub has pledged to donate 1,000 free drinks to NHS staff and teachers to thank them for all their hard work during the pandemic. We'll drink to that!
---
4. Marc Johnson and Nick Greene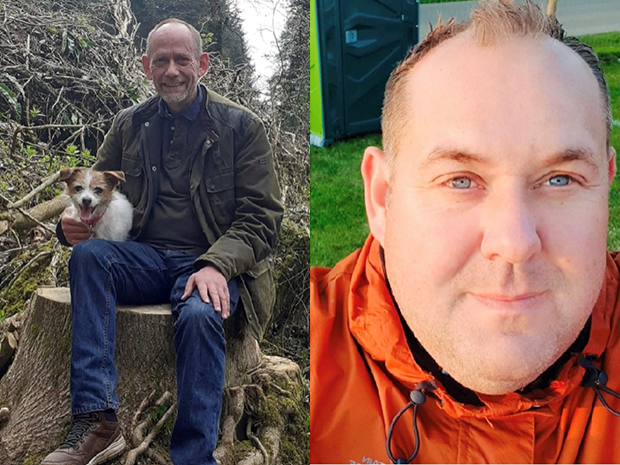 Wanting to say a big 'thank you' to NHS and frontline workers, Marc Johnson and Nick Greene are hosting the Hero's 20 music festival this September 2021.
They've organised 10 local acts to perform alongside family-friendly entertainment, a food court and a prize draw – as well as amassing a team of volunteers to run the event. They're giving away 2,000 free tickets for frontline workers and NHS staff, with the general public welcome to buy tickets to come along and celebrate too.
---
5. Chun Kong
As well as running the The Mayflower Restaurant in Cheltenham, Chun Kong works tirelessly to support a whole host of charities in Cheltenham. Chun has been on the board of directors at the Everyman Theatre since 1994; a trustee of Crimestoppers Gloucestershire since 2011 and has been the volunteer board chair of Maggie's Cheltenham since 2016.
As well as being the head of fundraising at Maggie's, helping the charity support people and families dealing with cancer, Chun has also raised money for Pied Piper; LINC; Hollie Gazzard Trust; Cheltenham and Gloucestershire Hospitals Charity; Sue Ryder Leckhampton Court Hospice; Cobalt Health; Caring for Communities and People; and National Star – as well as being the mayor of Cheltenham's Charity Evenings.
Chun describes the charities he supports as the true 'unsung heroes,' but we're sure they'll join us in declaring Chun a well deserved #GlosHero for his unwavering support over the years!
---
6. Bethan and Seren Davis
Bethan Davis and her daughter, Seren, set up Seren's Wish in 2018 to provide Christmas gift sacks to families in Tewkesbury and Cheltenham who couldn't otherwise afford it.
During the pandemic, lockdowns meant it was unsafe for people to donate in person, but demand for gifts quadrupled as families struggled financially. By November 2020, the need for toy sacks had completely outstripped the toys and gifts available, with Seren's Wish rallying fundraisers and local businesses to help it buy even more gifts to fulfil the increased demand. When it wasn't able to host it's usual wrapping evening, it organised a team of volunteers to take sacks of gifts home, wrapping presents for almost 200 children in just a week.
After successfully meeting the massive demand for gifts in 2020, Seren's Wish is now well on the way to becoming a registered charity. It has its own storage facility already stockpiling gifts for Christmas 2021 – with now 10-year-old Seren's incredible generosity bringing Christmas cheer to kids in Gloucestershire year after year.
---
7. Anne Wirstiuk
As well as working as a neonatal sister at Gloucestershire Royal Hospital, Anne Wirstiuk was instrumental in setting up HOPE – a support group for families with babies requiring neonatal care. From visiting the neonatal unit in Gloucester to provide support to families with babies in hospital; setting up coffee mornings; offering support and advice; to fundraising for local charity, Scoo-B-Doo, HOPE provides a lifeline for parents in need.
The group was co-founded in 2014 by mums who had experienced neonatal care at the hospital themselves, with staff at the hospital saying Anne's contributions are vital to keep this much-needed group running.
---
8. The Dursley Doctors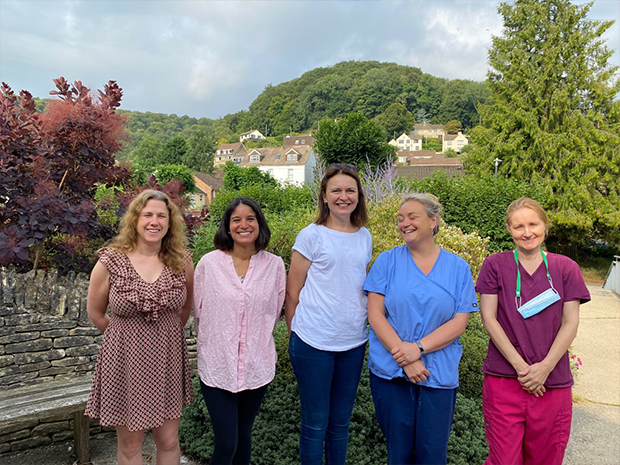 A group of daring doctors from the Walnut Tree Practise in Dursley are taking on the Circuit of Bath Walk this September 2021, raising money for Julian House homeless charity.
Dr Silviana Romero Brown and her colleagues Chisomje Ukoha; Suzanne Keen; Claire Best; Becky Colliver; Hollie Jones; and Julie Burton will be swapping white coats for walking boots as they complete the 20-mile hike of the hills and valleys surrounding Bath, including the deceptively named Little Solsbury Hill. The sponsorship money they raise will go towards supporting vulnerable adults at risk of homelessness.
---
9. Mike Sumner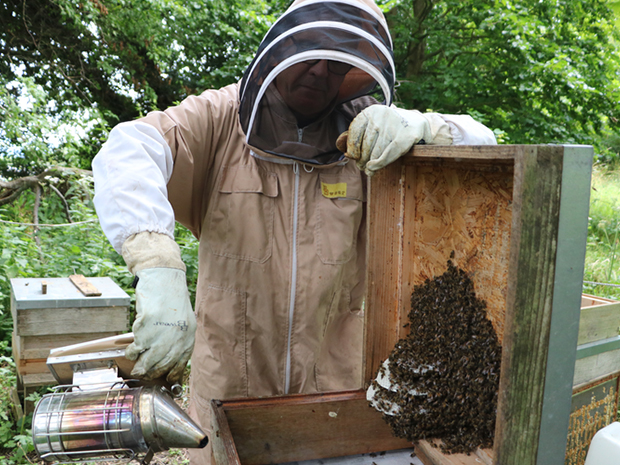 Mike Sumner is a volunteer gardener at Sue Ryder Leckhampton Court hospice. As well as maintaining the grounds, Mike also installed four beehives at the Cheltenham hospice in 2019, with the aim of producing honey to support the staff working there.
Sadly Covid lockdowns in 2020 took a toll on his honey production plans, but as Mike was able to return to volunteering and tending to the hives in 2021, he's now on track to produce between 50 and 100 jars of honey, which will be given to hospice staff and volunteers to give them an energy boost while they care for the hospice's patients day and night. The hospice is exceptionally grateful to Mike for sharing both his time and his expertise.
---
10. Rob Goves and Philippa Sawyer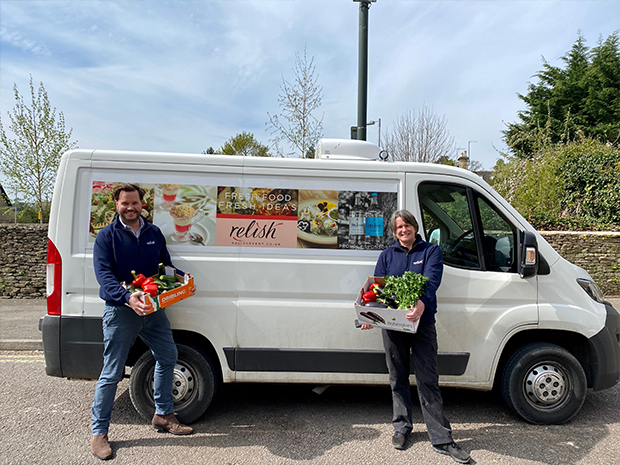 With the aim of raising £11,000 and providing 6,000 meals to vulnerable people, the directors of Relish, Rob Goves and Philippa Sawyer, put their catering and events expertise to good use while their venues were closed during the pandemic.
They rallied the community to dig deep and donate money, then opened their head kitchen as a production line to make thousands of home-cooked meals for people in the community who needed them. They made 2,200 meals in the first two weeks and kept cooking with every donation that came in.
Rob and Philippa's meals cost just £1.85 each to produce, so they could squeeze as much as possible out of every donation, enabling them to provide food for thousands of people in need.