From opening the door to a meaningful career to developing the one you already have – the benefits of an apprenticeship are plentiful, at whatever level.
You may be young and starting out, you may be looking to develop your career or change roles, you may even be looking to retain a key member of staff. An apprenticeship could be the answer.
Apprenticeships are no longer the reserve of 16 to 19 year olds – there is no upper age limit. Anyone can use an apprenticeship to upskill at any point and an increasing number of senior workers are doing just that.
And the benefits of retaining, developing and reinvigorating those valuable members of staff are not lost on the companies they work for.
---
About the sponsors

Renishaw is a globally successful engineering firm founded in 1973 by two former Rolls Royce engineering apprentices. It took on its first apprentices of its own in 1979. Today business turns over more than £500 million annually and works across a wide variety of sectors including aerospace, automotive and healthcare. Renishaw continues its commitment to apprenticeships at all levels.
---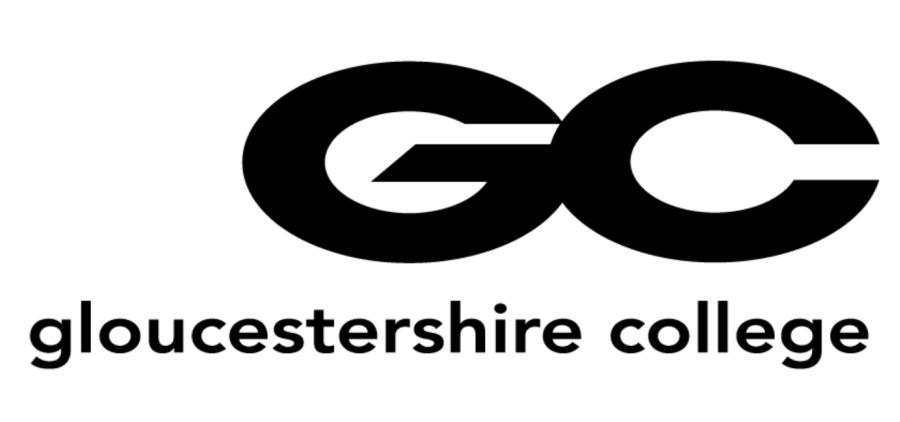 Gloucestershire College helps more than 700 apprentices in Gloucestershire annually qualify in sectors ranging from catering to computing each year, the college cultivates strong relationships with businesses of all sizes to understand what they need and to support students through to a successful career.
---

Gloucestershire Engineering Training was founded in 1977 by a partnership of county businesses, it provides apprenticeship training for the county's best and most innovative engineering firms and continues to support apprenticeships as a route to work and career development.
---

The University of Gloucestershire is an integral part of the county's economy. It has forged strong links with businesses through its courses, its Business School, its part in the Growth Hub network and by introducing new higher apprenticeship opportunities.
---
1. Money. You can earn while you learn
If you are starting out, it is true – you may not get rich on your apprenticeship. But you will be paid.
For those who have done A-Levels, choosing the higher apprenticeship route over university may mean you miss out on the full 'student experience', but apprenticeships offer access to highly competitive industries and significantly increase job prospects. And you won't be landed with student debt at the end of it!
For businesses, higher and degree apprenticeships are seen as a great and cost-effective way of upskilling your workforce and retaining key staff.
---
2. Gain qualifications to unlock your career path and develop your business
With an apprenticeship, you have a qualification for life and a building block on which to develop your career. A Level 2 apprenticeship is equivalent to five GCSE passes; a Level 3 to two A-Level passes; and you can take it through to higher Level 6 equivalent to degree level; and Level 7 which is equal to a masters degree.
Higher and degree apprenticeships are an alternative to traditional university study, giving employees the opportunity to gain a higher qualification and learn professional skills – with an emphasis on a business's needs.
While apprentices benefit from increased skills and enhanced employability, employers gain from greater productivity and improved competitiveness.
The University of Gloucestershire offers a range of apprenticeships at both undergraduate and postgraduate level that can be tailored to meet the needs of a business.
---
3. Respect and independence
Gaining an apprenticeship will earn you the very best kinds of respect – self-respect and the respect of your peers and mentors. For those starting out, it can give you the confidence to go forward, and for those already at senior level, it can help you develop all that knowledge into valuable tools to drive your career and business.
---
4. Invaluable support
Whatever level to are at, you will be assigned an assessor responsible for not just setting all your work, but also to help guide you. They are there to test you, but also to answer your questions and support you. Many will be carrying a world of experience ready to impart your way.
---
5. Benefit from real work experience
For those starting out, a good apprenticeship will also help ease you into the world of work, teaching you not just the practical skills and knowledge you need, but how to work in a team, how to cope with working life, and how to enjoy it. You could also make some friends for life.
For those already well-versed in the business they work for, your apprenticeship can be tailored to benefit that company, giving real focus and meaning to what you study and to the skills you develop.
---
6. Make yourself even more employable
Ultimately everything we have outlined above will make more employable. An apprenticeship shows application, dedication, work ethic and confirms you have a set of skills businesses need. For the most senior members of staff who pursue the higher level apprenticeships businesses will have an even greater asset.
---
7. It is open to a wide range of applicants
Even if you didn't get all the GCSE grades you need to progress to the next level of your chosen career, while on your apprenticeship you will often be provided with the chance to re-sit qualifications – or the equivalent – to allow you to progress.
It may be that your career has not progressed because you did not have the relevant degree or masters qualification. A higher apprenticeship can deliver just that allow you to progress to the next level. For companies looking to retain experienced staff, it can be a shrewd move.
---
8. Get money off
It is no reason to choose an apprenticeship, but it is a benefit worth mentioning – especially for those starting out on their careers. You will be paid, but you will also still be classed as a student and entitled to student discounts. This will give you money off in clothing stores, insurance, gym membership, restaurants…
---
9. Paid holidays
If you have just left school or college and your peers are remaining in full-time education, they may enjoy longer breaks than you, but an apprentice is entitled to 20 days paid holiday. And while we are on the subject of money – if you gain an apprenticeship you increase your future earnings too. With those who complete apprenticeships earning on average £117,000 more in their lifetimes than those who don't.
---
By Andrew Merrell
---
Follow SoGlos on LinkedIn and sign-up to the weekly SoGlos business newsletter for the very latest Gloucestershire business news stories.

---