When we first spoke to Hooray Recruitment at the start of 2022, it predicted a candidate-driven jobs market and a challenging time for employers looking for new staff – and it has proved an astute prediction.
No matter whether you are a jobseeker or a business searching for the right staff, it remains all about making the right decisions to achieve success, with the smart players seeking counsel from those oracles of the jobs market – recruitment firms.
---
About the expert – Ian Moriarty from Hooray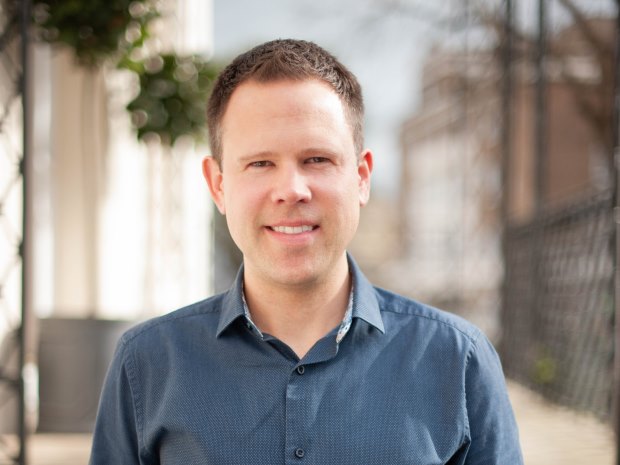 Hooray operations director, Ian Moriarty, has more than 15 years of experience in business development and account management across the recruitment and property sectors, as well as running his own organic food brand in Australia.
Ian manages the day to day operations at Hooray, overseeing everything from finance to marketing as well as looking after a portfolio of valued clients.
As Gloucestershire's ethical recruitment agency, Hooray is proud to champion diversity, make a positive impact in the community and match the right talent to the right job.
For more information, visit hoorayworks.co.uk.
---
At the start of 2022 Hooray outlined a candidate-driven market with firms facing challenges to fill positions and predicted that to continue. How would you sum up 2022 to date for those recruiting?
I would say the market still remains very candidate driven. At the start of the year, like any new year, it was a case of 'new year, new job, new me', so we did see some more candidates come into the market but that has since levelled off.
There were a record number of vacancies through to March this year. There remains lots of job vacancies and not enough candidates in the market.
---
And how has it been for those looking for new positions?
It is a great time for candidates to be looking for a new role. Salaries have gone up, inflation has gone up – not entirely in sync, as inflation is rising faster than wages – but businesses are offering more attractive salaries and perks. A lot of clients have taken the opportunity over the last year to really look at their benefits packages and of course, flexible/hybrid working is very much here to stay.
There remain lots of options for candidates and a lot of businesses are looking to hire. It is a really, really good time to be looking for a new role.
---
Can you give an example of how Hooray has helped a firm achieve success – the challenges it faced and why they came to Hooray?
We have had a lot of new clients needing our expertise and our network that have traditionally recruited directly, but because of the way the market is at the moment they have not had a high level of applicants or the quality they have needed, so they have come to us and we have helped them significantly, finding them the best talent in the market.
We have also had new and existing clients come to us for the niche, specialist, higher skilled roles as well where they have needed a more expert/tailored approach including access to all the job board databases, LinkedIn and our own network of candidates.
---
For an individual looking for a new role – can you give us an example of the challenges they were facing and how you have helped them find that dream job?
Quite often we will have candidates coming to us who just want to deal with a trusted, honest, ethical recruiter who can do all the leg work for them and present opportunities to them. Looking for a job can be very time consuming. The process can sometimes feel like having another full-time job!
We have candidates who reach out to us and say 'this is what I am looking for; this is the type of role and salary I am after' and quite often we can present some great roles and opportunities to them. And if they have a specific skillset, we can introduce them to a whole range of clients, some of which are amongst the best employers in the county. We can be a one-stop-shop if candidates perhaps don't know quite where to start or don't have time to conduct a full-on job hunt.
Or if a candidate has come back into the labour market after having some time out and perhaps has low confidence, doesn't know where to start or what jobs they would be suited to, we can also help.
We recently helped one candidate, for example, who had been out of work for 12 years and came in to talk to us. After a thorough screening interview, we identified her as a top-notch candidate and a perfect match for a client of ours. We made the introduction and after a successful interview, she got the job and both client and candidate are really happy.
I think having a relationship with a recruiter can really open doors for candidates and businesses. In that last example, some businesses might have overlooked that candidate as she had been out of work for so long.
---
Are you seeing a change in how businesses and individuals are using recruitment firms?
Since Covid, there has been a switch to choosing a well-connected and respected recruitment firm. There has also been a switch in terms of using an ethical, honest, specialist recruiter as well.
With the labour market being so candidate driven, there are some businesses who now understand just how hard it can be to find candidates. They now realise they can reach out to an agency like Hooray and basically leave that whole role to us, knowing they will get an excellent service and we will scour the whole market and hunt down the best candidates and apply a more pro-active approach.
That is where we have come into our own and we are getting a lot of repeat and new business which is just fantastic.
It is not the case of being able to just post a job advert anymore. A lot more businesses now understand the value of using a good local recruiter, who is well networked, that can uncover talent across multiple channels.
---
What advice would you give to businesses finding it difficult to recruit the right candidates?
If it was a single piece of advice, I would say to look at what they are offering over the other businesses out there recruiting. Look at your benefits packages; salaries; working from home options; development and training structure and opportunities. The whole package.
Ask yourself 'why would a candidate want to work for your business and not the other 20, 30, 40 other businesses advertising for a similar role?'. In short, ask 'what is in it for the candidate?'. Really look at what you can offer a candidate over other businesses out there recruiting and make sure you spell that out clearly in your advertising/comms.
---
What single piece of advice would you give to individuals who want a new challenge, but want to make sure they make the right choice?
Take your time, do your research and remember – interviews are a two-way street. It is as much an opportunity for the candidates to find out about what is on offer, the role, as it is for the business recruiting.
And if you are using a specialist recruitment agency like ours, they can give you a lot of information about the business; their culture; their team and how they like to do business to help you make the right decision.
---
How do you see the next six months of 2022 for businesses trying to recruit and for individuals looking for a new role?
There will continue to be a high level of job vacancies and not enough individuals to fill those roles.
More candidates are needing to have an attractive proposition presented to them in order for them to move. With everything going on in the world, more candidates are risk-adverse and are feeling like they should perhaps stay put (even if they're not overly happy in their current job role) rather than risk moving.
Covid is still here, we have the energy crisis; inflation and the war in Ukraine. There is a lot of uncertainty which has affected candidates' decisions to move because they want to see how the rest of the year pans out.
This means businesses will still struggle to recruit and individuals will still have a lot of choice. It will remain a really good time if you are a candidate not happy in your role. Late 2022 offers a good chance to reach out to use to see what opportunities are out there for you.


---
Follow SoGlos on LinkedIn and sign-up to the weekly SoGlos business newsletter for the very latest Gloucestershire business news stories.