There is always plenty of noise surrounding any Budget, but this Spring's announcements by Chancellor Rishi Sunak perhaps attracted more than ever before, as the nation speculated on how we would begin the process of rebuilding economically from the pandemic.
But it is the considered opinion that comes after the initial clamour that can often the most insightful. For the many who will be looking to move house, invest or remortgage this year, clarity on just how the mortgage market will be affected will be key to their decision making.
There were two main positive steps made by the UK Government in the Budget which have a direct impact on the mortgage market, according to Fairview Financial – the extension of the temporary stamp duty holiday being extended in England and Northern Ireland until 30 June and the 95 per cent mortgage scheme.
---
About the expert – Luke Tomkotowicz, managing director at Fairview Financial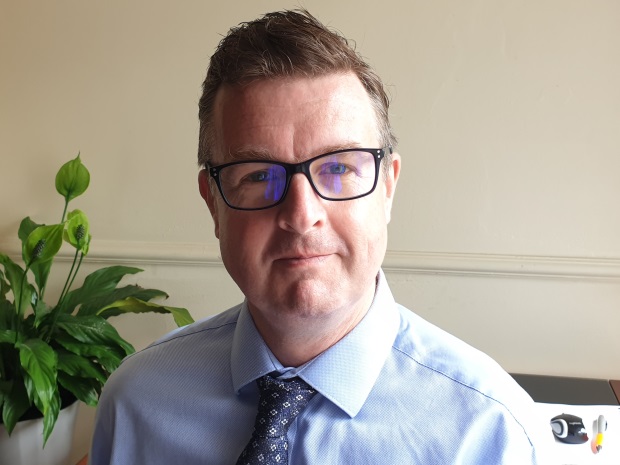 Luke founded Fairview Financial in 2017 with the intention of creating a customer-driven company delivering honest, ethical and transparent advice.
Over the course of three years, Fairview Financial has grown quickly and has now expanded into several fields of expertise by bringing in a wealth of experienced advisers.
The firm can now advise all manner of customers, including first-time buyers and first time landlords, on equity release, bridging loans, development finance and commercial mortgages. Fairview Financial has built a reputation for leaving no stone unturned to find the right product.
In his spare time Luke is an avid golfer, spends time with his family and likes to travel the world. He also loves taking Treacle, his loving terrier adopted from Cheltenham Animal Shelter, on long walks.
For more information, visit Fairview Financial.co.uk.
---
Who benefits from the stamp duty holiday?
If you were planning on moving home or buying your first home, you will benefit from the first £500,000 being tax-free until the 30 June. After this, the figure will reduce to £250,000 until the 30 September.
All first-time buyers will benefit from these savings too and from 1 July will return back to the £300,000 no stamp duty benefit again.
Will we see a rise in first time buyers?
Since 3 March, as soon as Chancellor Rishi Sunak announced the new 95 per cent support, the phones at the Fairview Financial offices have lit up with eager enquirers regarding the ability to purchase a new home with a five per cent deposit.
We already had a backlog of potential new homebuyers who would certainly be happy to hear the news, but the budget encouraged many more to get in touch – despite the fact the new products would not be released until April and very few lenders had yet committed to supporting the scheme.
Just over a year ago – in early March 2020 – there were hundreds of 95 per cent mortgages available with the majority of the high street lenders as well as niche mortgage providers. These have all dried up since lockdown 1.0 and yet to reappear.
Damaging as it was for any mortgage broker, the main losers were the buyers. Having saved for years or had the opportunity to be supported by a parent gifted deposit, all of a sudden their dreams were wiped away. As we have seen previously in other areas of the market, there may be an explosion of pent-up first-time buyers all waiting for April and the new 95 per cent products to hit the shelves.
Who will not see a benefit?
As a direct result of the pandemic, there are also certain groups and sectors who have been hit hard and will not benefit yet from the Government support.
For employees who have been furloughed, there is now a consistent approach by all of the banks and building societies to not lend to them until they are back in work. There have been lenders who have tried to help and have attempted to be as fair as possible, but it seems that right now, despite the stamp duty relief and five per cent deposit support, being furloughed is currently a huge obstacle.
Possibly one of the hardest hit sectors of society has been the self-employed. This is also true with mortgage applications and a noticeable different approach from lenders when considering employed vs self-employed applications.
Certain industries have thrived whereas many have desperately come to a standstill.
Lenders will now assess self-employed applications over a longer period of time, ask more questions, request more documents and scrutinise more than they have in recent history. For many self-employed applicants, such as hairdressers and personal trainers, lenders will simply not lend at the moment.
Commercial mortgages have also been hit hard. Those looking to refinance or purchase properties have – much like the self-employed – been subject to industry bias. Sectors like retail, hotels, gyms and semi-commercial letting have all hit brick walls over the last 12 months as lenders have changed their criteria not to lend to such industries, for now.
Will these changes see the mortgage market bounce back?
It could be suggested that the mortgage market was healthy during the last 12 months and has remained steady. The second half of 2020 was very busy and this could be linked heavily with the initial introduction of the stamp duty relief kicking off on 8 July 2020, but as the deadline loomed in March 2021 it became noticeable that the market slowed down again.
With 95 per cent mortgages vanishing and many sections of society being cut out of the stamp duty bonanza, 2021 will need to be about helping the self-employed, the furloughed and the commercial sector find their feet again.
With the onset of vaccinations across the UK and the fantastic news of hospital admissions reducing along with the Government incentives and a sense of normality around the corner, we need to make sure everyone is invited to the party as if only half of society can apply for a mortgage then the wait will have to continue.
If all industries and sectors can fully re-open again, then those potential buyers who have been left out in the cold will return and the buoyant mortgage market will revive again.
---
For more information, visit Fairview Financial.co.uk.
---