With local businesses finding it difficult to fill vacancies and recruit new staff – and many Gloucestershire job hunters struggling to secure a position – the current jobs market is unusual.
SoGlos spoke to recruitment specialist, Mike Goode from GB Solutions, to find out how jobseekers and businesses who are hiring can navigate the complicated Gloucestershire jobs market.
---
About the expert – Mike Goode, managing director of GB Solutions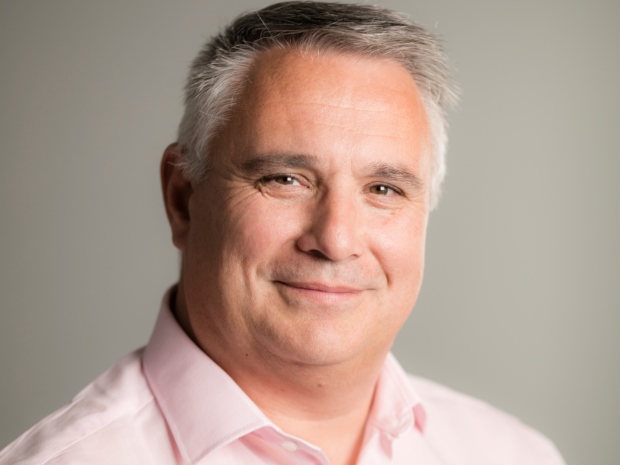 Mike Goode is the founder and managing director of Cheltenham headquartered GB Solutions, a recruitment consultancy specialising across six key sectors – HR and legal, tech, finance, sales, marketing and commerce.
Founded more than two decades ago, GB Solutions prides itself on long-lasting relationships between both its clients and candidates and its open and honest approach.
For more information, visit gbsolutions.co.uk.
---
Can you give us a brief overview of why the current jobs market is so unusual?
With over 1.2 million job vacancies and approximately 1.3 million unemployed according to the Office of National Statistics, there should be enough jobs for everyone. If only it were that simple. Of course, many vacancies will be filled by people currently in work looking for a move.
Estimates in some quarters indicate that over a million workers out of a working population of 32 million have left the jobs market following Brexit, the pandemic, and IR35 tax changes. All this makes for a complicated hiring landscape.
---
Surely that makes for a simple equation – plenty of jobs for those looking for work?
Walk along any street and you will see 'staff wanted' signs. Just because a shop, bar, restaurant, factory, or office is hiring doesn't mean a worker wants to work for them. The jobs available aren't necessarily jobs people want. What worked before the pandemic might not work now.
Some jobs are undesirable. They offer bad pay or an unpredictable schedule, or just don't feel worth it to unemployed workers. Better alternatives are available. For other jobs, people may not have the right skills, or at least the skills employers say they're looking for.
The government is supporting a host of retraining schemes to upskill job seekers and close the skills gap.
---
What advice would you give to help job seekers?
Make sure your CV, covering letter and application match the job advertisement – and that your CV contains all the keywords that artificial intelligence or résumé parsing software will look for.
Don't leave unexplained gaps in your CV either. If you took a year off to renovate a house, relocate, study or travel, say so. Otherwise, it will look like you were doing nothing at all.
Be realistic about closely matching your skills and experience to what employers want. Don't waste your time by applying for a job you are unlikely to get.
Employers may look for someone who has everything, and few people do. 75 to 90 per cent generally fits well, offering room to grow.
---
And what advice would you give to employers?
The pandemic has made hybrid working an acceptable norm. Many job seekers want to work from home for at least some time. If you do not offer this, another hirer will.
As we move up the ladder, benefits have become more important than ever: annual leave levels above the bare minimum, pension, health, life cover, and more flexibility to name but a few of the essentials. It may be time to review your employee value proposition to help attract new talent.
When it comes to advertising for vacancies, too many companies post a detailed job description rather than a job advertisement. There's a subtle difference: how do you communicate culture?
The next challenge is to make sure the advertisement gets noticed. As much as employers say they're looking hard for employees, they're often not looking in the right places or the right ways. Is the job advertisement attracting enough attention? Good applicants may not be getting rejected; maybe they are not getting past the screening technology?
There's often a lack of imagination on the employer's side, too. They assume that what people are doing now is similar to what they want to do next. Potential is much harder to assess than experience. Equally, the pandemic has made people rethink their lives and their work, opportunities for a career change and some individual job seekers may be applying for jobs they want but aren't suitable for. Think about how this skills gap might be closed.
Unconscious bias remains a huge issue in recruitment. Unfortunately, many hirers discriminate against candidates without even realising it.
Hirers are so inundated with resumes flowing in online that they only look at the first few. Hiring the people they can get the fastest, instead of the people who are the best fit. Some good applicants can be missed altogether.
Ask yourself 'what are you doing to attract passive job seekers, those who would consider a move if approached but either do not have the time to search or are not actively looking?'.
---
What words of encouragement would you like to leave everyone with?
In many cases, there are a host of perfectly acceptable candidates and jobs out there, but for a multitude of reasons, they're just not being matched,
So, I would urge job seekers and hirers to carry out a health check using the tips above and enlist support from a recruitment expert to improve the chances of securing a good match.

In partnership with GB Solutions | gbsolutions.co.uk.

Follow SoGlos on LinkedIn and sign-up to the weekly SoGlos business newsletter for the very latest Gloucestershire business news stories.