Being a business owner can be lonely. Figures show a huge 71 per cent admit to feeling just that.
Whether you run a start-up or an established company, there are times when you need a sounding-board, a confidant, an individual who can pass on their knowledge and experience.
Tackling those challenges is where Gloucestershire business consultant OPS-BOX comes into its own, helping business owners find focus, feel positive again and see real progress.
About the expert – OPS-BOX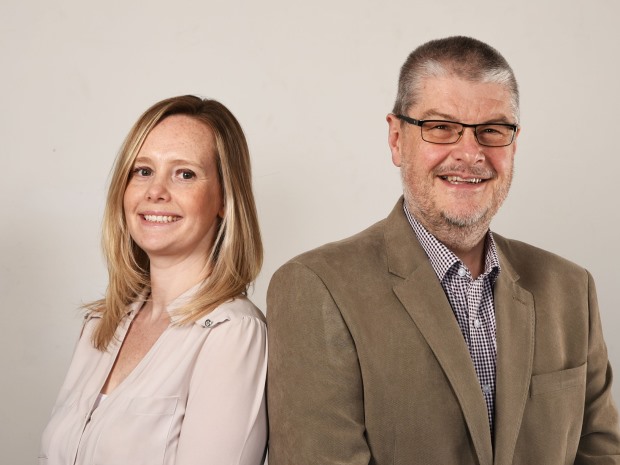 OPS-BOX was built to provide the essential support services a business needs around planning, operations, people, finance and growth.
The founders of the Staverton-headquartered firm of business consultants have ample board level experience in the SME market and can become that trusted critical partner to help you achieve your goals.
OPS-BOX's Hayley Parker and Richard Neale's aim is simple – to help you get your business working better, faster and more profitably.
Describe in a nutshell what OPS-BOX was set up to do?
'Spending more time in the business, than on the business' is a phrase we hear a lot from business leaders who feel that wearing many hats in their firm is a constant juggle and is holding them back.
In comparison to a large organisation with the luxury of a leadership team, business owners working from the ground up often don't have the support and resources to deliver business growth.
This is where OPS-BOX can help – working with a trusted partner can help to regain that sense of focus and control.
Surely business owners and managers are the best equipped to tackle the challenges in front of them?
Those not in the hot seat might think the role of a boss is one of certainty and rewards, but figures show more than 21 per cent admit to their confidence being affected by the pandemic, whilst 33 per cent of business owners report working more than 50 hours a week with 25 per cent working more than 60.
We can help relieve that anxiety and ensure that business owners can play to their strengths and their considerable energies and skills are focused on what matters and what will make a difference to their businesses.
Can you sum up how OPS-BOX helps a business owner or manager achieve all of the above?
There are five important ways that a trusted business consultant enables you to deliver the success you're searching for.
Providing a sounding board
You have had a brainstorm or have hit a stumbling block and want to make sure you are on the right track and bounce ideas off someone else. By looking at the challenges and opportunities, a credible business consultant will provide an unbiased, honest view to overcome the issue and drive forward the idea.
Giving you perspective
When you are in the thick of the business as an owner, it can be tough to look at the bigger picture. An established business consultant will be able to take an outside view and help you see more clearly what is and is not working using their experience and knowledge.
Offering you structure
It is easy for meetings to get out of hand and become ineffective. Attendees can digress and set actions might not be taken forward. A business consultant will help run the monthly meetings and keep all parties focussed and accountable. They will assist with evaluating business performance and making decisions to support the delivery of business growth and reaching your future goals.
Sharing experience
There may be times when you feel like you need to be a jack of all trades as a business owner, but it is impossible to have experience and knowledge in all areas – whether that is human resources, finance or operations.
Having worked with many other businesses and sectors, a dedicated business consultant brings a broad range of experience with them. When additional support is needed, they will know the right people who can help.
Developing your connections
The phrase 'it is not what you know, it is who you know,' is certainly true in business. It is all well and good to have the skills, passion and drive, but do you have a network to share this with?
A business consultant will have a network of professional contacts they can connect you with who can provide support and personal experience to help your business thrive.