With the festive season fast approaching, it's important to remember that Christmas isn't necessarily a happy time for everyone. The special occasion can be hard, particularly for people who are coping with the loss of a loved one.
Sharing advice on how to deal with grief this season, from creative ways to honour missing relatives on Christmas Day to supportive ways to help people who are grieving, SoGlos hears from Sue Ryder on how to make the festive period more manageable and a little brighter this year.
About the expert – Felicity Ward, counsellor at Sue Ryder's online bereavement counselling service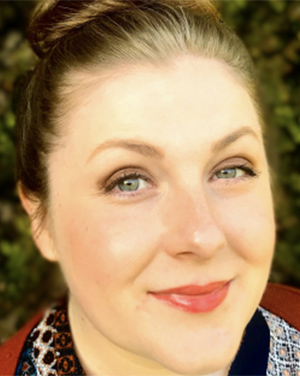 Sue Ryder is a national healthcare charity, providing palliative, neurological and bereavement support via its six hospices, a palliative care hub and four neurological care centres – as well as through its online bereavement support and online community.
The Leckhampton Court Hospice is the only specialist palliative care inpatient unit in Gloucestershire which, alongside its hospice at home service, family support team and virtual day hospice, delivers expert care and bereavement support for people living with a life-limiting condition and their families.
The Coronavirus crisis has hit Sue Ryder hard, cancelling its fundraising efforts and closing its high street charity shops. The charity faces a shortfall of £2m each month, while its dedicated doctors and nurses continue to play an important role on the frontline – all while demand for its online bereavement support increases.
Christmas can be a difficult time after losing a loved one. What coping strategies can people use to manage their grief this season?
First of all, give yourself permission not to 'do' Christmas this year. If you are finding things difficult, you have the right to step away from your usual traditions and rituals until you feel ready to pick them up again.
Instead, allow yourself to do what you want to do. I've spoken to someone who decided that they were going to eat pizza for Christmas dinner and this relieved so much pressure on the day, giving them the space to just be however they needed to be.
Equally, it might feel right for you to celebrate Christmas as close to the ways you usually would. Listen to yourself, talk amongst your friends and family about their wants and wishes, and see how you can all work together in a way that honours everyone. Consider in advance some easy 'festive activities' that will create a pleasant distraction throughout the difficult days around Christmas – like a boardgame, a quiz or a walk to look at the lights.
The most important thing to remember is that it's okay to not be okay. Tears are a good thing. Crying is an important and necessary part of grief, and as much as you might fear that once you start crying you will never stop – you will, and you may even feel a little better for doing so.
What formal support is available to people struggling with grief this Christmas?
Sue Ryder provides a range of online bereavement support, including free video counselling delivered through trained bereavement counsellors, an online community offering 24-hour peer to peer support and a wide range of advice and resources for people who are grieving or supporting someone through bereavement.
In the height of lockdown, we saw an 84 per cent increase in demand for bereavement support and our free counselling service now has a waiting list that is growing each week.
What can people do to remember a loved one at Christmas?
There are lots of lovely things you can do to honour a loved one this Christmas. You may want to decorate their headstone or plaque on Christmas Day; set their place at the dinner table or make a toast to them; or, if your family takes an annual festive photo, you may want to include an object or symbol to represent your missing loved one.
You could buy or make your own Christmas ornament or bauble to remember those who've died. If a photograph feels too much, perhaps use a ribbon of your loved one's favourite colour or a sentimental object. Or, have a small Christmas tree or wreath set up somewhere in your home for them – you could decorate this with their favourite colours, photographs or any meaningful objects and messages.
You may still want to bring out your loved one's stocking or create one for them, which you, your friends and family can fill with cards, messages or letters. You can decide whether you'd like to share these out-loud or keep them private. Another nice idea is to make a paper chain with a memory of your loved one written on each link.
It may help to buy a big candle in honour of your loved one, which you can light for times of reflection and remembrance. You may also want to make an object or cash donation to a charity you know they would have supported in their memory.
What are some practical ways you can help a friend or family member who is struggling with grief over Christmas?
It's good to try to remain aware that Christmas is not a joyful time for everyone. For some, this time of year will bring up a lot of hurt and hard feelings. Don't try to 'jolly' your friend or family member along if they seem to be struggling. Remember they are doing the best they can and may need more support than usual – even if they don't say so.
If you know someone who has been bereaved, be guided by them. Give them space and invite them to open up about their feelings – however, if they indicate that they want to soldier on and just get through each day, this should also be acknowledged and respected.
Talk about the person who has died, unless the grieving person has said that they're not ready to speak about them yet. Saying the name of the person who has died is incredibly powerful and important. So many of our clients fear their loved one being forgotten and worry that those around them don't care about them anymore, when in reality people are just trying to protect one another or finding it difficult to know what to say.
If possible, make efforts to contact grieving people and continue to invite them to talk or join in with social occasions, within government guidelines. Emphasise that you'd love to see them, but only if it feels right for them. They may often turn down these invitations, but will be grateful that you've asked and have thought of them. Eventually, they will start to feel able to join in again.
It can also help to offer someone who's grieving a lift to places, even just to the shops. Sometimes leaving the house can be the most difficult part of getting out and about and this can feel easier when accompanied by someone else.
Let your loved one know that it's okay to cry and that you are there for them – try not to tell them not to cry. I always advise, when it feels right, to get some tissues and a glass of water as crying can lead to headaches.
Be patient; grief takes time. I often hear from clients that they feel expected to have 'gotten over' their grief after a certain period of time – usually around six months to a year – and this is just not always realistic and can feel unfair. Whilst time can help us to feel less raw and more engaged with life again, it can never take away how much we miss a person that was so important to us – particularly around special occasions such as Christmas.
Finally, don't assume that because someone seems okay that this is the whole story or even the truth. If someone appears to be coping, this doesn't mean that they don't still need your support or help. Always ask.