SLG's Studio 19 in Cheltenham has been awarded Best Office Interior for the South West at the International Property Awards 2020.
The impressive 30,000 square foot office in Cheltenham's Brewery Quarter was inspired by the aesthetics of California tech companies and New York ad agencies – it's also the largest open plan office in the south west and employs 120 staff.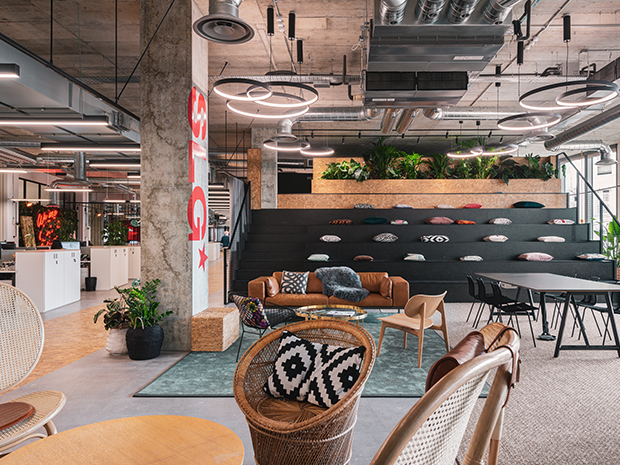 The interior, which was fitted by London-based Modus Workspace, features street-art on the walls, a skateboard 'freeway', palm trees, designer hammocks and even a pinball machine.
The break-out area is a diner and bar, while the event space has American stadium style bleachers and a media wall.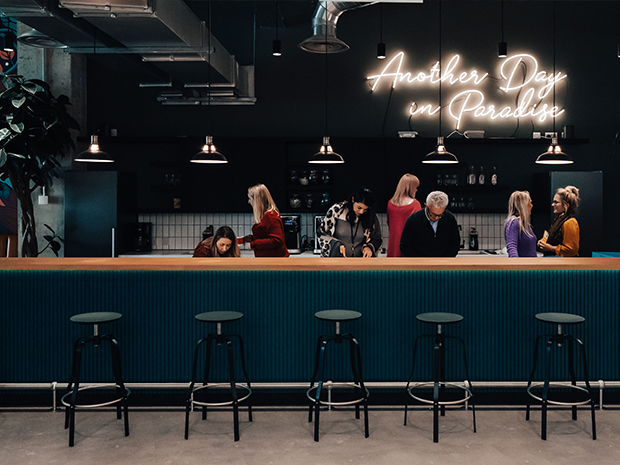 The awards were judged by a panel of eight industry experts on criteria including design, innovation, originality and sustainability – with a virtual awards ceremony hosted on Friday 11 December 2020.
Founder and executive creative director of SLG Brands, Miles Dunkley, said: 'As a creative-led beauty brand business, we had a very clear vision of what Studio 19 should be – an emphatic design statement with an effortless sense of cool. We shared that vision with Modus Workspace. They understood, built on the vision and made it happen.'