Exceptional good value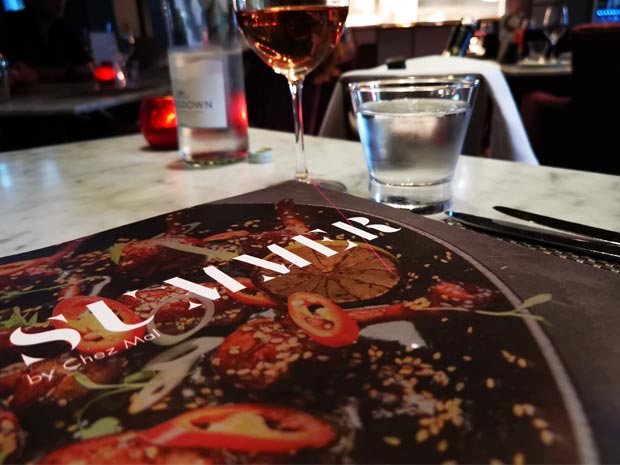 Despite being part of the successful Malmaison hotel chain, Cheltenham Chez Mal Brasserie gives the impression of a classy independent restaurant: with quality food, personable service and a feel of luxury without stuffiness.
Dining from the new summer Prix Fixe menu with my Mum, who's a self-confessed 'meat and veg person', I was slightly apprehensive with how she'd fare, but with plenty of options, she informed me it was actually 'one of the best' she'd ever seen in terms of choice – always a great start!
Available Monday to Thursday all day, and until 7pm on Friday and Saturday, the menu also offers exceptional good value at £19.95 for two courses and £24.95 for three.
---
Fresh and summery starters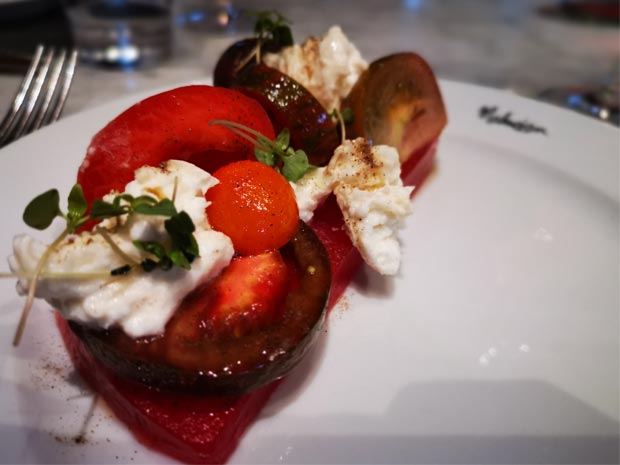 To start we enjoyed the soup of the day – sweet potato and chilli, served with baked artisan bread; and heritage tomato and buffalo mozzarella, with watermelon, fresh mint and balsamic vinegar. Beautifully fresh and most definitely combining the flavours of summer, the flavoursome tomato and mild mozzarella was a perfectly light choice to start the meal.
Other starter options included Thai sticky chicken lollipops with a chilli and coriander dipping sauce, and Spanish charcuterie slate.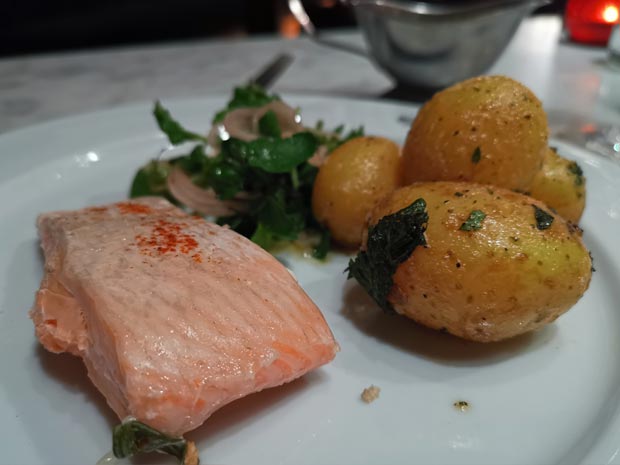 Opting for steak frites for an added supplement of £8, I enjoyed a full-face rump with delicious grilled confit tomatoes and crispy salted fries. Served pink, the thin cut of steak was tender and tasty. Mum selected the poached salmon with new potatoes, watercress and shallots. Flaky and flavoursome, the fish was served with a thick and creamy hollandaise sauce.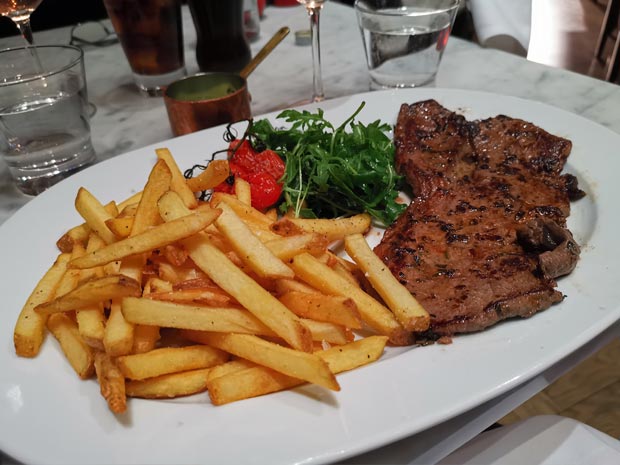 Dessert was the hardest deliberation, with four equally tempting choices on offer. After much debate we decided on the Bruce's Farm strawberry vacherin sundae with strawberries, coulis, ice cream, Chantilly cream and meringue shards; and the warm sticky chocolate and hazelnut brownie with caramelised banana and salted caramel ice cream.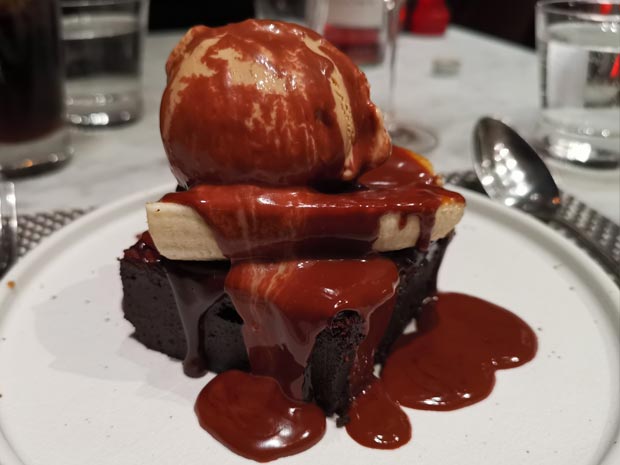 The strawberry sundae was wonderfully presented, and despite being defeated by the luxurious chocolate and hazelnut brownie, its presentation added a touch of theatre to dinner, when the dish's rich chocolate sauce was poured over the divine dessert by our server. Decadent and generous, we'd recommend this dessert, but perhaps to share!
---
An underrated experience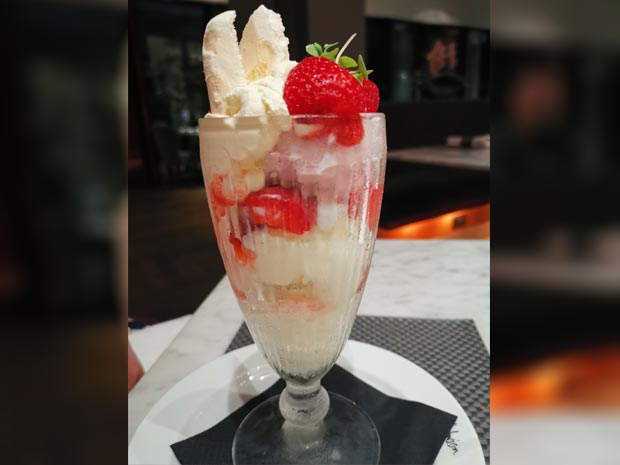 Perhaps a common misconception about Chez Mal Brasserie is that the restaurant is exclusively for Malmaison's hotel residents, or that its Regency exterior equates to an unaffordable night out. It's a myth I'm keen to dispel, as the Chez Mal experience offers something so regularly lacking in hotel restaurants – personality.
As well as offering an affordable dining option (with three courses from the summer menu priced at £24.95) the menu was varied with plenty of choice for those who prefer more traditional dishes, as well as more unusual flavours.
High-quality ingredients combined with beautiful presentation and generous portion sizes made the menu even better value-for-money; while the restaurant's staff provided personable, friendly service, and relaxed conversation that shattered any preconceptions of overly formal and soulless service.
I feel like I've joined a secret club which knows Malmaison Cheltenham is home to a gorgeous Brasserie that's traditional when it comes to its weighty silverware and perfectly laid tables, but alternative in every other sense. And now you know, too.
---
SoGlos loves
Following the launch of its new summer menu, Malmaison has also released a summer brunch menu, offering bottomless Prosecco, Aperol spritz or Heineken for two hours to accompany your meal.
Perfect for toasting a special occasion, the bottomless brunch is priced at £24.95 per person, and is available between 12pm and 3pm.
---
Book now
For more information, see Chez Mal Brasserie, call (01242) 370655 or visit malmaison.com directly.
---
By Melissa Hamblett