Renishaw is a globally successful engineering firm, founded in 1973 by two former Rolls Royce engineering apprentices. It took on its first apprentices in 1979 and today, the business turns over more than £500 million annually.
---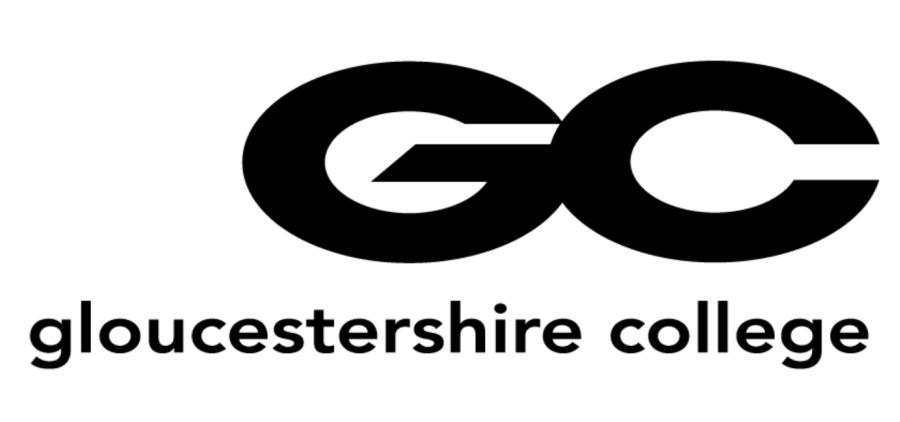 Gloucestershire College helps more than 700 apprentices to qualify in sectors ranging from catering to computing each year. The college cultivates strong relationships with businesses of all sizes to understand what they need, and to support students through to a successful career.
---

Gloucestershire Engineering Training was founded in 1977 by a partnership of county businesses. It provides apprenticeship training for the county's best and most innovative engineering firms and continues to support apprenticeships as a route to work and career development.
---

The University of Gloucestershire is an integral part of the county's economy. It has forged strong links with businesses through its courses, its Business School, its part in the Growth Hub network and by introducing new higher apprenticeship opportunities.


Paid for by the Apprenticeship Levy or funded by the government, apprenticeships can help to upskill staff, kickstart careers and improve productivity, motivation and morale.
From trades to cyber; engineering to archeology or software; to an MBA in leadership or a degree in digital, Gloucestershire's colleges and universities can deliver custom courses to suit individual businesses' needs – with SoGlos handpicking 21 interesting apprenticeship courses that are available in the county right now.
---
1. Engineering apprenticeship at Gloucestershire Engineering Training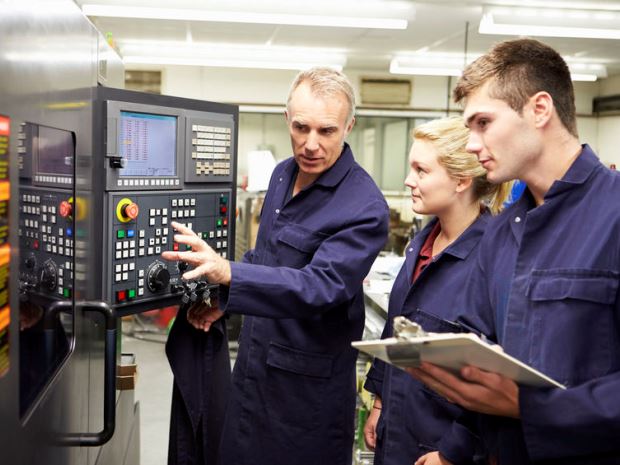 Specialist engineering training provider, Gloucestershire Engineering Training (GET), has a 44-year history of training apprentices for the very best engineering firms in the county – from the smallest of companies to giants like Renishaw, which has 80 apprenticeships on offer in 2022.
GET's tutors have industry experience and work closely with companies to ensure their training fits the needs of the industry today – as well as liaising with local businesses to make sure they are providing the kind of training that their staff need. It provides Level 2 intermediate and Level 3 advanced courses for apprentices of all ages.
---
2. Cyber Security apprenticeships at Gloucestershire College
The Level 3 Cyber Security Technician apprenticeship at Gloucestershire College has been designed for those providing first-line cyber security support. Individuals will learn to monitor and detect potential security threats and escalate as necessary.
The college also offers a degree-level apprenticeship in cyber security, ideal for technical professionals operating in business or technology functions across a range of sectors.
---
3. Digital Marketer apprenticeship at Gloucestershire College
Gloucestershire College has a host of apprenticeships on offer, as well as expert advisers in-house. The Level 3 Digital Marketer course is just one of the digital-related apprenticeships it delivers at all levels.
Students learn to co-ordinate, monitor and analyse online and social media activities and campaigns, putting strategies about engagement and audience retention into practice to convert contacts into leads.
---
4. Senior Leader degree apprenticeship at the University of Gloucestershire
Designed for any individual moving into a senior or strategic management role, this University of Gloucestershire course will challenge learners to draw on their own business experiences, which are then underpinned with academic knowledge and high-level skills.
Once their apprenticeship is completed, learners can undertake an additional project to achieve an MBA. This project takes six months and is carried out remotely, with no additional cost to the employer.
---
5. Cyber Security degree apprenticeship at the University of Gloucestershire
The University of Gloucestershire's Cyber Security Technical Professional Apprenticeship is a Level 6 course that's designed to give learners the key knowledge, understanding, skills and experience that are sought after by employers in the cyber sector.
---
6. Archaeological Technician apprenticeship at Cirencester College
Delivered as a Level 3 course at Cirencester College, the Archaeological Technician apprenticeship provides training for those who want to step into the world of archaeology.
Providing support to archaeologists during investigations, archaeological technicians are responsible for safely undertaking surveys, excavations and analyses in line with industry standards and guidelines.
---
7. Digital Technology Solutions Provider degree apprenticeship at the University of Gloucestershire
Equipping students with the skills and knowledge to deliver effective IT solutions in the workplace, the Digital Technology Solutions Provider course at the University of Gloucestershire includes a mixture of specialist and general computing modules, covering data analysis, network engineering and software engineering.
Specialist work-based modules focus on specific employer needs, while the core, skills-based sessions give learners a broad understanding of IT solutions.
---
8. Chartered Manager degree apprenticeship at the University of Gloucestershire
Working with students to build strategies that will help them to address genuine challenges faced by their employers, the University of Gloucestershire's Chartered Manager apprenticeship offers the 'triple guarantee' of a degree, on-the-job experience and a professional pathway for future development.
---
9. Plumbing and Domestic Heating Technician apprenticeship at SGS College
SGS College recruits more than 600 apprentices a year for its partners' businesses – with its Level 3 course in plumbing and domestic heating helping to upskill technicians who are responsible for installing, commissioning and maintaining all aspects of plumbing and heating systems.
---
10. Financial Adviser at the University of Gloucestershire
Focusing on all aspects of accounting, from financial markets and institutions to the global business environment, apprentices on the Level 4 Financial Advisor course at the University of Gloucestershire benefit from maximum exemptions from professional exams, including ICEAW, ACCA, CIMA and AIA, upon graduation.
---
11. Software Development apprenticeships at Gloucestershire College
Described as a 'great route to build the knowledge and behaviours' for a career in software development, the Level 3 Software Development apprenticeship at Gloucestershire College offers apprentices of all ages the chance to start a new career path.
The college also runs a Level 4 apprenticeship for software developers who can build and test simple, high-quality code across front-end, logic and database layers; interpret design documentation and specifications; and lead projects.
---
12. Manufacturing Engineer degree apprenticeship at the University of Gloucestershire
Designed to prepare learners for the manufacturing engineering environment, this course teaches core skills that students can directly apply in their workplace – with each apprentice learning on industry 4.0 manufacturing systems and becoming a certified Bachelor of Engineering upon graduation.
---
13. Stockman Standards apprenticeship at Hartpury College
Hartpury College has a range of agricultural-related apprenticeships, including its Level 2 Stockman Standards course. Equivalent to GCSE-level study, the programme teaches practical skills in farming, allowing learners to specialise in beef, sheep or dairy farming.
Students are taught how to optimise animal wellbeing throughout each stage of their life cycle, looking at animal productivity, health and welfare; as well as learning how to use farming technology and work as part of a team.
---
14. Network Engineer apprenticeship at Gloucestershire College
Designed for qualified network engineers, including technicians, administrators and systems engineers, this Level 4 apprenticeship at Gloucestershire College helps professionals to upskill – providing the latest technical advice and guidance on network configuration, cloud, network administration and monitoring tools.
---
15. Digital Marketer degree apprenticeships at the University of Gloucestershire
Ideal for aspiring professionals and talented career entrants, the University of Gloucestershire's Digital Marketer programme gives learners a solid understanding of digital and social media marketing, equipping them with the skills they need to design and implement effective digital marketing campaigns.
---
16. Advanced Carpentry and Joinery apprenticeship at SGS College
SGS delivers Level 1 and 2 Carpentry and Joinery apprenticeships, as well as the Level 3 advanced apprenticeship – a one-year course aimed at those looking to work in the construction industry as an advanced craft site carpenter.
The course provides learners with the specialist technical skills and knowledge to seek employment or further training in site carpentry – while students also benefit from practical-based training in the form of work experience and employer-led projects.
---
17. Facilities Manager degree apprenticeship at the University of Gloucestershire
Effective facilities management is key to the success of any organisation – and apprentices can develop the qualities and skills needed for a career in this fast-growing field by undertaking a Level 6 programme in Facilities Management at the University of Gloucestershire.
---
18. Fire, Emergency and Security Systems Technician apprenticeship at SGS College
Through this Level 3 qualification, SGS College offers training for technicians who are responsible for designing, installing, commissioning and maintaining electrical systems – such as fire, emergency and security devices that protect individuals, homes and properties from danger.
---
19. HR Support apprenticeship at Gloucestershire College
Targeting HR professionals, Gloucestershire College's Level 3 apprenticeship in HR Support offers further training to those responsible for delivering front-line support to managers, employers and employees.
The college also runs a Level 5 HR Consultant apprenticeship for professionals working in roles such as a HR business partner or HR consultant.
---
20. Sales and marketing apprenticeships at Cirencester College
Cirencester College has a whole host of sales and marketing-based apprenticeships on offer. Its Level 4 courses include PR and Communications Assistant and Marketing Executive; with Level 3 programmes spanning Marketing Assistant, Junior Estate Agent and Customer Service Specialist. Plus, it also offers a Level 2 Customer Service Practitioner apprenticeship.
---
21. Crop Technician apprenticeship at Hartpury College
Hartpury College's Level 3 Crop Technician apprenticeship is an A-level-equivalent qualification which encourages students to develop skills in preparing and cultivating sites for planting, harvesting and storing crops; plus maintaining equipment and machinery.
Learners develop an understanding of sustainable crop production, as well as important transferable skills including communication and management skills.
---
By Andrew Merrell
---
Follow SoGlos on LinkedIn and sign-up to the weekly SoGlos business newsletter for the very latest Gloucestershire business news stories.