The SoGlos Gloucestershire Apprenticeship Campaign is all about championing the brilliant businesses, pioneering training providers and apprentices we have in the county.
Julia Russell, apprenticeship lead at Renishaw, has been with the Wotton-under-Edge-based business since 2009 and witnessed the revolution that has made apprenticeships possibly the most dynamic route to work and training in the UK.
Here she talks about what apprenticeships mean to Renishaw, why they are at the heart of a company employing more than 2,500 staff in Gloucestershire and 5,000 world-wide, and why they remain vital to its future plans.
---
About the sponsors

Renishaw is a globally successful engineering firm founded in 1973 by two former Rolls Royce engineering apprentices, and took on the first apprentices of its own in 1979. Today business turns over more than £500 million annually and works across a wide variety of sectors including aerospace, automotive and healthcare. Renishaw continues to show dedication to apprenticeships at all levels.
---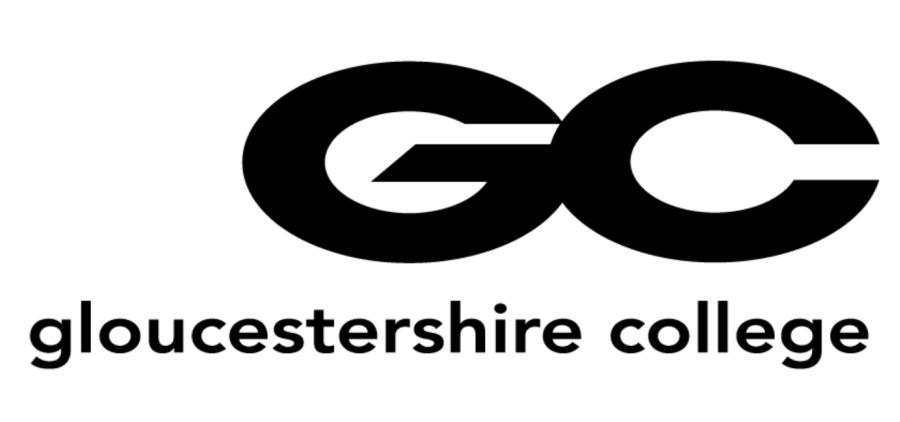 Gloucestershire College helps more than 700 apprentices in Gloucestershire annually qualify in sectors ranging from catering to computing each year, the college cultivates strong relationships with businesses of all sizes to understand what they need and to support students through to a successful career.
---

Gloucestershire Engineering Training was founded in 1977 by a partnership of county businesses, it provides apprenticeship training for the county's best and most innovative engineering firms and continues to support apprenticeships as a route to work and career development.
---

The University of Gloucestershire is an integral part of the county's economy, and has forged strong links with businesses through its courses, its Business School and its part in the Growth Hub network and by introducing new higher apprenticeship opportunities.
---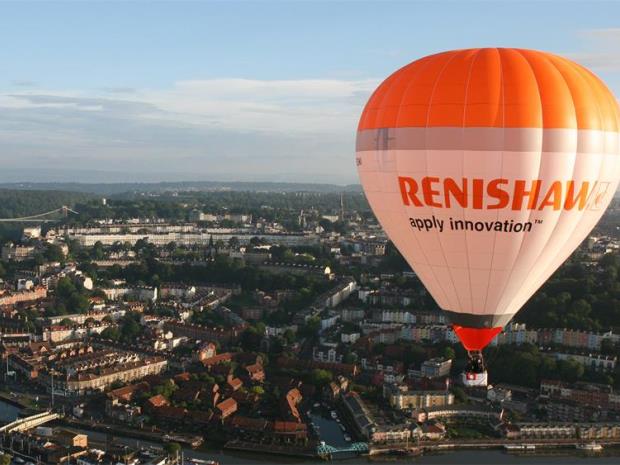 Renishaw has just revealed it is about to take on a record 80-plus apprentices for 2022. What does that say about the firm and what it thinks of apprentices?
It is a sign of confidence – that the company has in itself and in what apprentices bring to the business. It is about the company committing to the future.
Apprenticeships have always been part of the culture – and the founders (Sir David McMurtry and John Deer) were apprentices themselves.
It has always been a very strong belief and ethos of the company to develop people. People are our biggest asset. We need our people to have the most up to date knowledge and skills available. That is why apprenticeships work so well.
---
How do the apprenticeship programmes fit within the business?
Our apprentices work in our business and alongside more experienced staff to help take the business forward. They learn the fundamentals and they learn to apply those skills to different things and because we are such a big company they can go different directions. It is not just the apprentices who benefit. It is also the people managing them. People love to share what they know. It energises them.
---
Renishaw is described as a global engineering firm servicing a variety of sectors. How broad is its apprenticeship offer?
It not just engineering and manufacturing. We have schemes across the board. We have apprentices who help with our coding and software testing to those who help look after our business systems and within our commercial team as well.
Our maintenance teams have apprentice electricians, and we are working to set up some new schemes too. We currently have more than 20. Some only have one person on them, some have 40.
---
There can still be misunderstanding about what an apprenticeship represents, what is involved and how it can help people develop their careers. How would you counter that?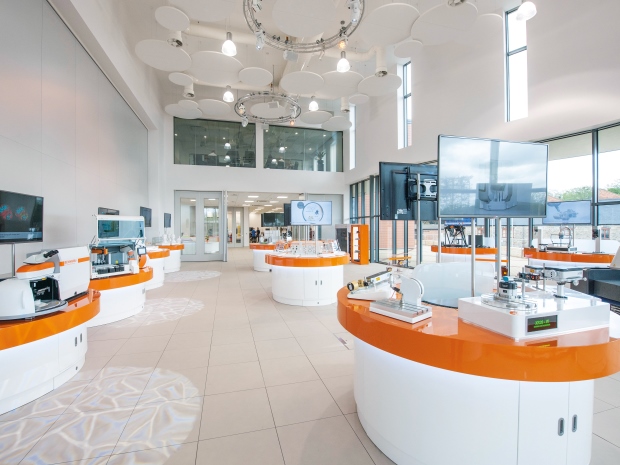 Apprenticeships have changed a lot. I think people do now think of an apprenticeships as an alternative to going to university. They do still have an academic element to them. Knowledge is part of apprenticeships and that is supported by all of our training partners at higher and further education level.
We now get people of all ages. We help support people right up to Level Seven – which is master's level. We do get people who are 16 start with us. They can do level two or three. And we get people in their 40s and above who are current employees. There is no upper age limit.
By the time they finish their course they do not just have a qualification, they also have a good level of knowledge of the business, a good network, they have built their confidence and they are also being challenged.
---
Renishaw has long championed the apprenticeship route and a career in engineering and manufacturing to women, as well as the benefits of a diverse workforce. Are you winning?
Recruiting more female apprentices is something we need to do and are working on. We tend to find it easier to attract women into our commercial schemes and harder to attract them onto our engineering schemes. We would like to achieve a half and half split.
I think, increasingly, it is about educating people, getting into schools and giving early careers information.
We want people from different backgrounds, who bring different experiences, the neuro diverse. It is really important to us. It is important to get new and diverse people into our workforce because they are the people who will take our business forward.
---
Is there anything else you would want to say to anyone considering an apprenticeship?
There is a lot of information already out there, like on the National Apprenticeship site.
With the apprenticeship route you can learn on the job and throughout your career, you can gain a degree like someone who goes down the academic route, but you will also gain those all-important other skills as well, all that work experience and all those contacts and support – without any of the debt. That is the beauty of apprenticeships.
---
For more information about Renishaw, visit renishaw.com.

---
Follow SoGlos on LinkedIn and sign-up to the weekly SoGlos business newsletter for the very latest Gloucestershire business news stories.