In partnership with ReformIT | reformit.co.uk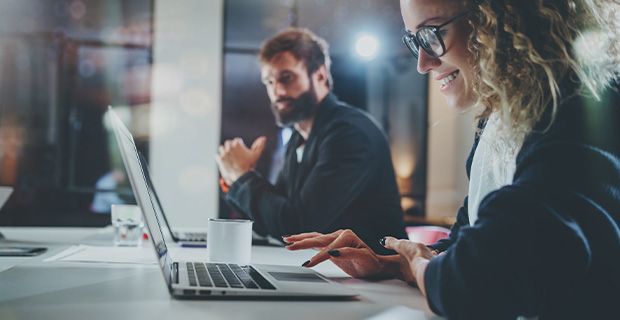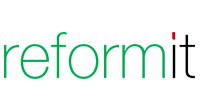 ReformIT is a Cheltenham-based IT support specialist serving the UK. It's dedicated to helping firms achieve business objectives through technology – focusing on cyber security; cloud technologies; IT support; VOIP and connectivity. Vastly experienced, its team translates tech into plain English. ReformIT tailors its services to individual business needs, whether as a full outsourced IT department or extension of an established IT team, we are here to support you.

From new networking events and thought-provoking seminars to practical advice sessions – every month SoGlos will be rounding up key business events across the county. Launching with some key dates in the Gloucestershire business calendar for April 2022.
---
1. Sterling Gloucestershire Expo
Bookings for the Sterling Gloucestershire Expo, networking breakfast and brunch gathering, are now open – with the event due to take place at Kingsholm Stadium, Kingsholm Rd, Gloucester, on Tuesday 5 April 2022.
Up to 35 exhibitors are expected, with the event aimed at helping county firms raise the profile of their businesses and make those all-important connections.
To find out more, visit Eventbrite.co.uk
---
2. Tayntons Curry Club at the Nepalese Chef
Tayntons' long-running and legendary Curry Club will be at the Nepalese Chef on London Road in Gloucester on Tuesday 5 April 2022.
It is described as an informal, friendly networking event and is organised by Gloucester-based solicitors to bring together county businesses. The cost is £25 per person and includes a starter, main and dessert.
To find out more, visit Eventbrite.co.uk
---
3. Time to Think Global, Act Local at the Gloucester Growth Hub
Is it time your business thinks differently about resources and outcomes? Are Gloucestershire businesses and organisations working effectively together? These are the key questions that will be tackled at this GFirst LEP-backed event on Thursday 7 April 2022, from 9.30am to 4pm.
Complete with case studies and key messages from Gloucestershire businesses, this event, to be held at the Gloucester Growth Hub, University of Gloucestershire Business School, will focus on thinking differently about rallying together.
To find out more, visit Eventbrite.co.uk
4. Connecting businesses and cyber experts with opportunities for success
The chairman and founding director of CyNam will discuss the support it is providing the regional business community at a webinar hosted by University of Gloucestershire's C11 Cyber and Security and Digital Innovation Centre.
Chris Dunning-Walton will outline the work of the cyber-centric organisation, which connects SMEs and start-ups with advice, services and business opportunities, at a webinar entitled 'CyNam – Driving Regional Cyber Development'.
The C11 webinar is due to take place on Thursday 7 April from 12.30pm to 1.30pm via Microsoft Teams. Registration is open. To find out more, visit Eventbright.co.uk.
---
5. Hartpury Tech Box Park Spring Networking
Be one of the first to get a look at Hartpury College and Hartpury University's new Tech Box Park by attending a morning of networking on Wednesday 13 April 2022, from 8am to 9.30am.
This event is open to all Gloucestershire based businesses and neighbouring counties, especially to companies working in agri-tech or which have an interest in developing new or existing products for the sector.
Aimed at helping build business relationships you will hear more about Hartpury's plans to support businesses and also from Tech Box Park manager, Catherine Briggs, about the free business support packages are available.
To find out more, visit Eventbrite.co.uk
---
6. How to become a resilient high-performing tech business
Cyber workspace Hub8 is teaming up with Gloucestershire College for this event, which aims to help tech firms future-proof themselves – covering, in particular, recruitment and engaging and retaining resilient and high performing employees.
The workshop is said to be for anyone in any business of any size – from one person businesses to medium or large and from any sector. You don't have to work for a tech firm to benefit.
Run by organisational psychologist Lizzy Lowenstein, this is due to take place on Wednesday 20 April 2022 online.
To find out more, visit Eventbrite.co.uk
---
7. Hooray Quiz Night at The Railway
Yes, it is not all about networking in a traditional sense or advice sessions and seminars. Sometimes you might just want to let your hair down with your team and have a little fun.
Ethical Cheltenham-headquartered recruitment specialists Hooray is due to stage this event on Wednesday 27 April 2022 in aid of Gloucestershire-based Pied Piper Appeal, which supports sick and disabled children in the county.
Entry is £3 per person and the action kicks off at 7.30pm at The Railway, New Street, Cheltenham.
To find out more about The Pied Piper Appeal visit its Justgiving.com page.
---
8. Gloucester Jobs Fair and Business Start Up Event
Looking for a new job, first job, support to work, return to work, training to find work, a change of career or information on starting a business?
If so, this event could well be for you – offering the chance to talk to employers from a range of sectors about their vacancies plus offering access to professional careers advice and training.
Due to take place on Wednesday 27 April 2022, from 10am to 1pm at Gloucester Library, Brunswick Road, GL1 1HT.
---
If you organise a Gloucestershire business event that you think should be featured, please email andrew@sopublishing.com
---
By Andrew Merrell
---
Follow SoGlos on LinkedIn and sign-up to the weekly SoGlos business newsletter for the very latest Gloucestershire business news stories.