Despite the national battle against the Covid-19 pandemic, the construction of Ecclesiastical's new headquarters has been completed and 'essential staff' have moved into the Gloucester Business Park building.
Ecclesiastical, which employs an estimated 500 staff in the county and has been based in Gloucester since the 1970s, first announced a planned move in 2008, finally settling on its new site in 2018.
Last year the business's annual results for 2019/20 showed total revenues of £399.3 million. It has donated more than £97 million to charity since 2016 and aims to push that to £100m by September 2021.
Work began in May 2019 and the new office, named Benefact House, is said to provide the business with 'a modern and healthy working environment along with 500 parking spaces for employees and visitors and room for all the firm's Gloucester-based teams'.
The move happened, on paper at least, on Monday 8 February 2021.
The offices have been built to BREEAM standards, a sustainability assessment which looks at the building's performance and environmental factors such as electric car charging points and solar panels, which have been installed on the roof of the building.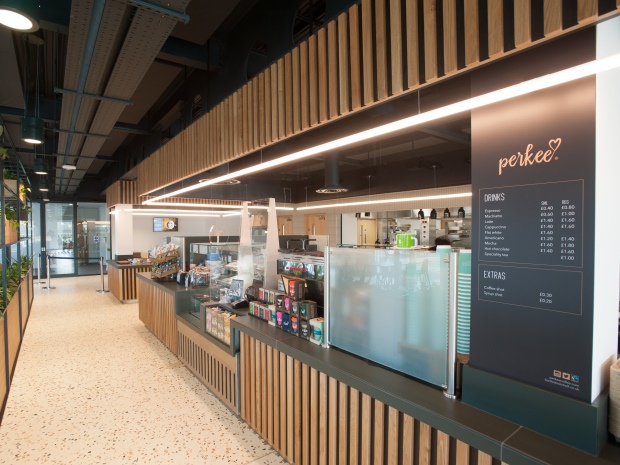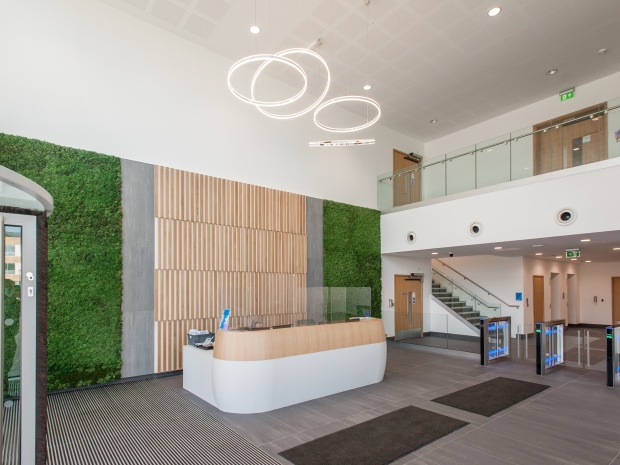 Caroline Taplin, group HR director at Ecclesiastical and project sponsor, said: 'Despite colleagues having moved to home working incredibly effectively it is by no means the norm.
'A physical space will continue to play a crucial role in how we work going forward and we have been able to look at how flexible working may look in the future and bring elements of this into the design.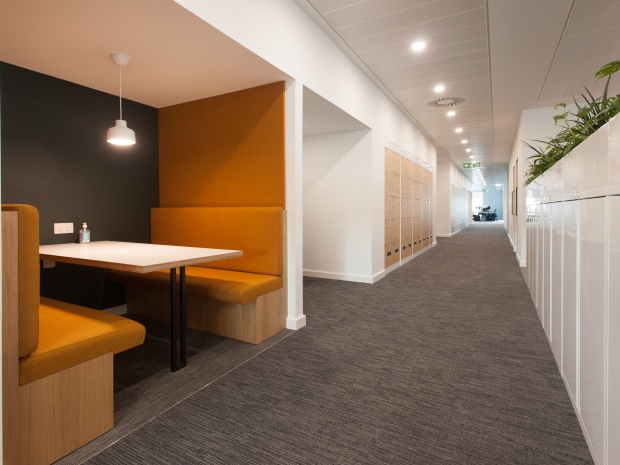 'It is a fantastic achievement to have completed the project, particularly given the challenges of working in a COVID-19 secure way.
'A huge thank you to everyone who has worked on the project – including our partners Arlington, Kier Construction, BDG Architects, Max Fordham, Northcote and Overbury for helping us to creating a vibrant, modern, spacious and social environment for our colleagues to thrive in.'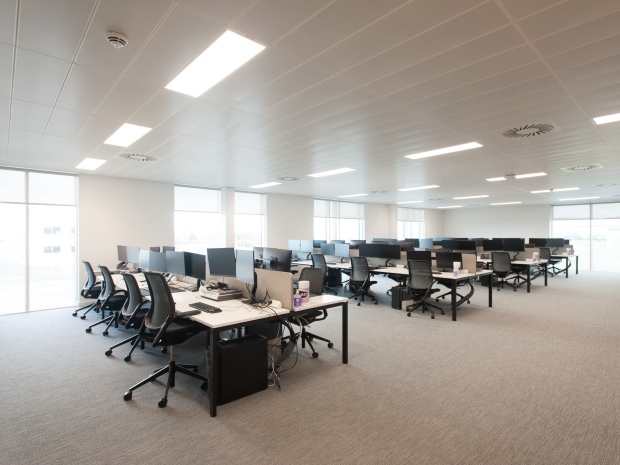 The interior of the building has been fitted by specialists Overbury, taking into account the UK Government's guidance on social distancing.
The office space has been designed to a FitWel standard, a framework which focuses on creating a healthy workplace, including plants throughout the offices to oxygenate the air, natural lighting, a variety of flexible work spaces and healthy options at the staff restaurant.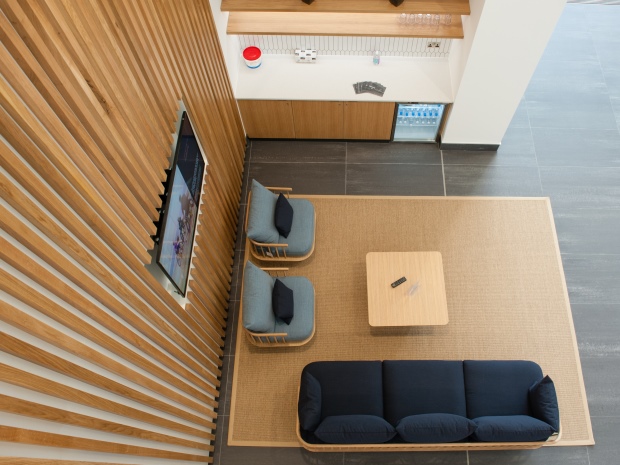 The specialist insurance and financial services company has also worked closely with Hucclecote Parish Council and housing developers to improve the local environment with further plans to install a fitness trail and benches for the local community.
Work continues on the clearance of the Ecclesiastical's former offices at Beaufort House, its home since the 1970s, by the end of the financial year.
All pictures by Clint Randall at Gloucestershire-based Pixel PR Photography.
By Andrew Merrell
---
Follow SoGlos on LinkedIn and sign-up to the weekly SoGlos business newsletter for the very latest Gloucestershire business news stories.